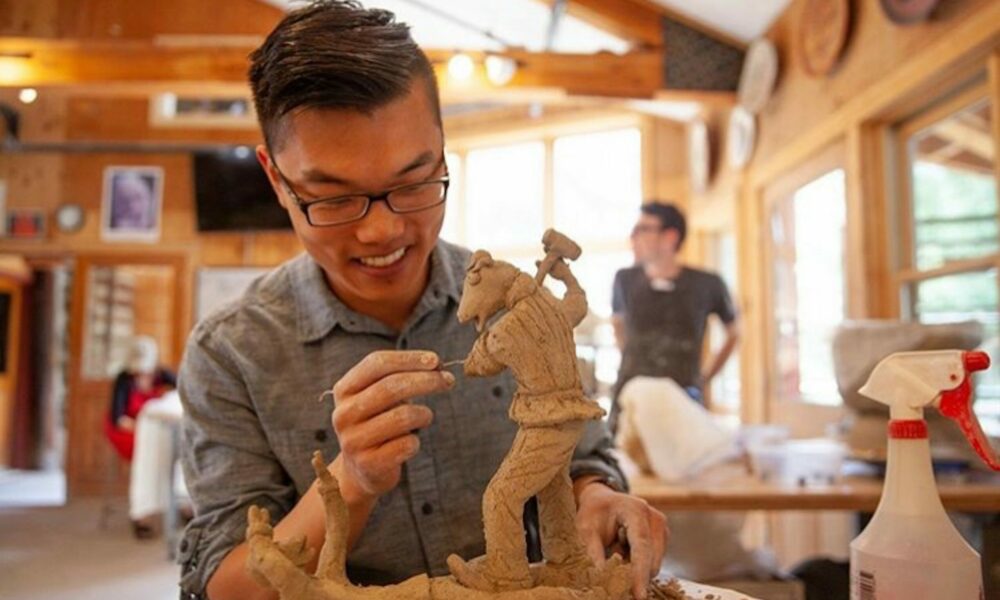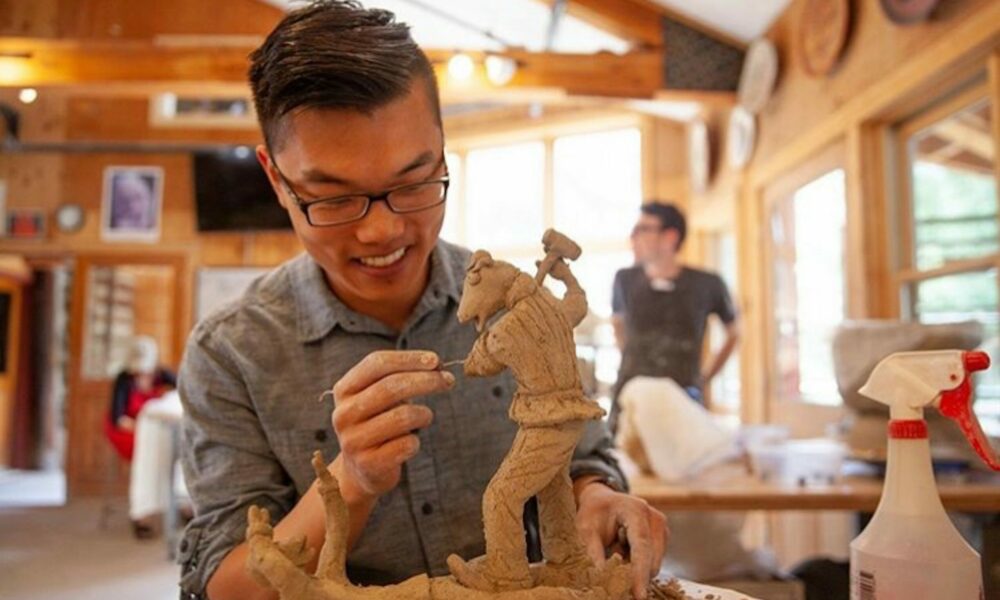 Today we'd like to introduce you to Jason Wang.
Hi Jason, we're thrilled to have a chance to learn your story today. So, before we get into specifics, maybe you can briefly walk us through how you got to where you are today?
I first want to thank ​my parents who are Chinese immigrants. I remember as a child, them always working at their restaurant. I remember the only day they took off work was thanksgiving. I appreciate their hard work and supporting my arts education and trusting in me.
Before I decided to commit to art school, I thought I wanted to become a doctor or engineer. However, in my high school engineering class, the classmate next to me finished a math problem in half the time I did and he was clearly more passionate about engineering than I was. I realized in a competitive job market that I am replaceable and figured I should take a leap of faith as an artist. That summer, I enrolled in the Pre-College Art Lab (PCAL) at the Kansas City Art Institute (KCAI) and found myself lost in my work for hours. After that program, I decided to apply to art school.
I believe my love for the ceramic arts started when I was a freshman at KCAI. As a freshman, we have not yet chosen our majors and walking into the Stern Ceramics Building and seeing the students' works, I knew this was the department for me. I saw a great deal of balance of craft and concept and felt at home. Little did I know, KCAI's Ceramics department was top in the country for a Ceramics BFA.
I am thankful that I trusted my gut and decided to choose a path least taken. In art school, I was able to experiment and investigate — finding my artistic voice. I explored and learned about figurative sculpture, pottery, tile, mold making, slip casting, clay and glaze mixing, and firing kilns. Furthermore, investigating subjects about identity and then politics in my own work; however, what I was making did not feel right. I soon realized that I wanted the subject of my work to be around mental health, specifically surrounding the issues of trauma and chronic stress. I knew what it was like to struggle with my own mental health and grateful I had patient people in my life to guide me through meditation and martial arts.
I saw that in the genre of social commentary based art, there are a fruitful number of artists talking about race, gender, politics, war, and climate change. All of these are very important issues, but I hardly saw any art about internal issues. Through partnering with Midwest Alliance for Mindfulness, the Mindful Tea Meditation was created. For this meditation, I made tea bowls to be used. The vessels allowed the senses, especially touch, helped grab and hold one's attention and grounded the mind in the present moment.
We all face challenges, but looking back would you describe it as a relatively smooth road?
Some of the challenges in my career occurred towards the end of graduating art school. As part of the class of 2020, our senior year was derailed by the Covid-19 pandemic. After graduating, I was able to set up a studio in someone's house. This person's dead husband was a ceramic artist, and I was helping her organize his materials and equipment. She was so grateful for my help that she offered me the old studio for free. However, it was still the early times of the pandemic; I had a lot of fears and self-doubt. I did not know if I was good enough, and most opportunities like gallery shows were closed at this time. I also had to figure out the learning curve of setting up my own business and learn about marketing, selling on Etsy, and taxes. This self-destructive thinking stopped when one day I realized what Master Yoda, from Star Wars, meant by "Try not. Do or do not. There is no try." What he meant was commit or do not commit. There is no room for overthinking or hesitation. So I decided to commit. In the Spring of 2021, I applied to various competitive ceramic residencies around the country and was accepted to the Emerging Artist Residency at the Northern Clay Center, where I am now.
Alright, so let's switch gears a bit and talk business. What should we know about your work?
I remember my ceramic professors asking me how my work is "contemporary", which did not make sense to me. Then my entrepreneur teacher asked me how my work is "new, different, and innovative?" The word innovative struck me and that's what I wanted to ask myself. I make both ceramic figurative sculptures and pottery, and I am proud of my ability of balancing both craft and concept. My hope is for my work to convey emotion through the use of mark making and colored fine particle slips called terra sigillata. My research expands beyond just art and art history but into psychology and some of the wisdom traditions such as Taoism and Buddhism. My research may not influence my work aesthetically but conceptually. I am proud to be able to pull from various inspirations and make them my own. As Picasso once said "good artists copy, great artists steal." I am thankful for challenging my own beliefs about art and pushing myself to experiment and expand my comfort zone.
My ceramic vessels and figurative sculptures are vehicles to investigate our human emotions and psyche. I view my role as an artist as an act of service and wonder how my work can best serve others. In contemporary America, I see many people disconnected from their emotional and physical well being due to the many prevalent consequences of chronic stress and trauma. My work's intention is to encourage emotional healing by sharing the lived experiences of others and through meditative interactions.
I make sculptural relief portraits to tell stories of those on the path to liberate themselves from mental prisons of childhood and adult traumas. Life-size portraits are paired with an animal (either real or mythological) establishing a duality. This creates a face to face conversation between the viewer and portraits as well as a symbiotic relationship with the creatures — representing a reconnection to a transformed and authentic self.
My drinking and pouring forms, such as teapots and cups, help establish a relationship with my audience through sensory experience. In a guided class or alone, participants in my tea rituals are asked to notice little things about their cup, which most of the time are overlooked, such as surface, texture, weight, and temperature change as the beverage is being poured and sipped, smelled, and appr­­eciated. This gives participants the opportunity to cultivate an awareness of the vessel, thus elevating tactile, visual, and olfactory perceptions.
My vessels and sculptures evoke raw emotions through their colorful yet earthy surfaces and a sense of motion, flow, energy, and torsion through fluid mark making. With my pottery, I apply abstract textural marks with liquid clay to the forms. However, I carve into my sculptures resulting in recessed gestural lines.
Clay offers me an opportunity to share my truth and concern for my fellow humans. It is my desire through my ceramics to share the inspiring and healing journeys of others and educate people about introspective mindful rituals.
Can you share something surprising about yourself?
I think what is surprising about my work is my use of slip decoration and colored terra sigillata. With my vessels are at the leather hard stage (meaning the clay has stiffened but still has water), I apply thick liquid clay with my hands to create the demential decoration. When the vessel is bone dry (no water in the clay), I apply colored terra sigillata, which is a fine particle slip or clay based paint that is brush over the vessel the polished; creating a defused shine. Terra sigillata is a material that predates the finding of lead based glazes. I really enjoy terra sigillata because it's not overly glossy like glazes and there is a feeling of being transported back in time with using one of the oldest ceramic materials and techniques in history.
Contact Info: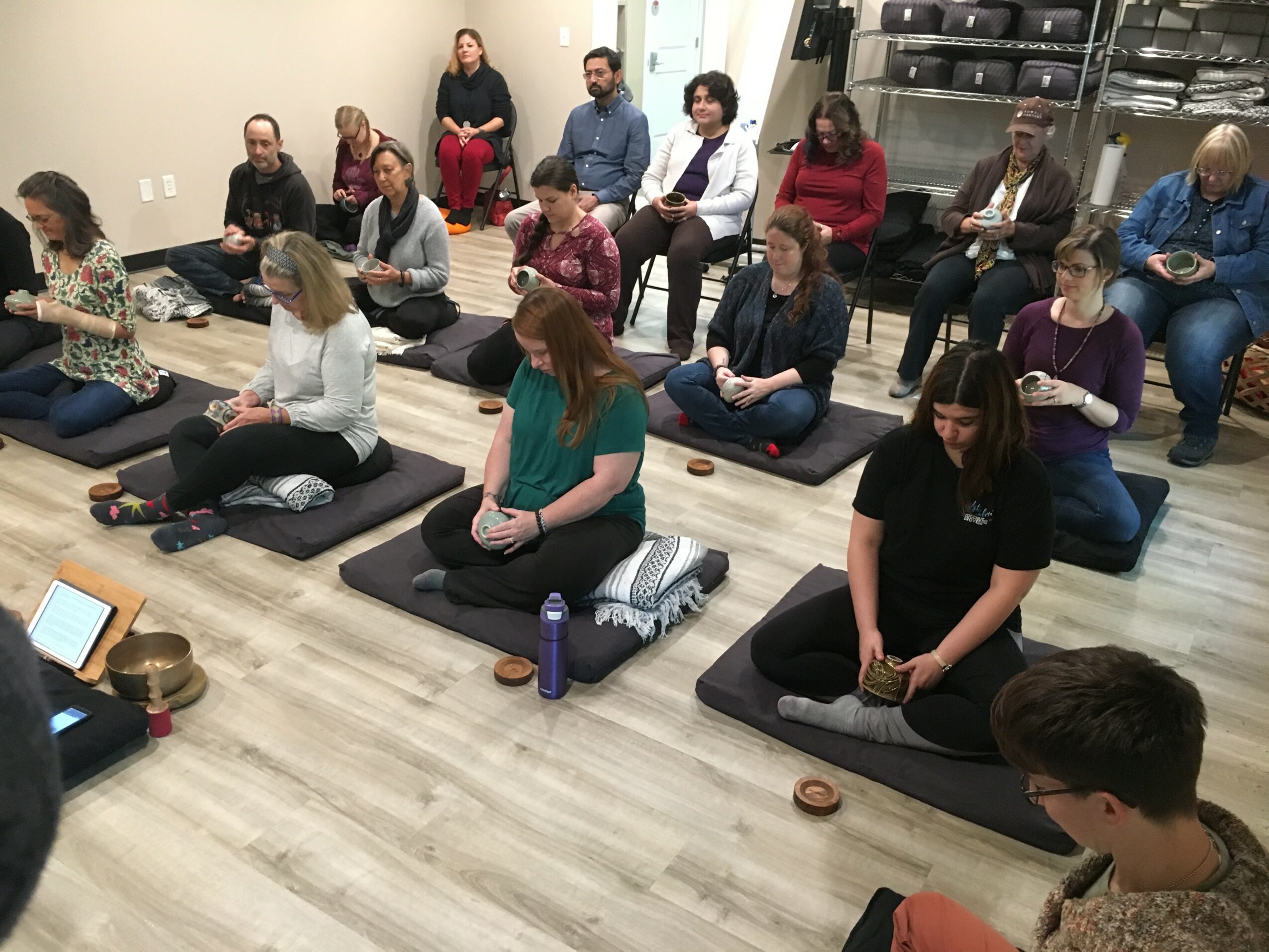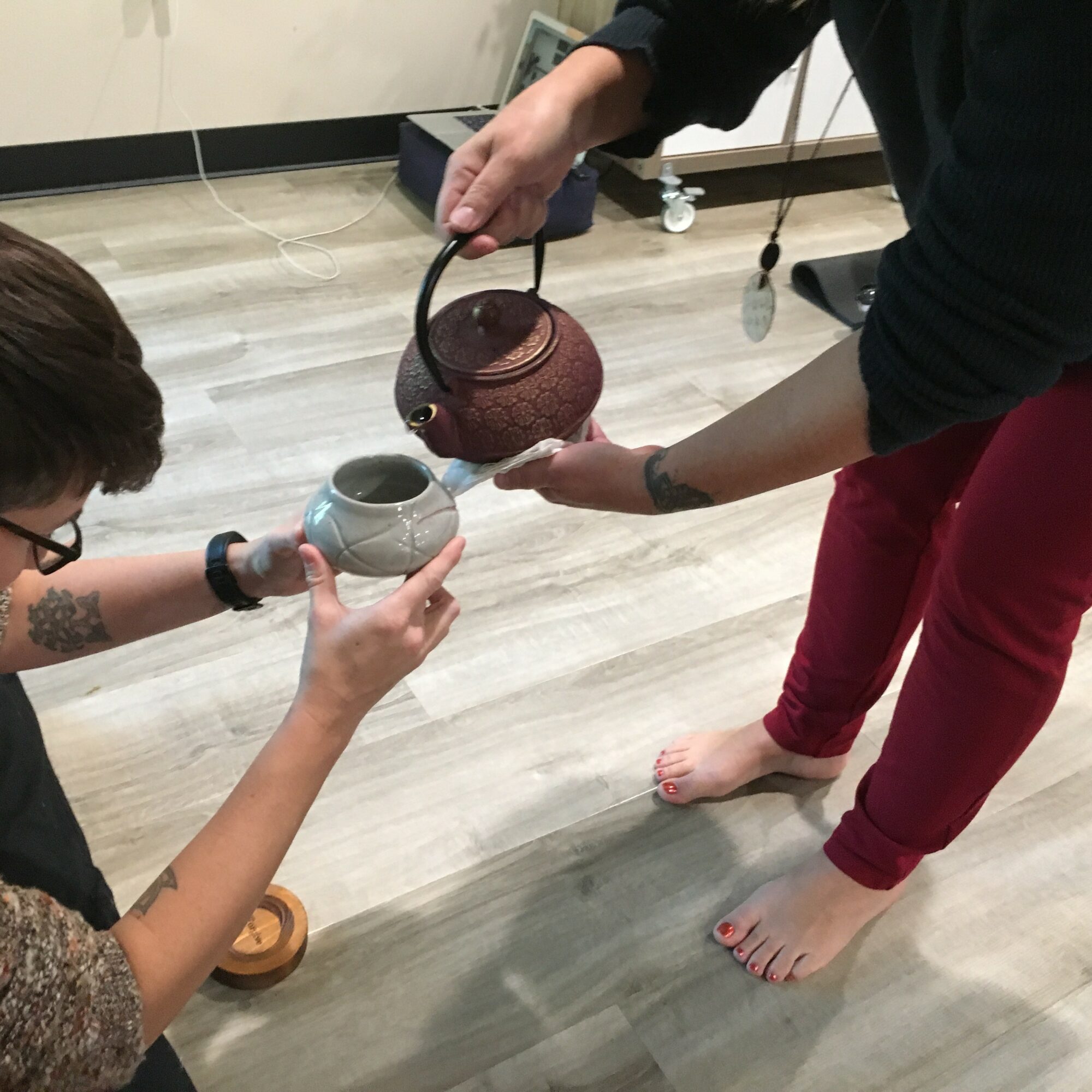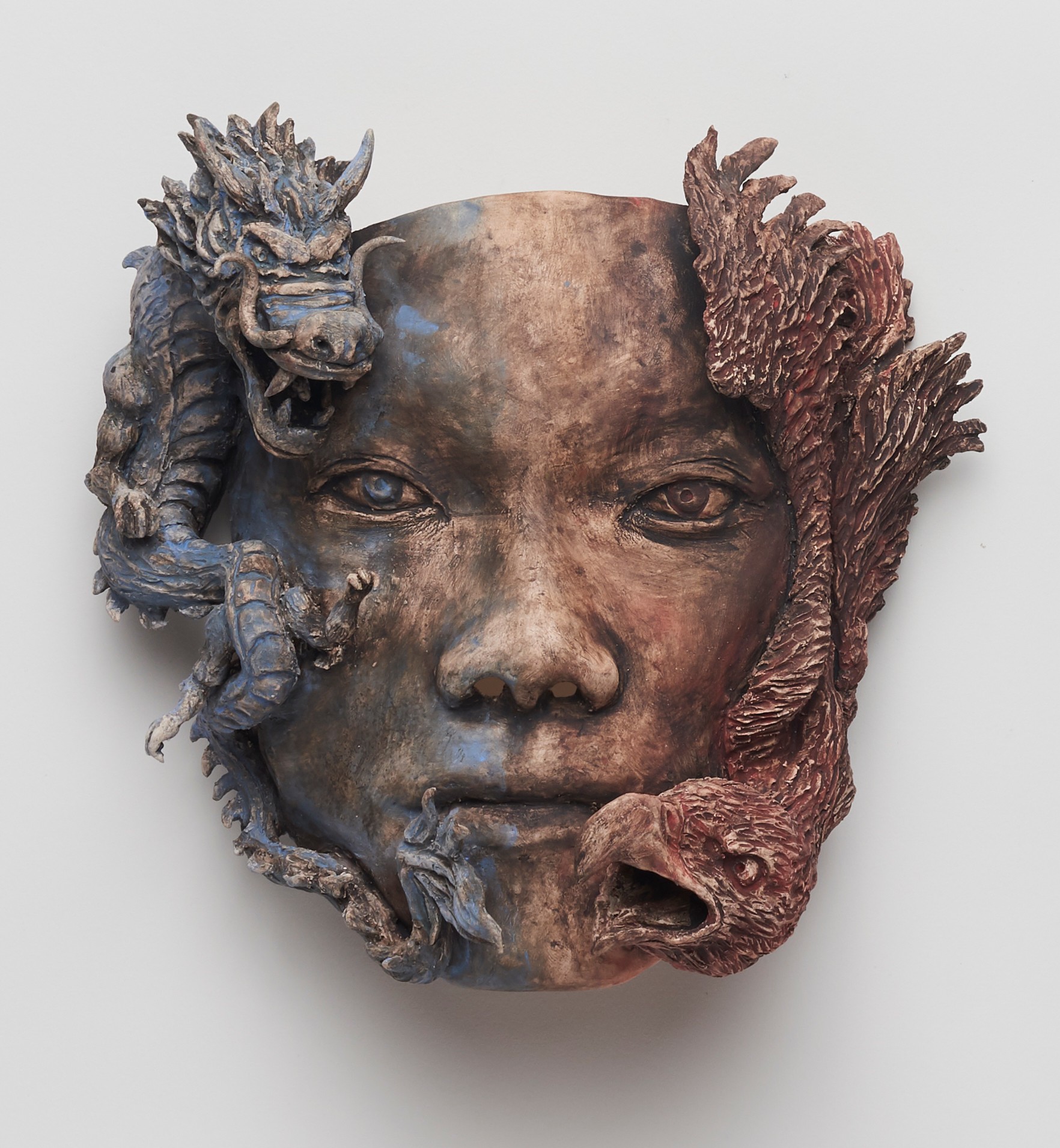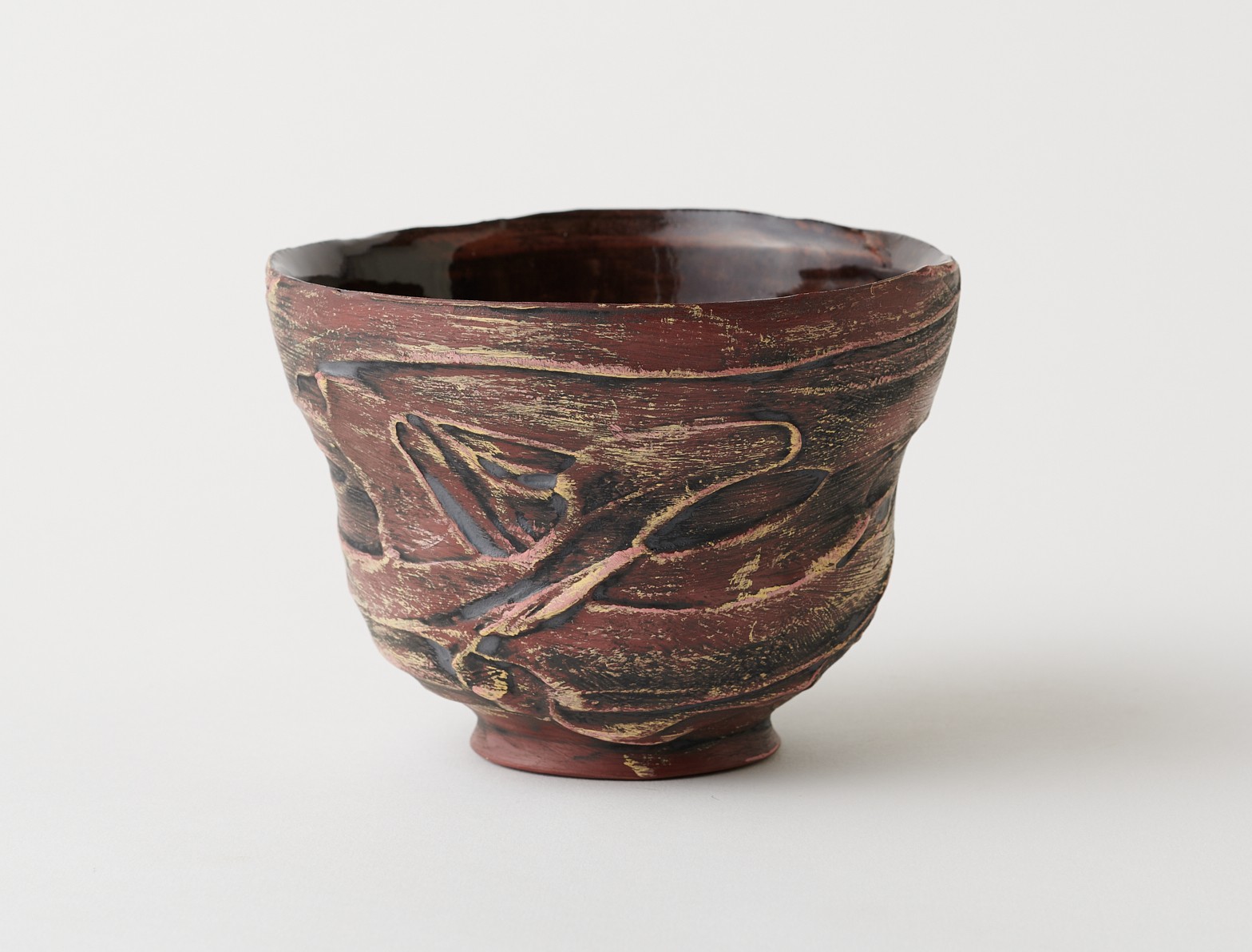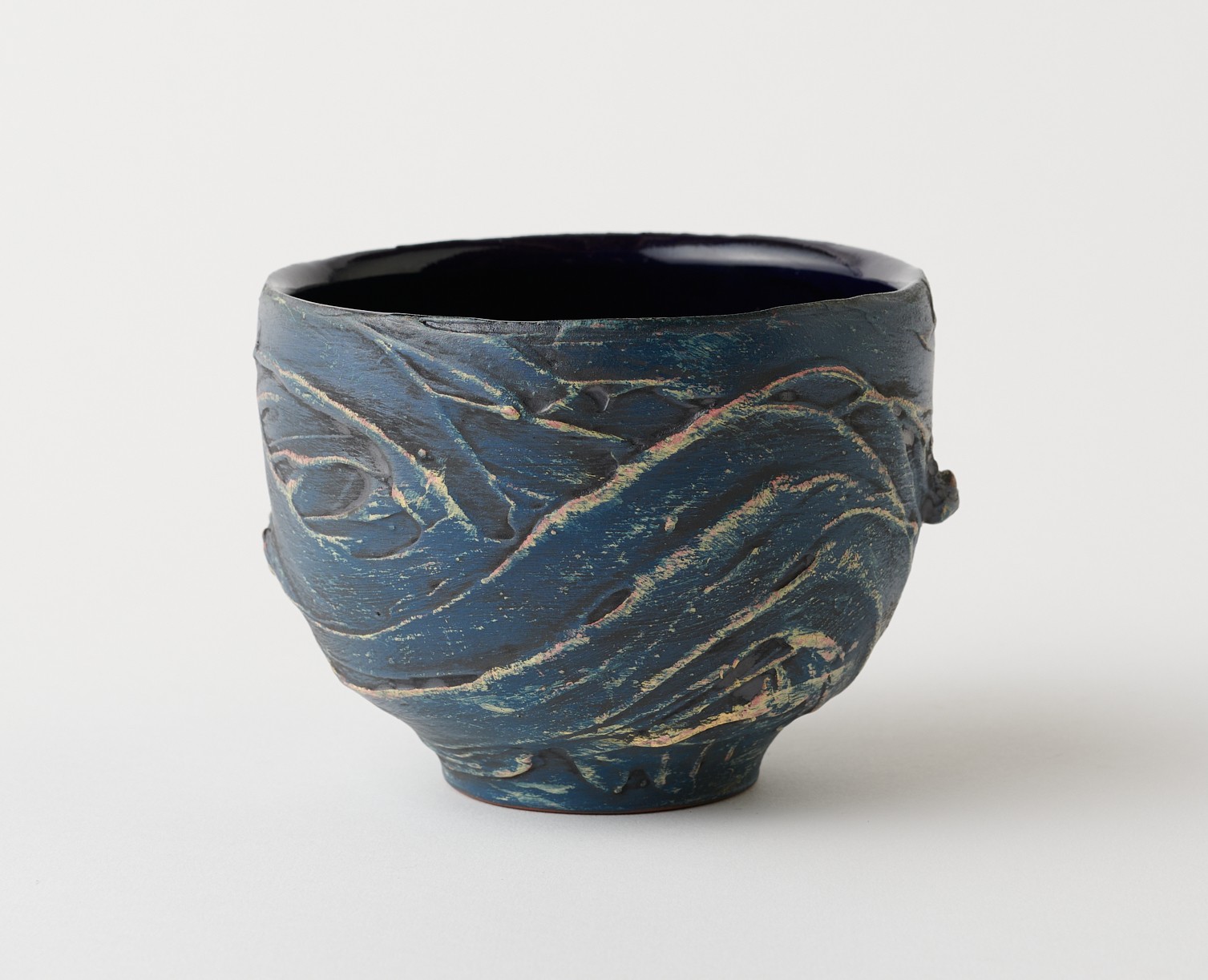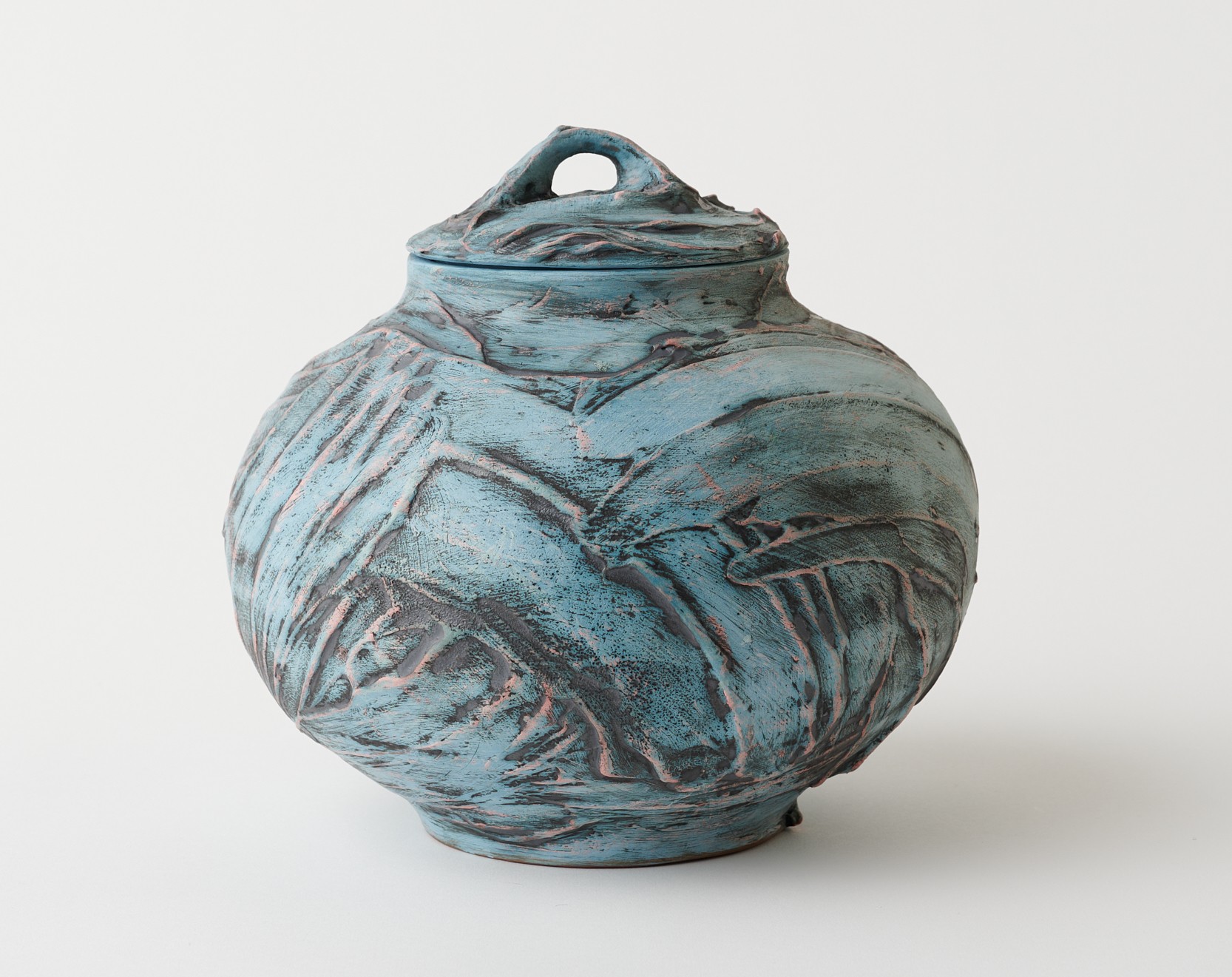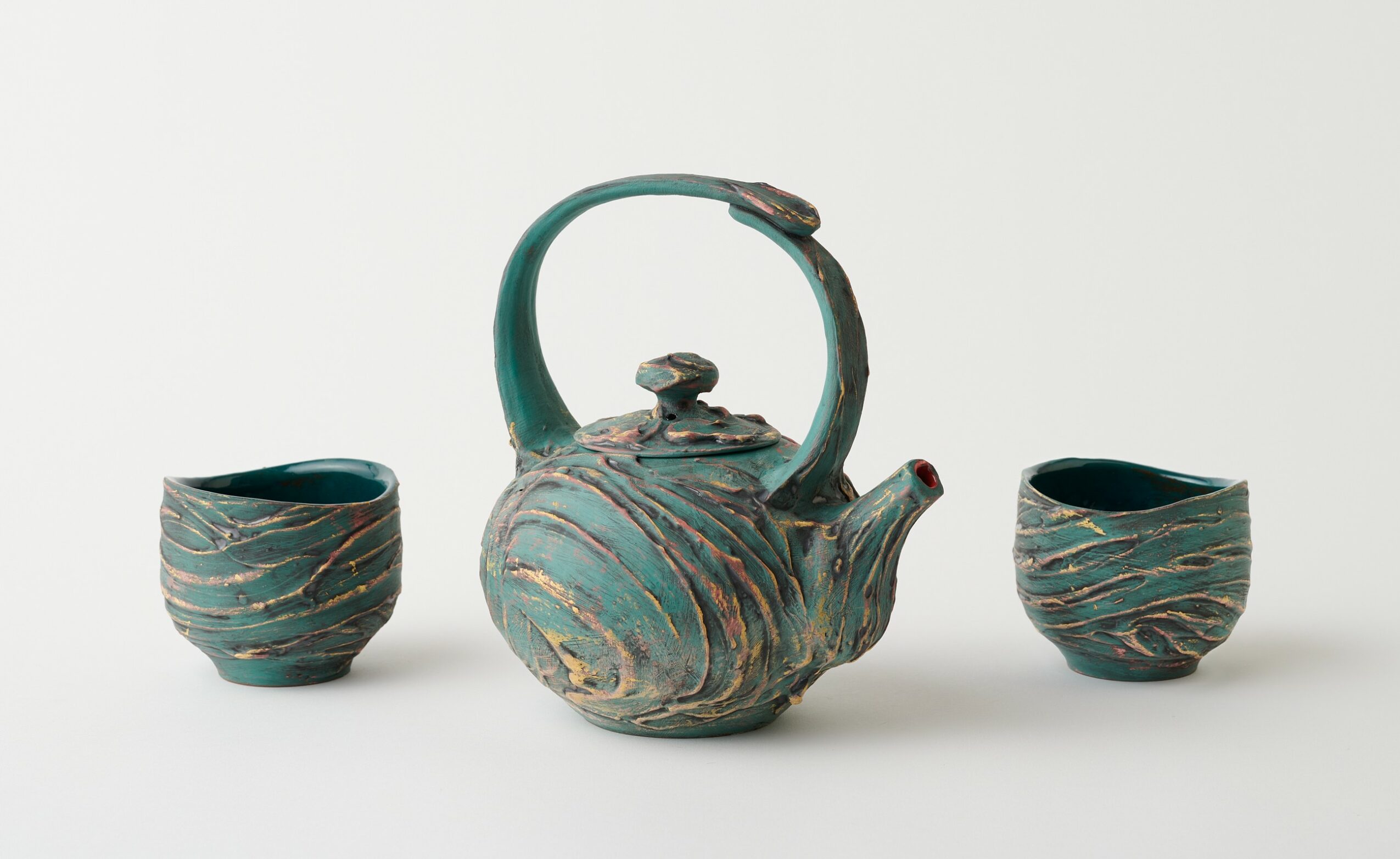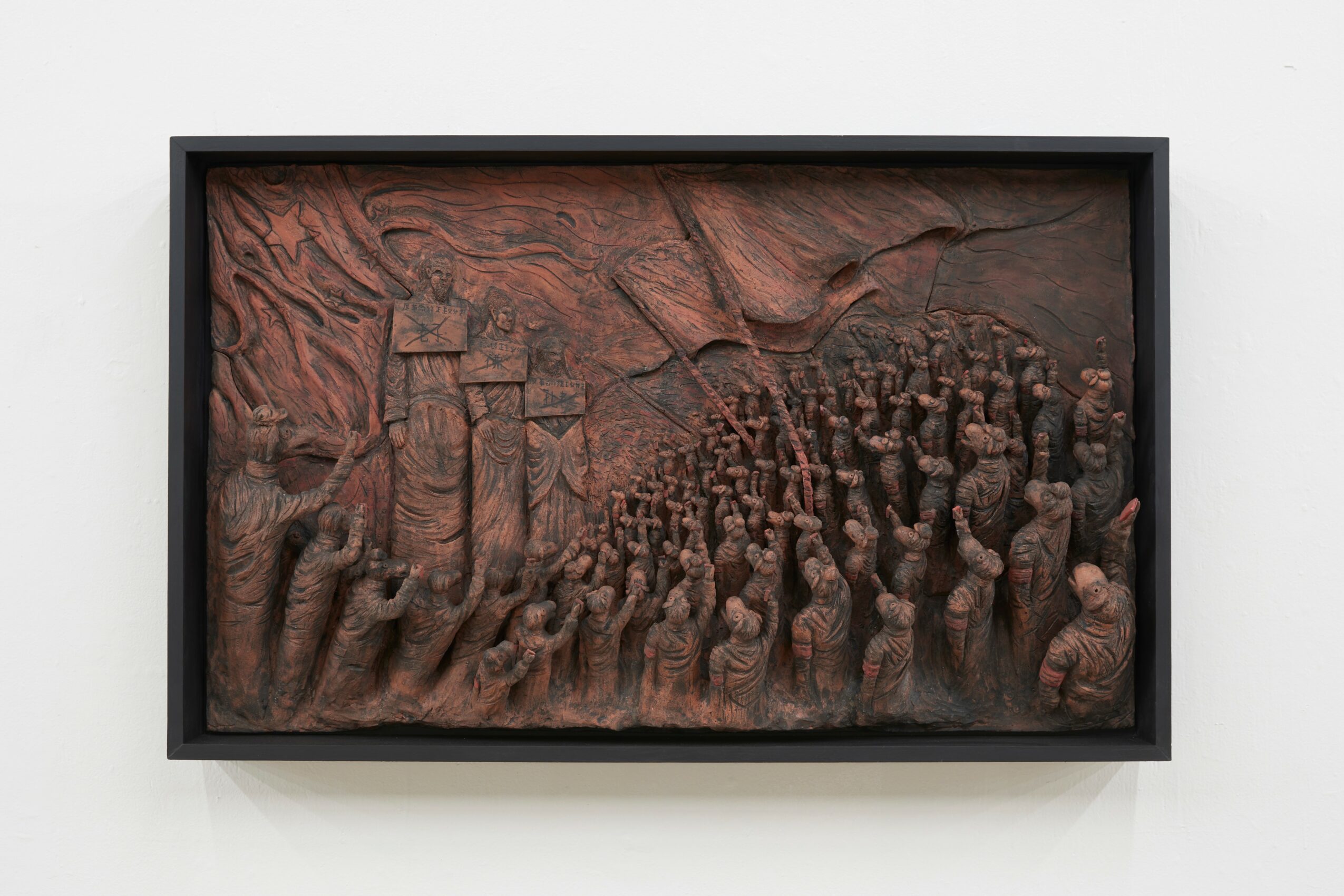 Image Credits
Max Wagner (@tmaxwellwagner)
Jason Wang
Suggest a Story:
 VoyageMinnesota is built on recommendations from the community; it's how we uncover hidden gems, so if you or someone you know deserves recognition please let us know 
here.