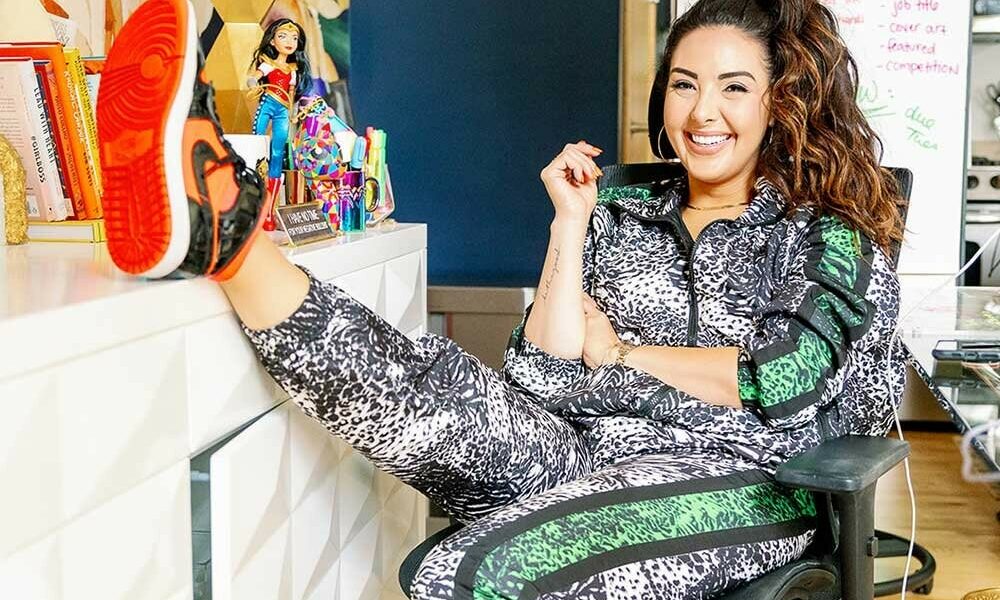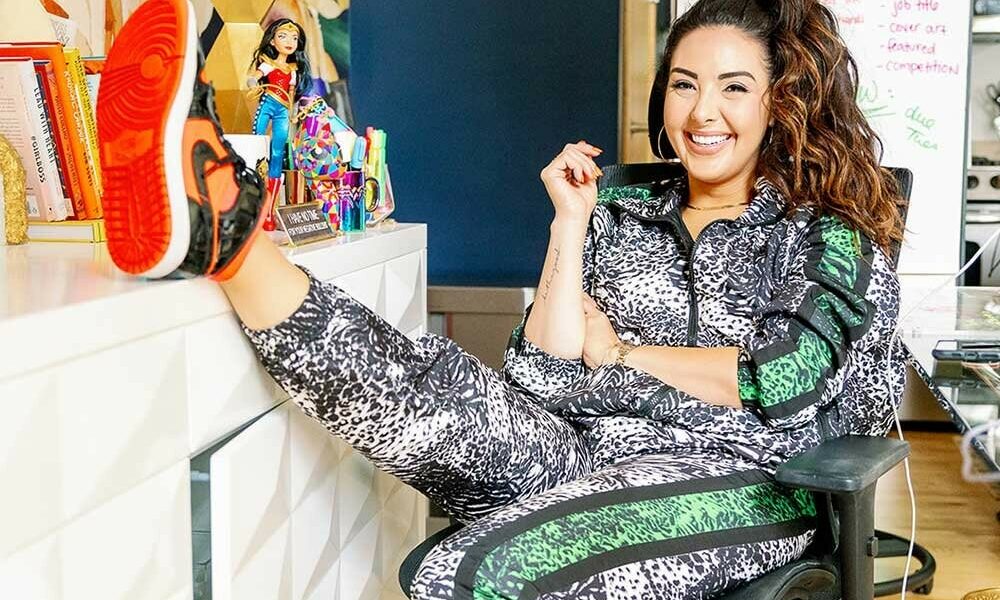 Today we'd like to introduce you to Giselle Ugarte.
Giselle, we appreciate you taking the time to share your story with us today. Where does your story begin?
My career accidentally started on a little platform called YouTube. And I say little, because YouTube was not a verb. Everyone and my mom did not have a blog, and influencer definitely wasn't a job title.
I had just graduated from USC and had aspirations of a career in entertainment news. Despite going to a top journalism school, no one wanted to hire me, so someone gave me the advice that I should learn how to do everything in and around production. And so I saved up for a used camera and began to upload videos to this platform thinking that no one would see them.
As soon as I popped on, I discovered this whole universe of extraordinarily average teenagers with hundreds of 1000s, if not millions of views, along with subscribers and no one was talking about it. I became obsessed with this phenomenon as it was the total opposite of what I had learned as a polished personality, for being camera ready. I dove in head first with every single in and out from the descriptions, uploading times, to the delivery, and even the lack of quality in the videos.
Ultimately I ended up realizing that algorithms had some part to do with the success, but the biggest piece was that people have been craving human connection long before social distancing was a way of our world, and here was a place that people could connect and have community beyond their immediate surroundings. And to this day, the lessons and advice that I learned 11 years ago is what I still say verbatim.
But ultimately, I used my knowledge of that platform to differentiate myself when walking into casting calls and into audition rooms, and so I no longer was just a personality or a journalist, but I was also a strategist and a producer. This catapulted my career into working with some of the biggest brands like COVERGIRL, Proactiv, and in some cases, being a ghostwriter for major celebrities and what we now know as influencers.
By the time I was 24, I had worked for every major news outlet and was a regular on various network television stations and had a nationally syndicated TV show that was in English and in Spanish. But, in entertainment, they actually say that oftentimes, especially as a woman, one of the ways that you get your foot in the door is when someone goes on vacation or takes a maternity leave. It's cutthroat and it sounds horrible, but unfortunately, that was just the way that it is. Because of this, I was terrified of taking a vacation, and by the time I was 25 I had definitely burnt out from working every single night, weekend and holiday. As I was wanting to figure out my exit, I got calls from the two biggest networks that I worked for, to learn that my segments and shows had actually been canceled. So that was definitely the universe giving me a huge push that I didn't know that I needed.
I decided to go home for a little while to spend time with my family, which I had done in forever, and in doing so, I had a boss that was local who had reached out saying that when I got bored, because he knew that I would very soon, to come and sit in on a morning radio show with two guys as they were casting a female. Even though he clearly wanted to hire me, I wasn't at all convinced. Long story short, I became the co-headliner for a morning show in Minneapolis, and the branding manager for two major radio stations, which is pretty much unheard of for a female.
In radio, you always have to work your way up but also in radio very rarely is there a female headliner on any show, let alone a morning show which is primetime, so it was an opportunity I couldn't turn down. In doing that, I did a lot of brand work, advertising, endorsements, and voiceover work, which then led me to my next role as the director of marketing and communication for a major advertising agency that was rooted in radio, and I also headed up the organic and paid social media department. This is where the fun part began.
When I say 'fun part' I mean it truly and sarcastically because when the pandemic hit, it was horrible and a lot of our client's advertising budgets were either cut or non-existent. I remained very calm, and actually saw it as an opportunity for our clients to be able to connect on a deeper level with their customers, especially those without our help and/or our production team by using their phones and the power of video to create and solidify their personal relationships. A big chunk of that was actually my intro to the world of TikTok.
I ended up growing very quickly on TikTok, which made me able to solidify relationships with TikTok creators around the world, and developed a coaching department that ended up with a heartbeat of its own. I ultimately got the blessing to go off on my own and start Action Forward – And now in a year we've coached hundreds of entrepreneurs, executives, sparkly ball chasing visionaries, especially, but not limited to, the real estate space. And from here we went from being just me to knowing a team of 7 awesome humans.
Video is not going anywhere. It's not a trend. It's getting the right people to see your content and to know who you are, regardless of what you actually need in real life. It's a blend of both marketing as well as personal development, and I love every minute of it.
Can you talk to us a bit about the challenges and lessons you've learned along the way. Looking back would you say it's been easy or smooth in retrospect?
A challenge was that I thought that to have a lot of money, you simply had to make a lot of money – Which simply is not the truth.
To have a lot of money, you have to make a lot of money, but most importantly: maintain and save that money. I had a bad relationship with money, and I went from starving to making more money than I ever had, to then to not only being addicted to the work, but also addicted to keeping up with the unattainable lifestyle that I had.
I found myself a few times being more broke when I was making six figures than when I was barely hitting five figures – Which has been a really big, unnecessary lesson of falling on my face…And having a lot of cards declined.
And then of course, there's the personal things that people don't really talk about. my comfort zone is my work, and I have a lot of friendships that I had to let go over that I burned myself from. I also had some romantic relationships that were extremely toxic and in some cases, verbally abusive, and (not but) and all of it made me who I am. I learned that you can't expect to have massive dreams without massive heartbreaks and failures.
As you know, we're big fans of Giselle Ugarte | Action Forward. For our readers who might not be as familiar what can you tell them about the brand?
So I'm known for my personable approach to social media with very tangible boundaries. Oftentimes you look at social media like a fake filter of dumpster fire, and the reality is that's on you. There are plenty of healthy habits that you can create, whether it's screen time limits, or choosing who you follow, muting, unfollowing the people who suck, and sharing in a way that's actually true to you versus just going after likes and views. That can very much differentiate the experience. For example, I've met some of my favorite humans in real life from online platforms.
And then, I would also say that I am most notably known for my conversations in and around getting your face on video. I actually say #GetTheFOnVideo, and my unique differentiator is TikTok. A big moment for me was when I heard one time from someone describing me was that I can "talk about TikTok better than some of the people who actually work for TikTok". TikTok had even hired me to come in and speak to their team and creators about different elements of the Creator economy, and using the platform for offline opportunities. I take a lot of pride in that. TikTok and short form vertical video really has changed my life, and now we have a future of helping people to understand this, and helping also people who have it all tangled in up in their heads, that just need a nudge in the right direction, is a big part of what I do and how I speak.
If you had to, what characteristic of yours would you give the most credit to?
One of my love languages is "we'll figure it out together", and one of our core values is Everything is Figure-out-able. A lot of that really ties into being calm under pressure, always looking for the next action forward step, or the solution. It's also figuring out what's productive rather than just being busy, and also just giving each other permission to make mistakes and learn from our failures, rejections, and setbacks.
We definitely don't sweat the small stuff, and are hungry to learn every single day – We are fully okay with knowing that oftentimes learning comes from massive disappointment
Contact Info: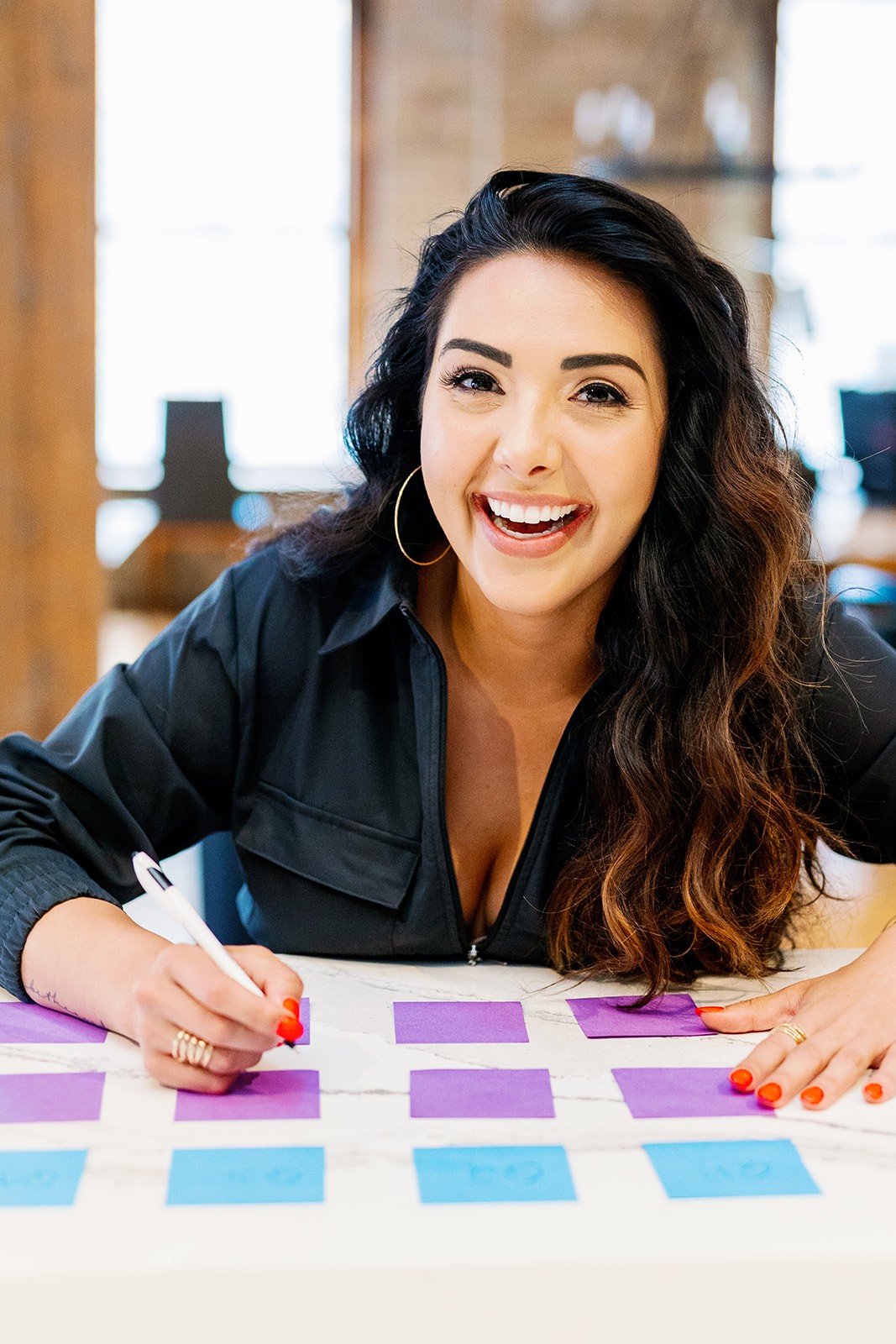 Image Credits
Marit Williams
Suggest a Story:
 VoyageMinnesota is built on recommendations from the community; it's how we uncover hidden gems, so if you or someone you know deserves recognition please let us know 
here.