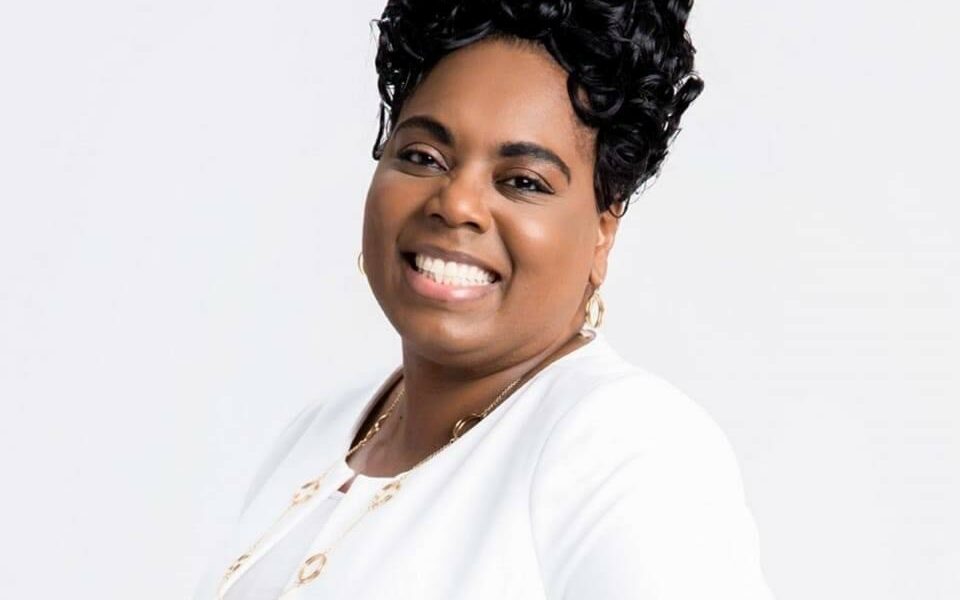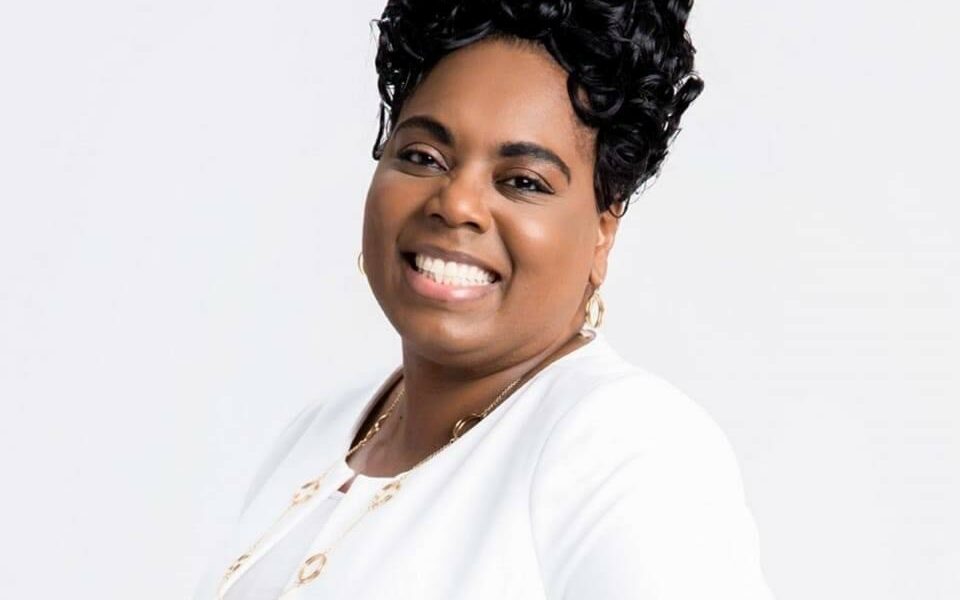 Today we'd like to introduce you to Pamela, Cearah Hamilton.
Hi Pamela and Cearah, so excited to have you with us today. What can you tell us about your story?
Hello, my name is Pamela Hamilton, co-founder of S.H.E. Excels L.L.C. I was born the sixth child of twelve children and was the first to graduate from high school and go to college. My first go at college was in a physical therapy program, which my mother encouraged me to do since it was a dream she never had the opportunity to achieve. I learned quickly that physical therapy was not my calling, so I eventually dropped out of the program. Unfortunately, my mother passed away shortly after I dropped out of school, and I never got a chance to tell her that I had dropped out, and I never took the opportunity to explore what it was that I wanted to do as a career.
I spent what seemed to be a lifetime working various jobs that did not satisfy me. I did experience success in all my jobs, but I was not fulfilling my true calling and my deep passion for serving people. I was taught that God gives talents and gifts to His creation and that we use those talents and gifts to serve our communities and, of course, make a living. It took me many years and a God encounter before I would enroll in school again. In Spring 2003, while working for Saint Paul Public Schools, I felt God speaking to me and leading me to pursue a degree in social work. I spoke with my husband about it, and without hesitation, he supported my decision. I resigned from Saint Paul Public Schools that day and immediately started exploring schools.
By the Fall of 2003, I was enrolled as a full-time student at Saint Paul College at thirty-eight. By the summer of 2005, I had received my associate's degree and was already accepted into a social work program at Metropolitan State University. I graduated in the Spring of 2007 with my bachelor's degree in Social Work. I started looking for a career as a social worker with an organization where I could fulfill my call to serve individuals and families. In December 2007, after being unable to secure a position as a social worker, I was hired as an employment counselor, not knowing at the time that accepting this position would shift and shape my destiny. This was the beginning of my career in workforce development, helping families, and finally experiencing job satisfaction. Over the next fifteen years, I worked in many different roles and gained extensive knowledge of the workforce and the Minnesota Family Investment Program (M.F.I.P.). Later, I returned to school to get my master's degree in Public and Nonprofit Administration from Metropolitan State University. A few years after receiving my master's, I desired a position in workforce management and applied for a position with Ramsey County Workforce Solutions. God opened the door, and I got the job. And I currently serve as Special Projects Supervisor working with several workforce programs.
Also, as God prepared me for the work I would be doing with S.H.E. Excels, I completed classes to become a licensed minister, obtained several certifications, and published my first book, "Who Is This Woman? Let The Healing begin." My life wasn't without challenges; however, I pressed my way through it all and achieved many successes. I have counseled, guided, encouraged, and poured into the lives of countless women, teens, and girls over the years. It is clear to me that everything on my journey, the challenges, failures, successes, experiences, and many lessons learned have helped me birth my dream to become a business owner today.
I am proud to be the co-founder of S.H.E. Excels L.L.C. and very proud to have birthed and raised my daughter Cearah Hamilton, my business partner and co-founder. She has been a blessing and inspiration to me and has her unique story to share. I believe my call is to assist other women, young ladies, and girls as they are empowered to excel in their personal, professional, and spiritual lives.
Hello, my name is Cearah Hamilton. How did I get to where I am today? God.
My parents struggled to conceive, so it was nothing short of a miracle when I came about. After trying to conceive for so long, my great uncle prayed for my mother, and a few months later, I was brewing. Thankfully, I was raised by parents that provided me with access to different activities, interests, and experiences. I played almost every sport, creatively expressing myself through acting, singing, and any other art form on which I could get my hands. My parents instilled in me that I could do anything, but I had to work for it and stay consistent. During my high school career, I joined Girl Scouts – specifically Girl Scouts Connectz. After getting to know me a bit and seeing my passion for girls and young women, my troop leader Ms. Dedra inspired me to go after my Gold Award. Little did Ms. Deidre know she helped me launch a God-given vision. I received my Gold award after creating a mentorship program for young ladies called Mz. P.R.I.S.S.Y. For the next 10 years or so, I served countless young ladies under 21. In 2014 I was approached with another opportunity to compete in a national pageant. I've never been a pageant girl, but I loved the system's mission, "Be the change you want to see." I thought this could be another opportunity to expand my mentorship program, yet it did so much more.
I was crowned with the National title of Miss Black US Ambassador 2014, which forever changed my life. I truly developed as a leader and began to learn myself and my calling in a much different way. After my reign as Miss Black US Ambassador, my life had a full-circle experience. I went from being a Girl Scout in High School to working for Girl Scouts River Valleys alongside my high school troop leader Ms. Deidre. I was honored and privileged to serve as the Troop leader for hundreds of young women of color across the Metro Area.
Soon after, I was offered a position to work alongside State Sen. Bobby Joe Champion in the M.N. State Senate, where I served the constituency of SD59 as Sen. Champion's legislative assistant. This experience taught me so much. Sen. Champion often said, "If you aren't at the table, you are on the menu." That stuck with me and intensified my passion for educating and informing black folks. It underprivileged and underrepresented individuals in my community about what's happening at "the table." And how it's impacting their lives. I felt the charge to inform, educate and help mobilize voices to bring change. I noticed that folks were often not as informed about what was happening within their local city councils or legislatures. I wanted to help be a voice and a bridge to change that.
I've always had a gift for connecting with folks through words, so doing radio was right up my alley. I soon began my career in radio with a community radio station called W.E.Q.Y. on the east side of Saint Paul. There I used my voice to uplift hometown talent artists and grassroots organizations while providing a space to discuss policies affecting our families and us. My next stop in radio was with the historic KMOJ 89.9, "The I.C.E.." I hosted a similar show where I discussed pop-culture uplifting hometown talent and educated on political and community issues.
I've been blessed to experience such amazing things so far in my life that has rendered much impact. When the pandemic hit, things shifted for me greatly. I found myself looking to go deeper into my God-given purpose. Although I am still on my journey, I recently asked God, how can I help support other women along their journey to reach their highest potential? After connecting with my mother and realizing we were both on the same path and page regarding this next season of life, we birthed S.H.E. Excels.
Can you talk to us about the challenges and lessons you've learned along the way? Would you say it's been easy or smooth in retrospect?
Pamela:
My parents pushed for education, although they didn't have a formal education. They both worked on their family farms as that was the custom in their time. My dad had a ninth-grade education, and he was an entrepreneur as far back as I can remember. He never returned to school to get a formal education; however, he was a very successful businessman. After birthing twelve children at age forty-four, my mother walked across the stage at Saint Paul Central High School to receive her GED. This was huge because I would later graduate from that very high school. However, graduating would come with its challenges. I was next to graduate from high school, and the pressure was on. I believe my mother had good intentions, but I felt so overwhelmed by the constant reminders that I had to make her proud and be the first to graduate. It was my senior year after turning eighteen in December. I decided I was grown and in control of my life, so I stopped attending school. This devastated my mother, but she never gave up on me and kept praying. After a few months of literally taking a mental break, I came to myself and realized that I needed to get my high school diploma myself. I got up that morning and prayed hard and asked God to make way for me to still graduate on time.
After speaking with my school social worker and guidance counselor, they helped me develop a plan with which my teachers agreed. I had three months to make up as many missing assignments as possible, stay on top of current assignments, pass my final exams, and receive a passing grade from each of my classes to graduate.
It was the night of graduation. I dressed and put on my robe and my family and headed to the graduation. I was on pins and needles because I hadn't received my final exam scores yet, so I wasn't sure if there would be a diploma for me. After the ceremony, I approached the table to pick up my diploma. I gave the attendant my name, and her response was, "there isn't a diploma here for you." At that moment, I felt ill and thought about how disappointed my mother will be. Instantly, all that changed when my school social worker tapped me on the shoulder, and I turned around to see my diploma on my face. I screamed and jumped and hugged him tightly. He wanted to personally hand me my diploma because he knew how hard I had worked and what I had endured accomplishing this goal. It was a wonderful gesture. I made my mom proud that day.
Cearah:
I think the biggest challenge I've faced up until now is the ability to release control of how I believed my life would unfold. We spend so much time trying to get somewhere that we forget to be and enjoy the now. Although this is one of my biggest challenges, it is also one of my biggest lessons. God has proven throughout my life that he has everything under control. The key is to trust it.
Appreciate you sharing that. What should we know about S.H.E. Excels L.L.C.?
S.H.E. Excels "The one-stop shop where Women, Teens & Girls are empowered to achieve their highest potential."
S.H.E. is an acronym for Supported, Healed, and Empowered. We believe that when SHE is Supported, SHE excels, when SHE is Healed, SHE excels, and when SHE is Empowered, SHE excels.
S.H.E. Excels in supporting and empowering women, teens, and girls on their life's journey of becoming who they are intended to be. We provide services that will support the whole person in ways that will bring personal, spiritual, and professional development to achieve her highest potential.
At S.H.E. Excels, we serve women, teens, and girls who may be underprivileged, unemployed, underemployed, traumatized, wounded, struggling to find their identity, discouraged, hopeless, and more.
We envision a community of confident women with courage, endurance, resilience, and life skills living out their purpose.
Our values are authenticity, self-love, courage, creativity, and sisterhood. What makes us special is we are a mother and daughter duo who provide a relevant curriculum to serve multiple age groups. We are faith-based in that we believe it is necessary to serve the whole person to achieve the highest potential. We provide 1:1 mentorship, support groups, community events, and school programming. We have 40+ years of experience (collectively) in workforce development, mentorship, coaching, facilitating, ministry, advocating, and effective holistic programming (mind, body, soul). We offer three tracks; Women (ages 26 and up), Young Ladies (ages 18 to 25), and teens (ages 13 to 17). Also, we offer a Mother & Daughter Specialty track which provides a space for healthy relationship building.
Contact Info: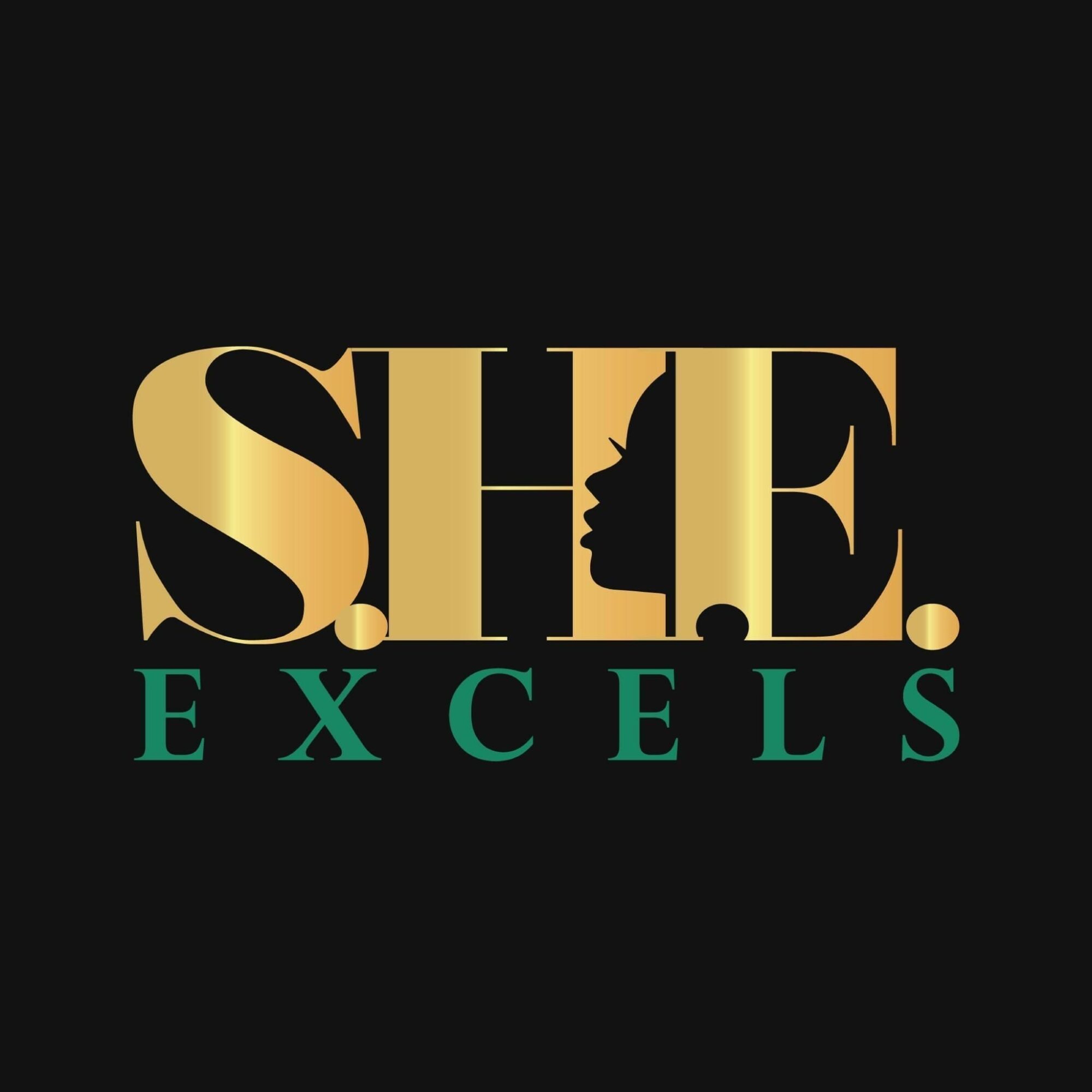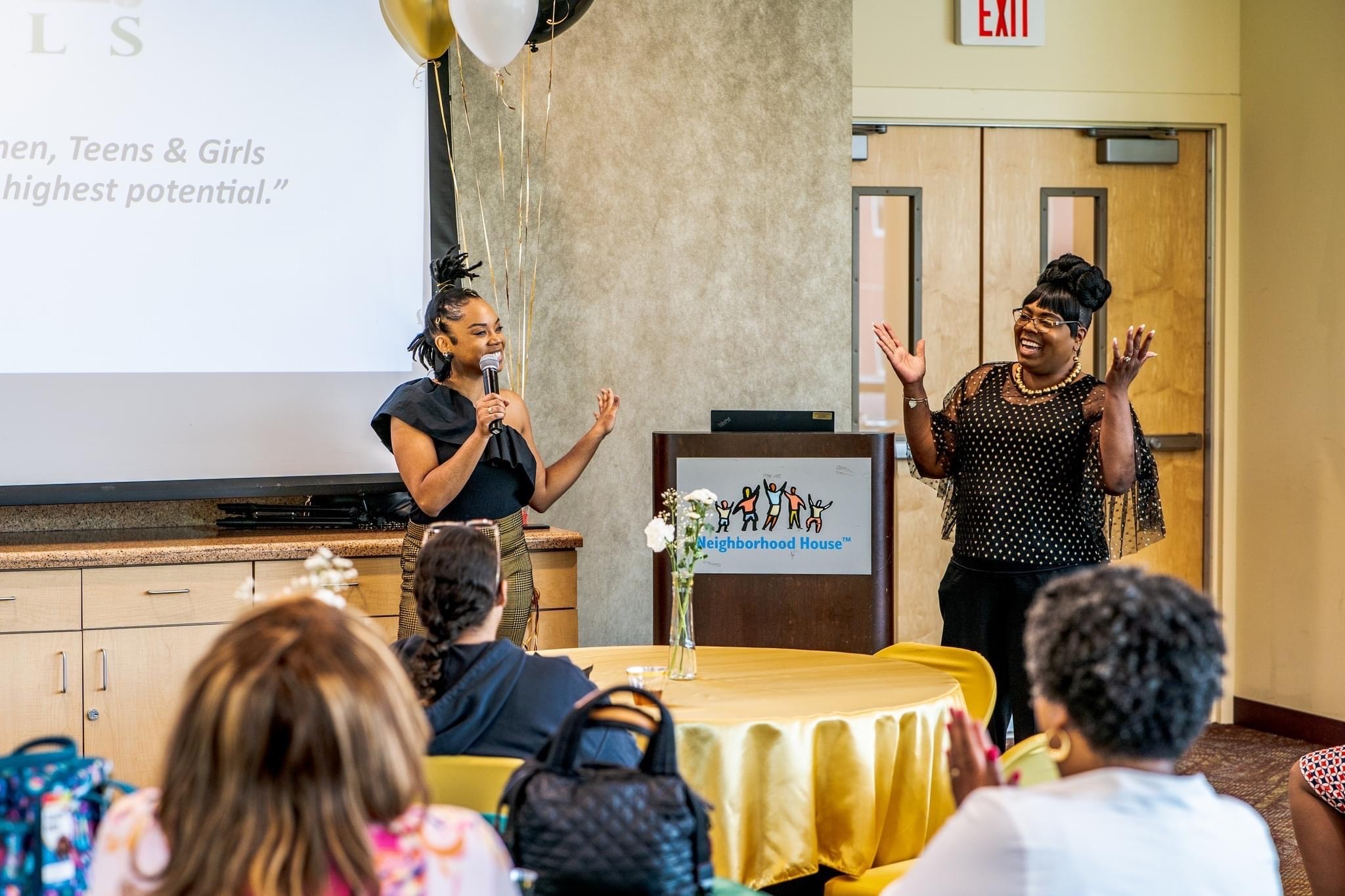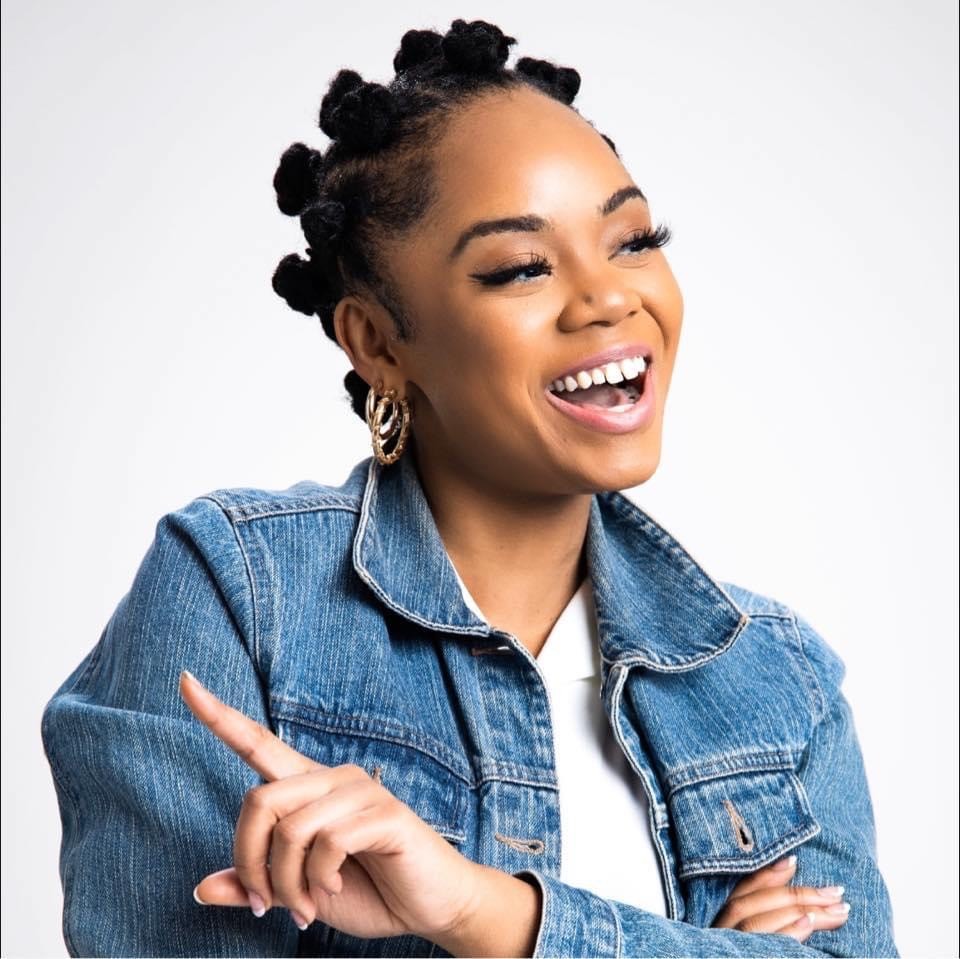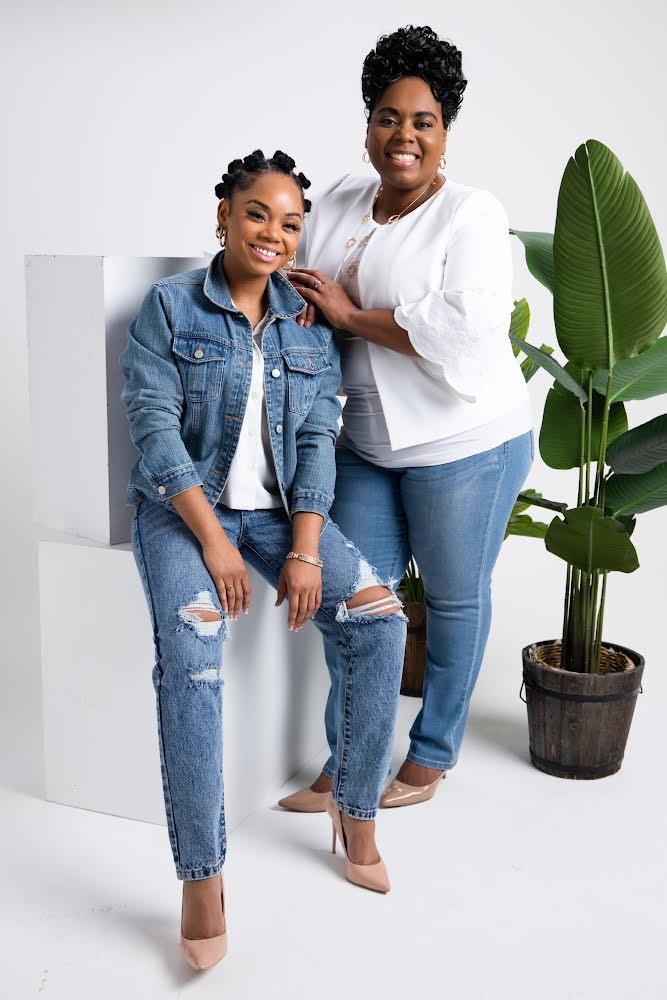 Image Credits
Photos by: Luther Redus (Apex Vision Studios)
Suggest a Story:
 VoyageMinnesota is built on recommendations from the community; it's how we uncover hidden gems, so if you or someone you know deserves recognition please let us know 
here.