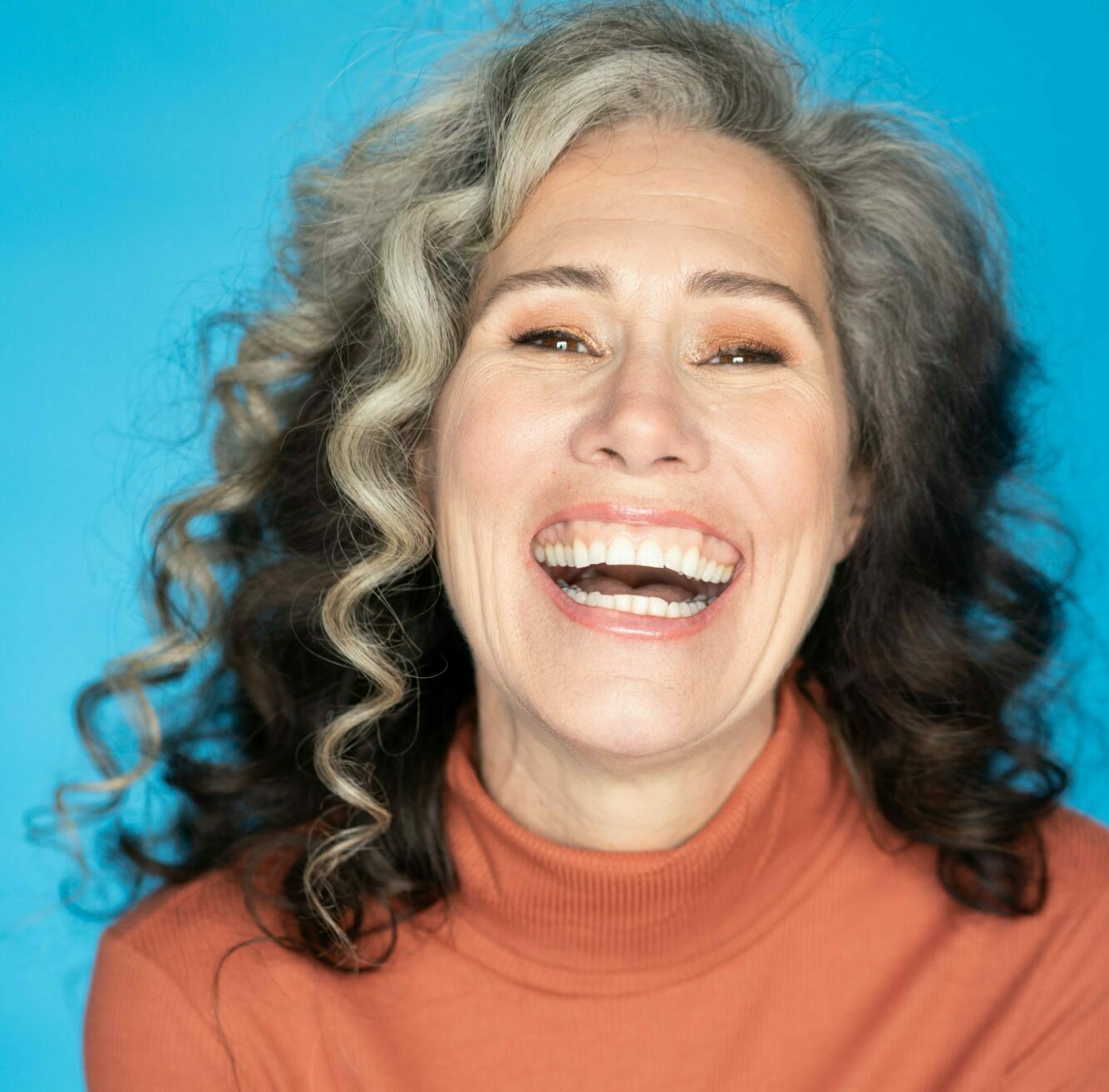 Today we'd like to introduce you to Heather Jacks.
Hi Heather, thanks for sharing your story with us. To start, maybe you can tell our readers some of your backstory.
I am often asked how I ended up on Indian land, but the real question should be, what's it like growing up white on Indian Land. I can tell you from firsthand experience, that it's not like the movies. It's hard. There was no electricity or running water, no carpeted floors or indoor plumbing, and no sentimental Indian Chief. I grew up on Indian land, for one simple reason, fate.
During the 1970s, we lived in southeastern Oregon on the Rogue River. The Government, in their attempt to 'deal with the Indian problem', decided to build a dam on that river, redirecting its flow and displacing the Indians who lived in its new path. We were caught up in that path, and moved dutifully along with them, to land not listed on any map; because the government had not been able to purchase and the Indians had not given it up. Quite literally 'land in dispute', located in the high desert of southeastern Oregon.
Although I grew up on Indian land, I never felt Indian. This isn't to say that I didn't enjoy my childhood, because, I did. I met characters on Indian land, that only exist there or in books; War Dodgers, hippies, fugitives, and fortunate freaks of all colors; Babbling Brook, King-Jones, Chief Scontchin, Auntie Texas, Joe Law, The Hippies, The Christian Congregation, and others. And as they came and went, they left lasting impressions and questions on my young girl's heart. Where did they come from? Where did they go? And would I, one day, get to go too?
From the beginning, I didn't love Indian stuff, like hunting or fishing. I hated the long days of tracking and trapping. The origin stories seemed like good stories; but, not necessarily true ones. I had no deep stirring in my soul when I heard about Indian warriors, no flash of insight from the ancient drawings, and no connection to the tribal ceremonies. I desperately wanted to leave and then one day, I did. I was sent to White School. And there I met Ms. Hughes.
Ms. Hughes was a matronly woman, about 150 years old, with a tight grey bun plastered to the back of her head. The skin on her arms dangled like freshly plucked chicken flesh and she wore bright red lipstick that looked like an erroneous experiment from the Crayola Crayon people. She always dressed in a dark blue pants suit and smelled of Ben Gay and I loved her.
I would stand in front of the world map hanging on the classroom wall; following imaginary ships that crossed over the seas and landed at exotically shaped landmasses. I wondered who lived in these alien ports. What did they eat? Did they know how to make fire from a stick or were they reading Tiger Beat Magazine? Maybe there was someone there who looked exactly like me. Or maybe, my exact opposite lived there.
One day, I asked Ms. Hughes "Who lives there," my finger pointed to the place farthest away from the 'You Are Here' sticker.
"That's Australia," she replied.
"I'm going there one day," I decided in my heart and head.
Shortly thereafter, I had my first experience of moving a mountain, and that mountain would be my mother, who I pleaded my case with to participate in what was an 'experimental student exchange program' program. Promises were made, bargains negotiated, and eventually, she relented, and at the age of 15, we drove to San Francisco, where I left my mother weeping at the runway and boarded a plane to spend a year half a globe away, in the sunburnt country of Australia. That year was 1982.
To make my experience In the great down-under, immersive, it was determined that I would spend my first three months on a rebuilt Pioneer Settlement, located in the bush on the edge of The Outback. It would be a gateway to the rougher terrain that was to follow. If I couldn't hack it on the settlement, it would be easier to relocate me back to Melbourne. But, once in The Outback, the opportunity of relocation would disappear. After the Settlement, I would spend three months on a sheep station, followed by three months at the Opal Mine of Coober Pedy and finally in the lakeside town of Eildon, with a family of Russian immigrants, who, except for their daughter Suzanne, spoke no English. These final three months would serve as a 'decompression' time, before returning to the United States. I learned many things; how to pickle snakes, cook damper, make wattle & daub, shear sheep, live like a pioneer, and rollerskate with a boy who was born with no eyes. I discovered Australia and myself. My wanderlust was firmly cemented and my nomadic ways were forever ingrained.
As an adult, my passport has been stamped many times. In France, I drank my way through the regions of Marseille, Toulouse, Bordeaux, Nice, and Montpellier, falling in love with not only the south of France generally, but with wine specifically. In Italy, I conducted English-speaking walking tours, pointing out culturally essential facts such as Mick Jagger's house with an original Andy Warhol hanging in the den. I drank lots of coffee at cafes in Spain while conversing with Spanish doctors who wished to practice their conversational English. In Holland, I sold hash to the tourists and cheese to the locals. In Germany, I held the head of my favorite Stone Temple Pilot, as he barfed into a garbage bag.
In the USA, I bought train tickets and spent a year on the rails of Amtrak, crisscrossing the country, never seeing the same thing twice, and followed this with the purchase of a 19-foot Skoolie that I named Bubba. I converted him into a tiny space, reminiscent of the Hippie Bus of my youth, and spent the next couple of years driving the backroads of our great country.
Throughout this time, I earned a couple of college degrees, and penned a few books, including Sister Stories: In Their Own Words, My Headdress is on Fire, and the award-winning The Noise Beneath the Apple, which celebrates the art of busking in New York City. I have written travel and music columns that have appeared in Fodors Travel Guide, GoNomad, American Noise, and ROVA and have enjoyed spending time on several podcasts including The Stacking Benjamin Podcast.
As a proud member of the Star Wars-loving, Rubik's cube wielding, Gen X generation, I have supported this lifestyle through a myriad of gig ventures including; travel writing, teaching English, and yoga–(yes, I am a certified yoga teacher), answering Craigslist ads and advertising for female viagra.
When I was 54, I met a Kiwi–aka: New Zealander on a plane from Nashville, Tennessee to Denver, Colorado. Three hours later, when that plane landed, we were smitten with each other and ridiculously in love…(significant, because I have never been smitten or ridiculously in love.) Two months later, I joined him with what he calls a 'bag of rocks', but, which I know to be healing crystals. And now we continue the journey together in his Kenworth T680 semi-truck. He is a professional driver, delivering America to America and I am still living a life that I can write about.
I guess the point is, remember that you were born to be awesome—not perfect.
Alright, so let's dig a little deeper into the story – has it been an easy path overall and if not, what were the challenges you've had to overcome?
Well, as 50+++++, woman embracing and loving living on the road full-time and discovering this great country from the passenger seats of a Kenworth T680 semi-truck and Harley Davidson Heritage Softail; it is what one would call a 'non-traditional' life; and although that is wonderful, it also has some challenges; namely self-doubt.
My upbringing has informed the way I walk on the planet and it has been a beautiful, empowered journey.
As an adult, I am a permanent nomad, by choice. No near heart attack or a messy divorce drove me to it.
My life has had its fair amount of fear and struggle; but, at a young age, I learned to sit silently with these things until they became friends–not foes.
I am never really sure where my voice fits, or if it even does, with the current ethos and contemporary dialogue., but, I continue to throw it out there. Eventually one of us, self-doubt or I, has to win. Here's hoping.
As you know, we're big fans of you and your work. For our readers who might not be as familiar what can you tell them about what you do?
On Indian land, we didn't have traditional money; coins, or paper. These things did not enter my reality until I had nearly left my teen years behind. What I was told was that the shiny coins and paper bills were merely a symbol of creativity in the Universe; hence, if I didn't have enough, it meant to open up my creativity. Words that have stayed with me and I have grown into. When I was young, I didn't dream of becoming a princess or finding a Prince Charming. I dreamed of being a writer, a storyteller who could inform, inspire and entertain. And although my travel columns or books, my blog, and writing endeavors haven't paid the best YET–crafting words, is my passion and what I remain most proud of.
I am a card-packing Gen X'er, proud, resourceful, valuing freedom, and a bit averse to authority. Couple this with Virgo DNA and you get me; a 50+ single woman, sitting here, drinking CBD-infused coffee while feeding an Alpaca. I'm not gonna lie, this wasn't my plan; but it was John Lennon who said, 'life is what happens, while you're making other plans.' Well, life happened and continues to happen–and it is a life I love, so, I do what I need to, to support it. I was doing the 'gig economy' before it was a thing, and the ability to seamlessly flow into new adventures, being creative, is my superpower; one that has enabled me to be 55+ with savings, retirement, and assets.
What was your favorite childhood memory?
Growing up in Indian Land, three events reminded me that I was an outsider; the Catechism bus, The Hardy Boys, and Titters. The first two, I would reconcile; the latter would educate me in ways I can only understand from the wisdom of age.
First was the Catechism bus, with its extended nose and dented yellow frame. It would arrive on Tuesday afternoons, from somewhere off Indian Land. Kids from all parts of the 250 square mile countryside suddenly appeared on the front porch of Armentrout's General Store. Most of the kids remained nameless to me, as the only time I ever saw them, was on those Tuesday afternoons. Chatter filled the air, the bus arrived, and kids got on and were taken somewhere else, returning in the early evening to parents waiting in idling pickup trucks and beater cars. Clutched in their hands were pictures of bearded men and gowned ladies, crosses, and storybooks. I never boarded that bus, not because of any religious belief system; but, because I had chores; milking cows, collecting eggs, and feeding hound dogs. Survival took precedence over religion; but, I would watch the bus come and go, week after week, month after month, and year after year. I wondered where they went.
What did they do?
Were they having fun?
When my turn to board a dented, yellow bus and leave Indian Land came, it was to attend White School and it would be The Hardy Boys, who would carve the divide between me and the rest of the world.
The Hardy Boys came on TV Sunday nights, which was the worst night for such an occasion; because the chance that I would ever see it was slim to none. At the end of every week, once all the chores had been completed, our generator who we called Old Nellie would be fired up for one hour of TV time. What we watched, was always put to a vote. During the week, bribes and promises exchanged hands and lips, but the vote always went the same and we always watched The Wonderful World of Disney.
On Monday mornings, I would go to White School, where everyone, except me, had watched The Hardy Boys. Storylines and plot developments were discussed in as great detail as Shawn Cassidy's tousled brown hair and Parker Stevenson's ice water blue eyes. Although I had read all the books from cover to cover, my comments and observations would never match the swoons and giggles of my classmates.
Finally, there were Titters. Titters was a bully; a full-blooded Indian and no ordinary Indian at that. She was a direct descendant of a revered warrior from The Tolowa Tribe; a man named Gowe. His name was derived from where he first entered the world; on the ground of the Tolowa Nation. Not quite as elegant, but Titter's name was also derived from where she first entered the world; on the titties of her mother.
Titters was a few years older than me; with hair as dark as coal and eyes to match. Her skin was chocolate brown.
Political correctness aside, here is a fact; Indians on Indian Land, loathe non-Indians. White, Black, Mexican; it doesn't matter; they hated us all equally. I was a white girl and hated by Indians, especially Titters.
When I went to White School, I wasn't hated, I was ignored, and indifference feels worse than hatred. At the end of the day, I would return to Indian land, where Titters would wait.
School let out at 2:30 p.m., and my bus would arrive at Armentrout's General Store around 4 p.m. I was instructed to wait on the porch of the store and do my homework until I was picked up.
All I had to do was get off the bus, cross a large open space and get to Armentrout's Store, which was Switzerland; a neutral area on Indian Land. Armentrout's was a White Man Store. Indians would not go near or in it. Not even Titters.
Titters was the obstacle, between the bus and Switzerland.
I would spend the ride, contemplating how I could escape her.
Could I outrun her?
Should I try to reason with her?
Should I try to stand my ground and do battle?
Some days she would stand directly at the bus stop waiting for me; others, pouncing out of nowhere; but, she was always there, knocking me down, filling my hat with snow and stuffing it back on my head, throwing rocks and snowballs; eventually I would land on the porch of Armentrout's, tears and snot running down my face; bruised and bleeding, but safe.
Once on that oversized porch, a bulletin board littered with flyers advertising Custom Haying Quotes and 4-H Pigs, I could safely wait until someone came to get me.
Titters started drinking by the age of 12. By the age of 14, she was a full-blown alcoholic. She had lost interest in chasing me down for a whipping; opting instead to sit on the back of a pickup truck bed, Thunderbird in hand, dangling legs over the open tailgate and hurling insults from a distance. They were half-hearted, at best, but I still made a beeline to Sweden as fast as I could.
The day came when I was in Switzerland. An Indian came out of Babe's Tavern, weaving towards his pickup truck. He hopped in, started the engine, snapped the gear in reverse, and backed into the open tailgate where Titters and her friend were swinging their legs. A blood-curdling howl pierced the afternoon air, and Titter's leg was chopped off. Indians came running from all directions. One Indian jumped into the back of the truck and began First Aid, another scooped up her leg from the dirt and gravel, while another had started the engine and was speeding the truck down the road, with Titters and her cut-off leg. It all happened in a matter of seconds.
I didn't see Titters again, for quite some time.
When she returned, she had one regular leg and one plastic leg. The plastic leg was shaped like a cone; it had snaps attached to a strap that wrapped around the remaining part of her leg above the knee. Titters would not be chasing me anymore.
Several years later, after White School, Australia, and Indian Land, our paths would cross again; but, that is another story, for another time.
Titters was dead by the age of 30.
It was a freak accident, in which alcohol was not involved.
For the rest of my time on Indian Land, I would get off the bus from school; Titters would be waiting, swinging her lone leg from an open tailgate, calling me names, and throwing rocks. The words had softened around the edges, the rocks rarely hitting me, but I would run as fast as I could to Switzerland.
From the wisdom of age, I remember Titters. She prepared me for life in a way no one else could. Titters taught me that it's not always important to put someone in their place but to put yourself in their place; that I have to face my fears, every day. I'm not always going to win; but, I'm always going to have to face them.
In the end, I wasn't running from Titters; I was running for Titters.
Contact Info: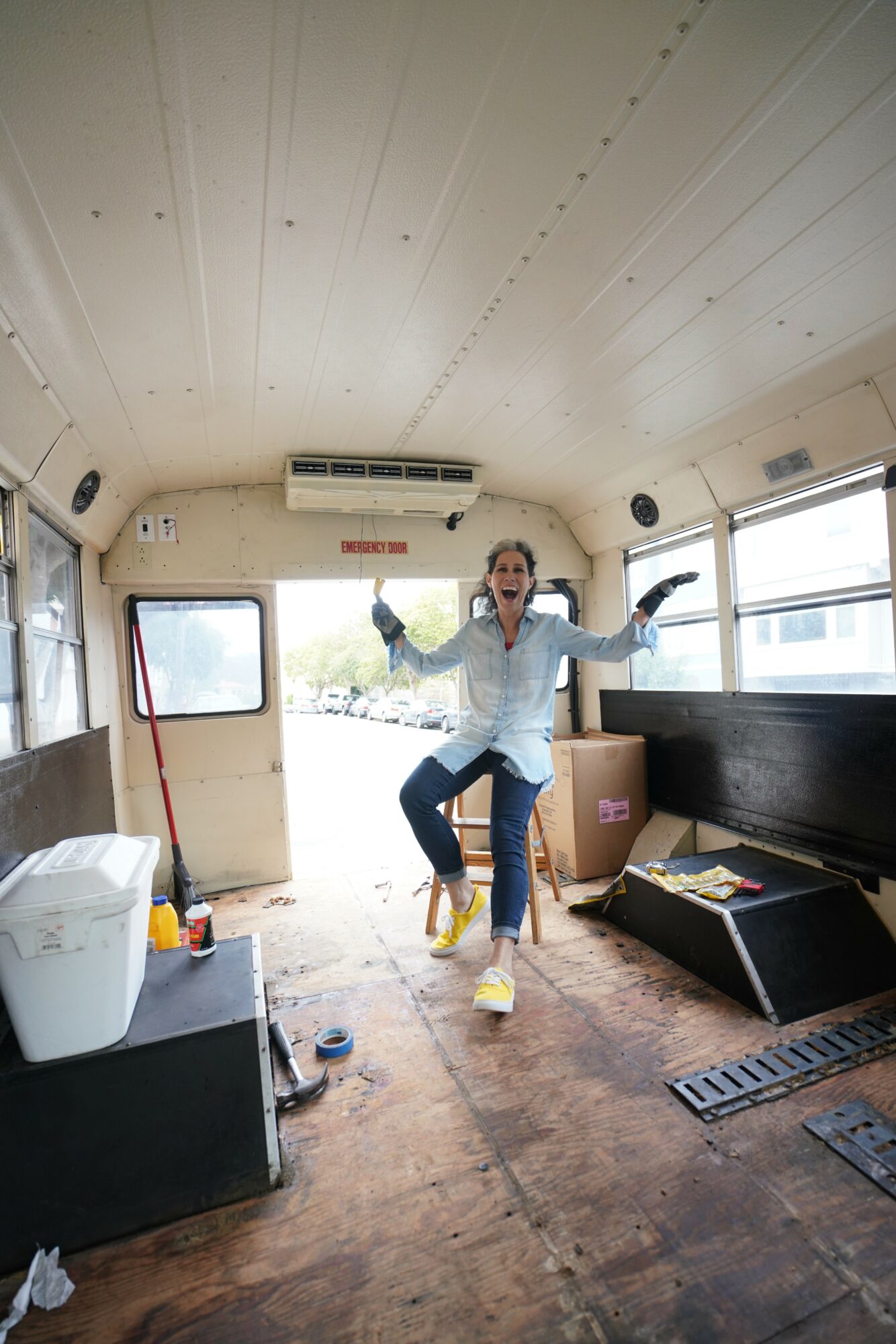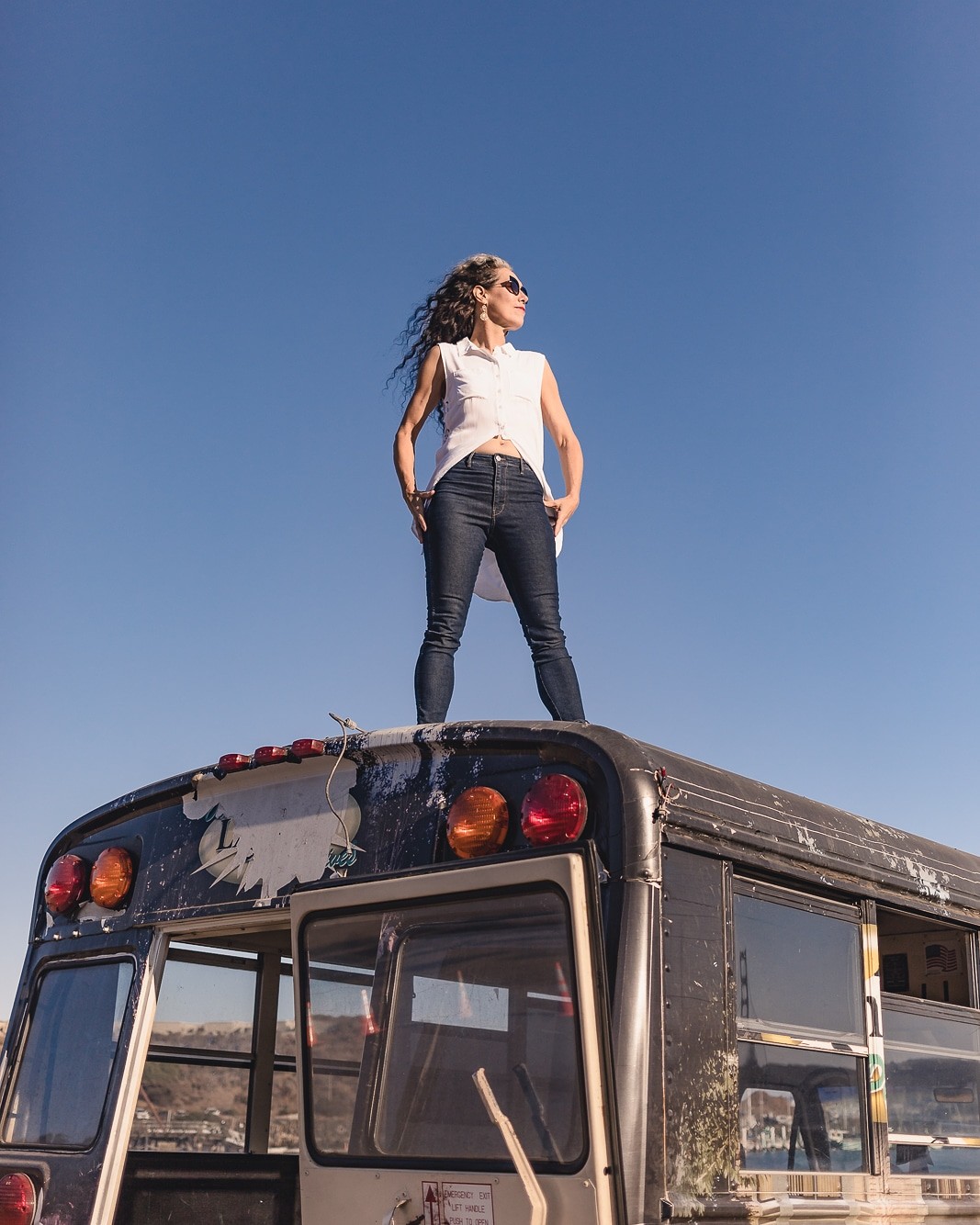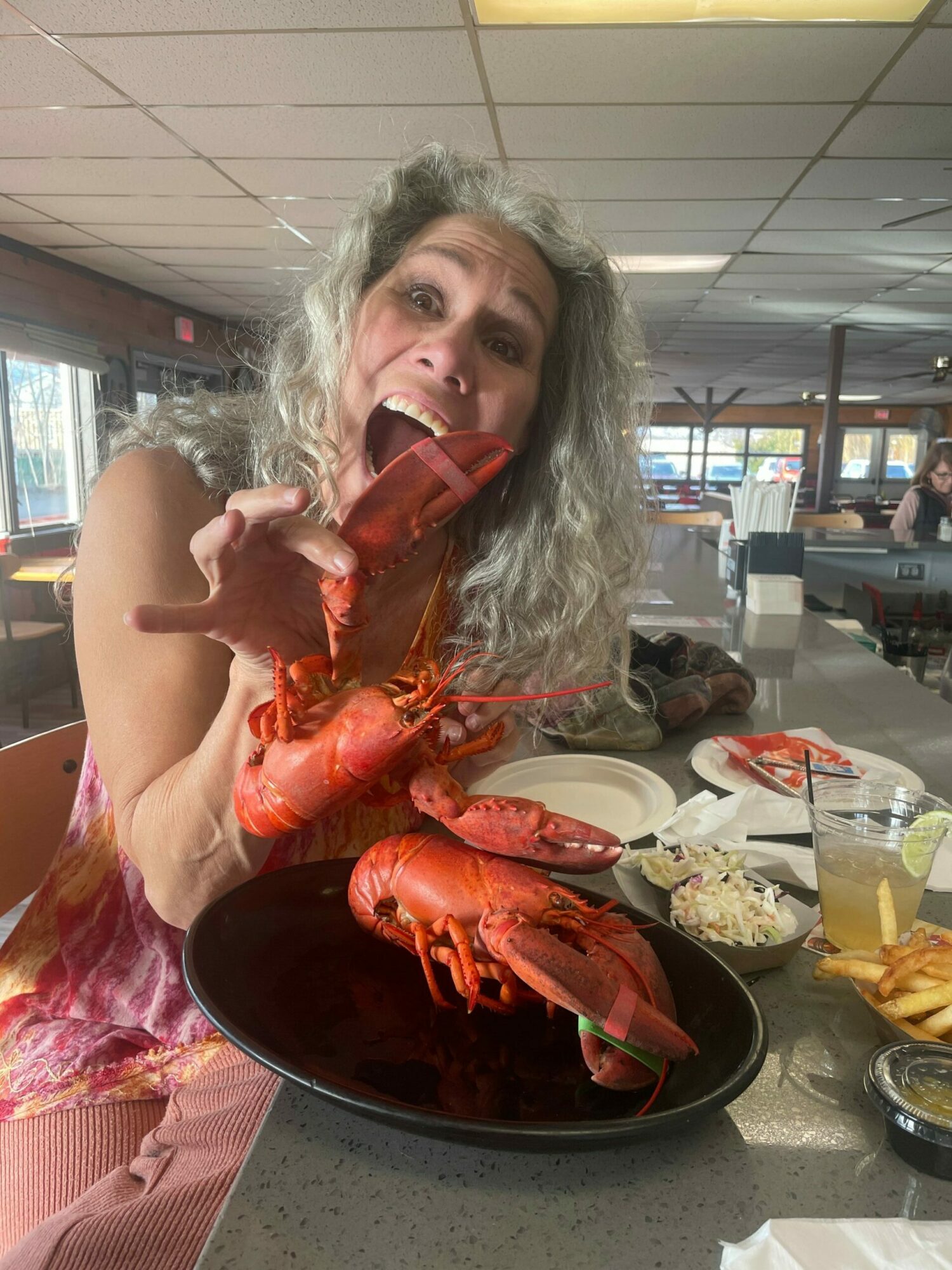 Image Credits
Benjamin Benoit Photography
Suggest a Story:
 VoyageMinnesota is built on recommendations from the community; it's how we uncover hidden gems, so if you or someone you know deserves recognition please let us know 
here.