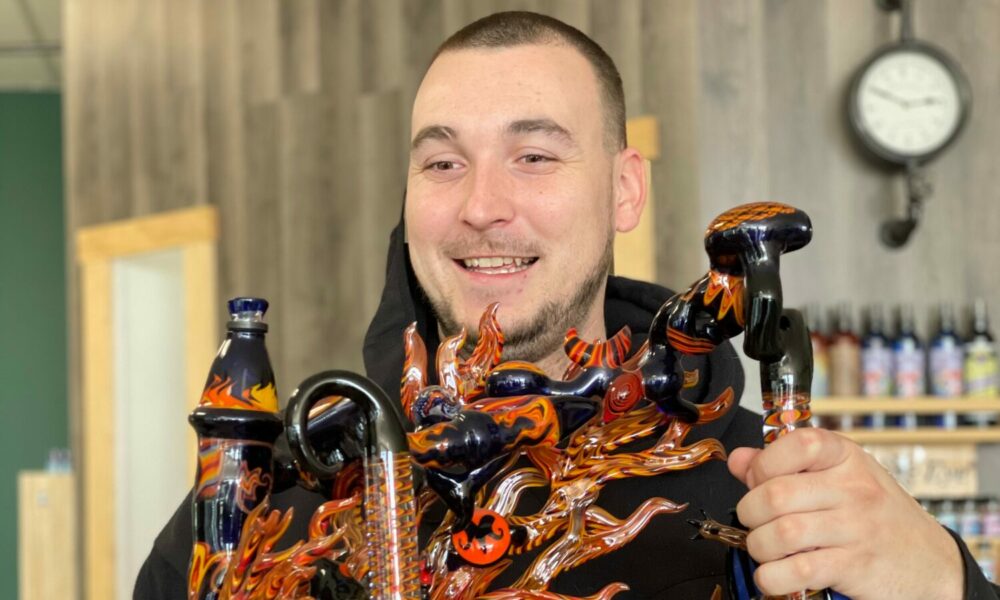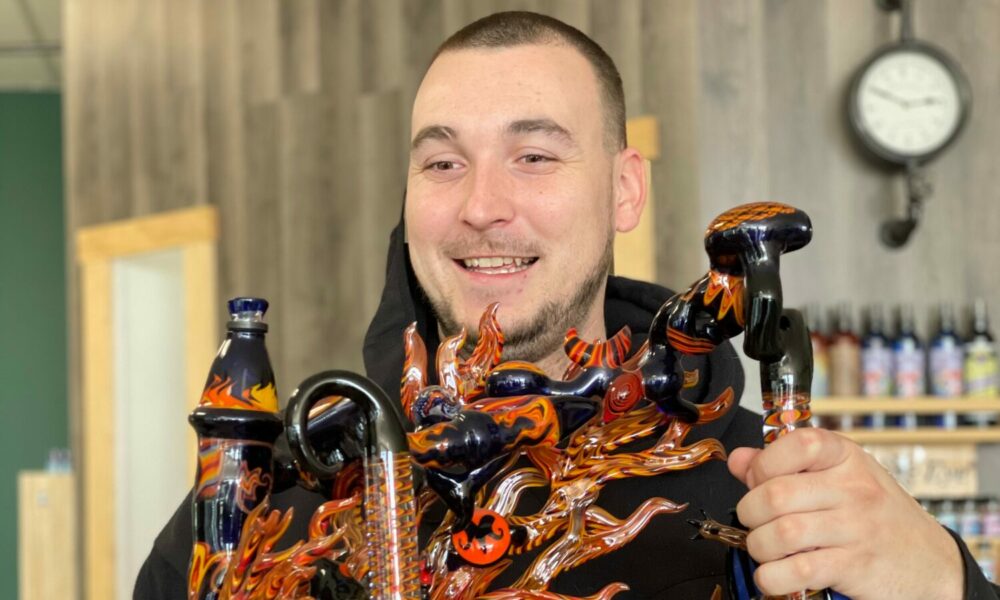 Today we'd like to introduce you to Sam Young.
Sam, we appreciate you taking the time to share your story with us today. Where does your story begin?
My journey with glass art all started with me being a collector. Even in high school through college and as I was in my first professional career; the majority of my free funds I had always seemed to float towards the same thing – borosilicate pipes.
Over the years as my taste in style as well as budget both changed or grew I found myself working in Duluth Minnesota where my friend Zach Peeples (now my graphic designer) showed me Legacy Glassworks. While living in Duluth in 2015- 16 for 8 months I started collecting and getting to know multiple "new to me" local Midwest artists whom I had not heard of until Josh Wilken-Simon owner of Legacy Glassworks introduced me to their art. A couple of those included Sammy Flowers and Jordan Fell (Jfell Glass) who are two very close friends of mine to this day as well. I also became close with some of the staff members of the Legacy at that time who were a huge role in the glass art community in the MN area and are dearly missed (Rest in Peace Garret & Graham)
I moved to the Minneapolis Area after accepting a Store Manager position in Mall of America. I still kept close contact with Josh Wilken-Simon from Legacy at the time and supported his shop heavily. He had reached out with previous employment opportunities that I did not accept at this time, but Josh reached out in the late summer of 2016 and offered me a partnership and Store Manager position in his new Minneapolis Legacy Glassworks. At this point in time, my love for glass had grown far beyond working the retail I was and I took the leap and opened up the Uptown Minneapolis Legacy Glassworks with Josh. We put together the best glass shows the city had ever seen to the date and had a great run.
At the beginning of 2018, Josh and I decided to part ways and I left Legacy Glassworks. For about a year I focused my Instagram on online sales. Everything from carb caps, to mats & lighter sleeves, and posting pictures or doing "reposts" for people looking to rehome the art they own. This was more so tasking and not fulfilling for me at all. It burnt out quickly and I started looking for a new outlet.
In summer 2018 I began blowing glass with my friend Louis (Groe) .. I gained a new respect and appreciation for the art I collect. After deciding I did not want to dedicate my full time to creating the art itself, I was sitting at home and came up with the idea of putting together a glass show. The initial idea I wrote said something like "I want Mins shows to display works from artists that they want to see on display, in a way it should be displayed, and pay artists what they want to be paid, how they'd like to be paid. In addition, I want to display works that are generally unavailable to the public at a fair price for collectors to be able to obtain."
I try to embody that into every show I throw to this Date. The first ever Mins Pipe Show was 10/11/19 at the Holden Room downtown Minneapolis. Slightly short handed it was Just myself, my Lovely girlfriend & full time assistant Kit, and 4 other friends on staff. All of the collectors were so patient and my employees were beyond helpful. I couldn't have asked for a better turn out.
I did my second show with my good friend Ben Vasko (@borobenjamin) at Travail Kitchen in Robbinsdale. We did an 80-person VIP dinner and art show to follow. The date of that show was 3/14/20. Less than 48 hours before the world paused and we went into lockdown. I had 5 other shows planned for 2020 but 4 of the 5 had to be canceled.
10.16.2020 I was able to Present "Mins 2020" at the Aria Minneapolis. We masked up, kept entry limited, and ran the show in two time slots. I am so glad that we did. In 2021 I presented 8 shows between Minneapolis, Denver, Las Vegas, & Miami art week. I was as well hired to help a friend Eric (@Whitebread) with his show in Fishtown Philadelphia, The biggest show being Mins 3, we featured 116 artists from throughout the country and Japan. Out of the 116 artists on display 68 were in the venue at the event. It was really something special and I feel every mins show is. It's a gathering of Artists, Collectors, and everyone in between in the scene. Whether your art is on display or not on display. Whether you're buying or just appreciating. People come together to appreciate the art and connect about it with new and old friends.
I truly feel as though I have found my calling and passion within curating these events and I have no plan in stopping. I couldn't do it without the support of all of the great artists I work with, the collectors who support me, my friends who help me and have my back. Last but not least Kit the best support and assistant one could ask for!! I'm excited to see what comes next for Mins and to share what is already planned.
I'm sure you wouldn't say it's been obstacle free, but so far would you say the journey has been a fairly smooth road?
I don't know if life has ever been a smooth road haha. But the growth is for sure there! One quote I like to remind myself of is "you can't please everyone".
Every show I throw I make a list of things I found were great and things I found could be improved. A consistent struggle I always have is lighting, you want these pieces to be lit up and glowing as they deserve to be but that is one thing that is easier said than done.
At times finding venues spaces to accept us can be a struggle, I refrain from using the word pipe until in person conversations so they can meet me and I can show them past events I've thrown. In person meeting with these people renting spaces goes a long way with accepting of pipe shows.
I also mentioned the first show I threw being way understaffed. Since then that is one struggle I have been able to overcome and stay fully staffed.
The last thing I think every business can struggle with is just balance of funds. When approaching shows there can be a lot of expenses piling up at the same time and they always seem to sneak up on me. However we make it work and I'm once again so thankful for the support of artists, friends, and collectors who make this possible.
Can you tell our readers more about what you do and what you think sets you apart from others?
By age 14 I worked at a local skate shop "simple sports" where I grew up in Menomonie, WI.
At 15 I started working at McDonald's, I became a manager by the time I was 17, however, I quit before turning 19 years old.
A couple of short lived part time jobs led me to Zumiez in Eau Claire WI. Zumiez is what led me to Duluth MN and again to the Mall of America in Bloomington MN. I'll forever be grateful for the opportunities I was given. But my passion had moved to glass art as I mentioned before and that is when I moved full time into the art world partnering with Josh at Legacy. I believe in addition to my vast work experience within the art community and outside of it, my passion and care is what really sets me apart. This is my career and I treat it as one , and as well remind myself each of these artists I am lucky enough to work with has a career and name to uphold for themself. I plan to keep growing along side the scene as long as I continue to stay passionate about the art, compassionate for the people I work with, and motivated to keep growing. I don't foresee any of that changing soon. I love what I do.
What are your plans for the future?
Always changing and growing with every event we throw! This year I just completed my second show of the year 4/22/22 "Main Circle Mins" presenting 5 artists who traveled in from Portland Oregon: Sleek, Mike Gong, Eli Munster, Power Pat, Frit, and Wook Wear. It was such an honor to have them at the event and display their work!
Next up we are featuring 2 artists , Mike Raman from Philadelphia, PA and Yoshinori Kondo from Japan, in our upcoming showing Ramanorikondo 5/13/22 at Loring Social Club downtown Minneapolis (completely free entry at 6pm).
We have 8 more shows to follow this year to total 9 shows in Minneapolis throughout the year ending the Minneapolis show run with Mins Volume 4 : 10/14/22. Our final show of the year will be Mins Basel 2 : 12/1-12/3 in Miami! Next year 2023, I am planning to throw 10 shows throughout 9 cities, 2 of the shows being Minneapolis.
Pricing:
Every show general admission is free entry
We have displayed pieces from $10 to $55,000
Contact Info:
Email: Midwestglassminsartsales@gmail.com
Website: minspipeshow.com (coming soon)
Instagram: @minspipeshow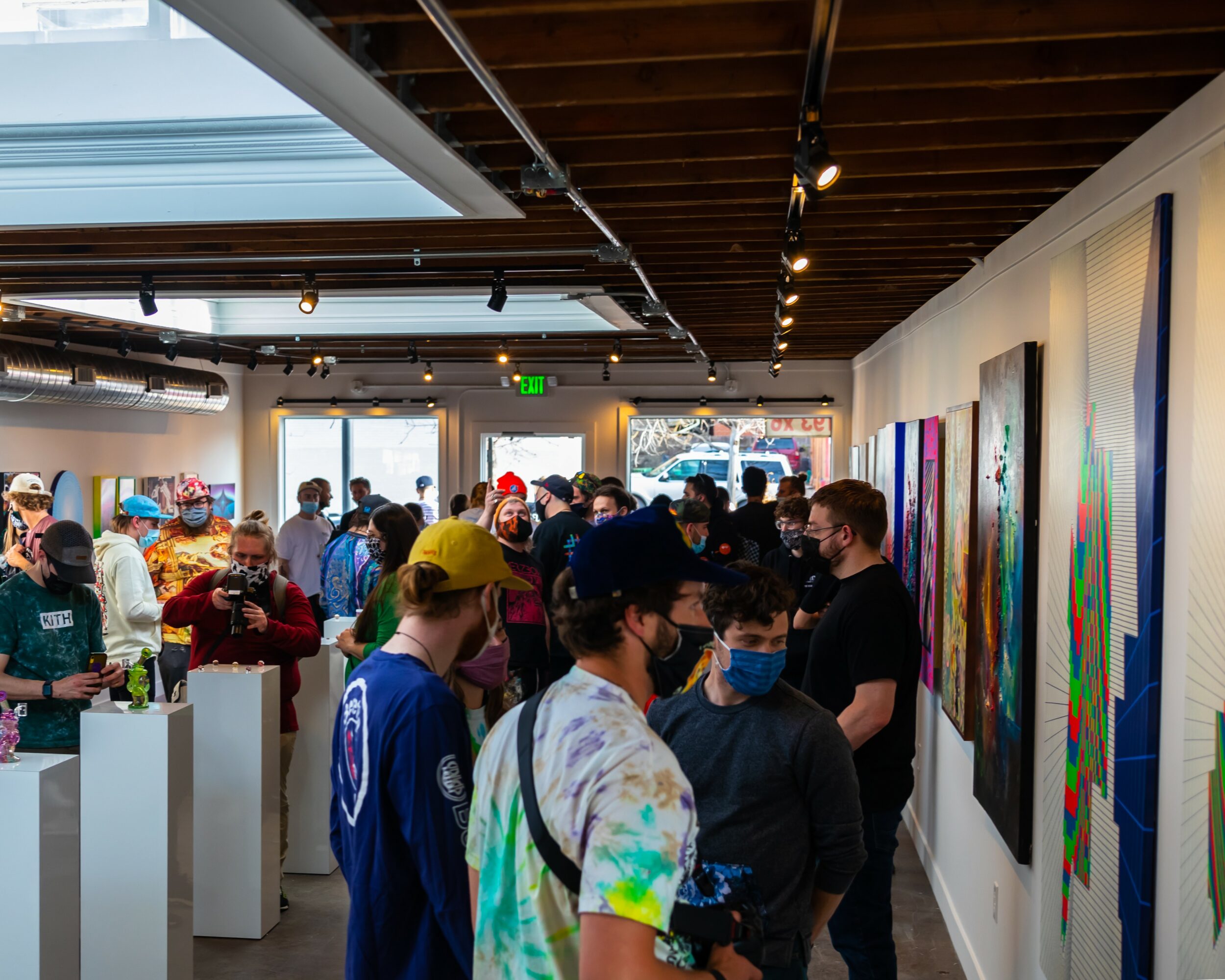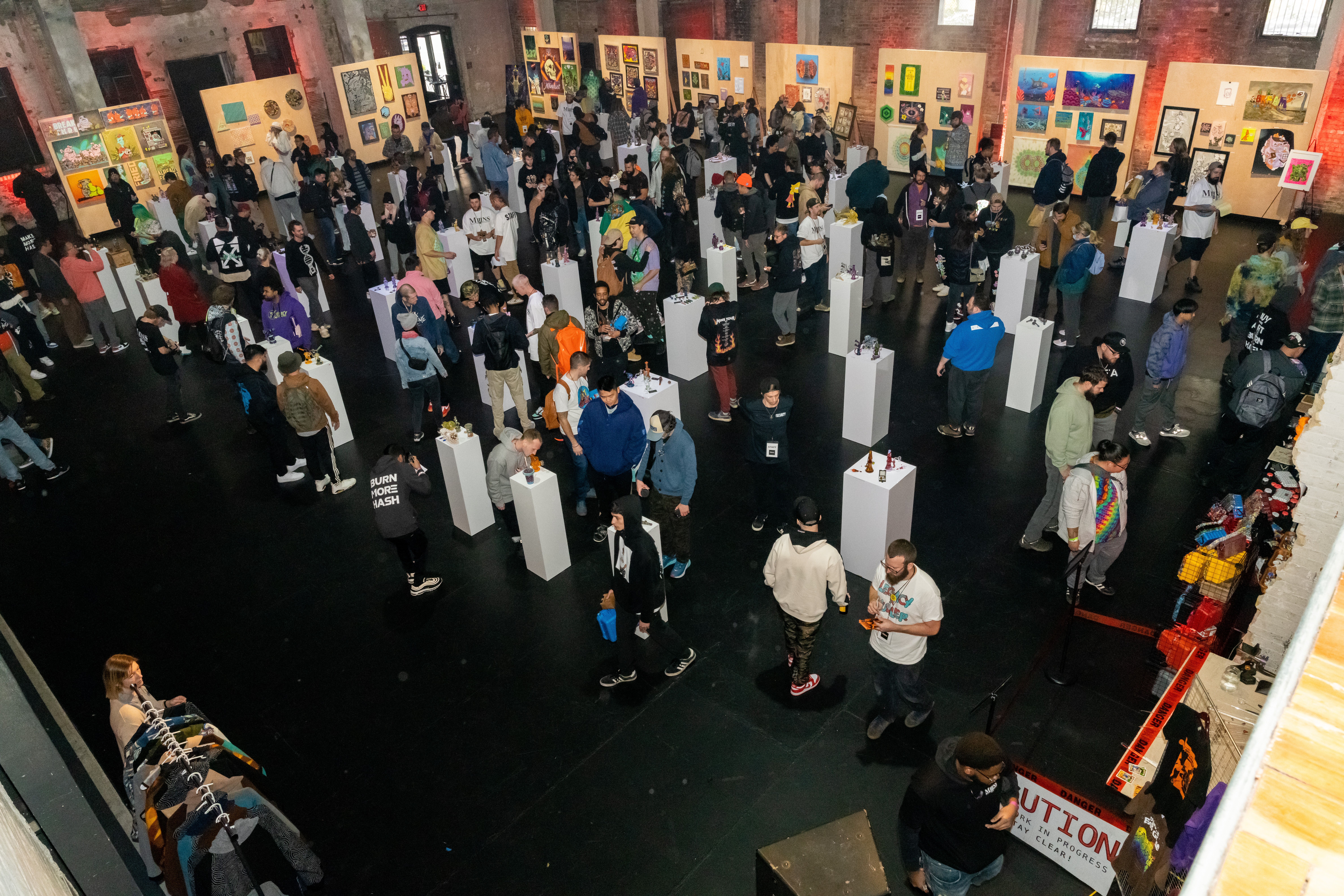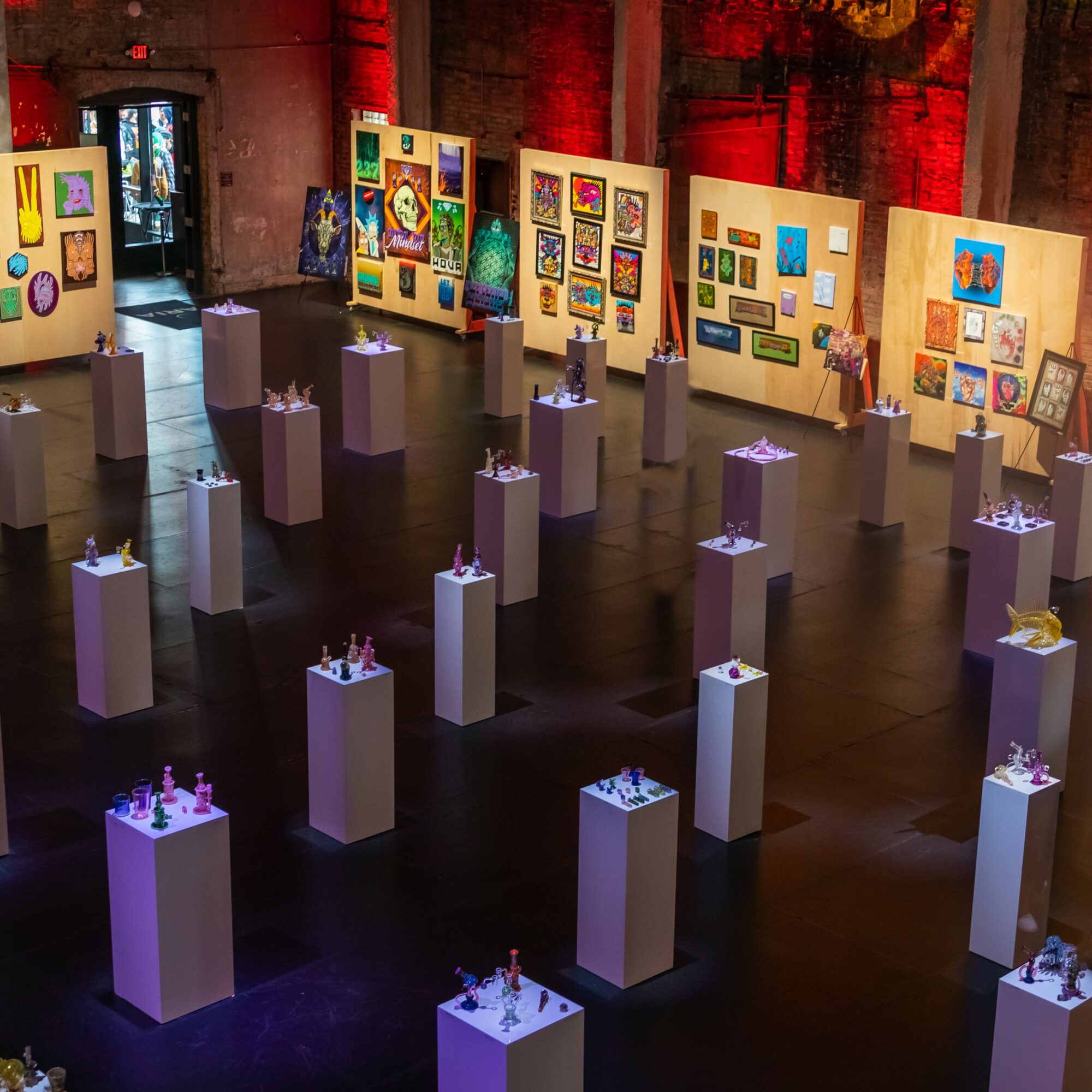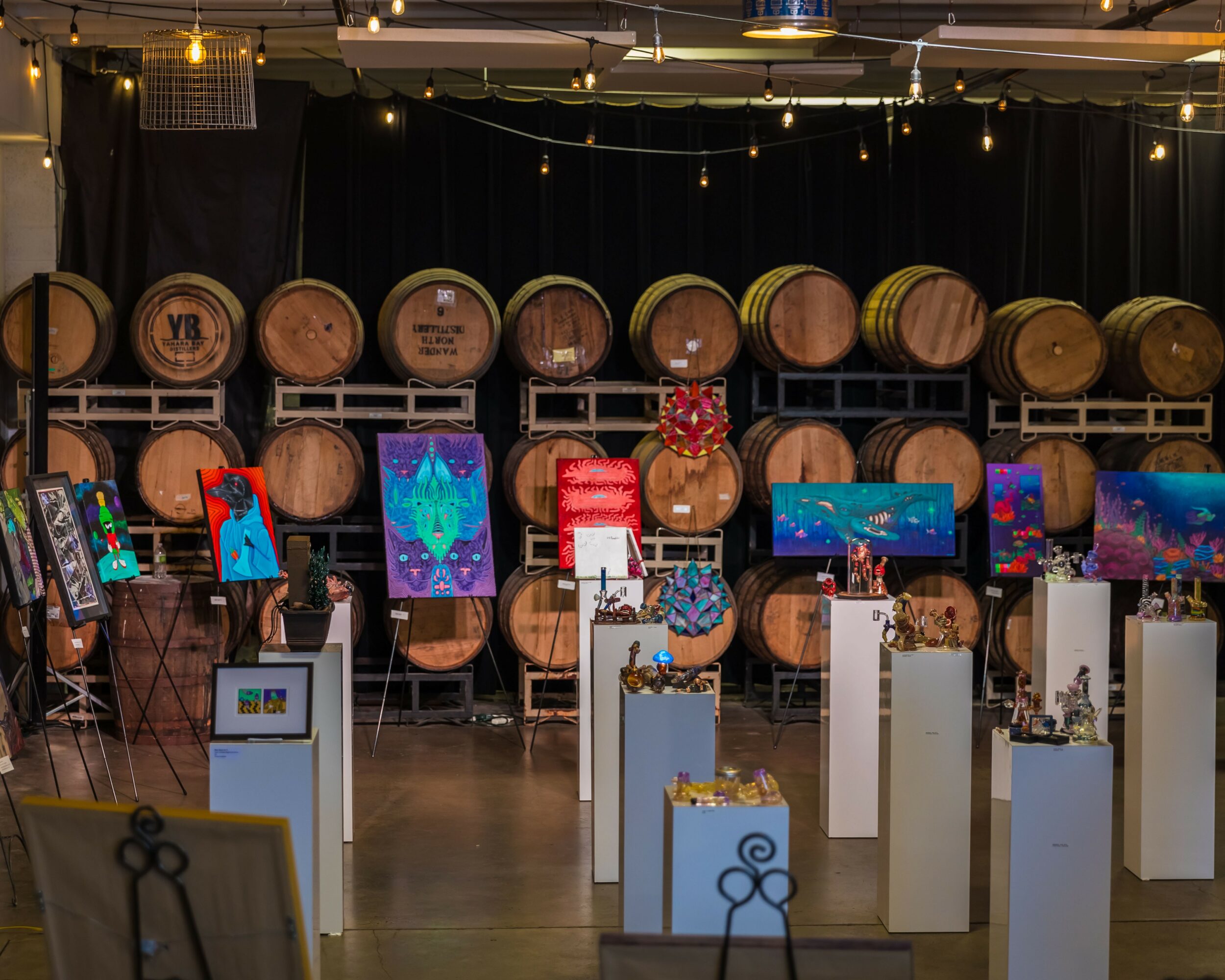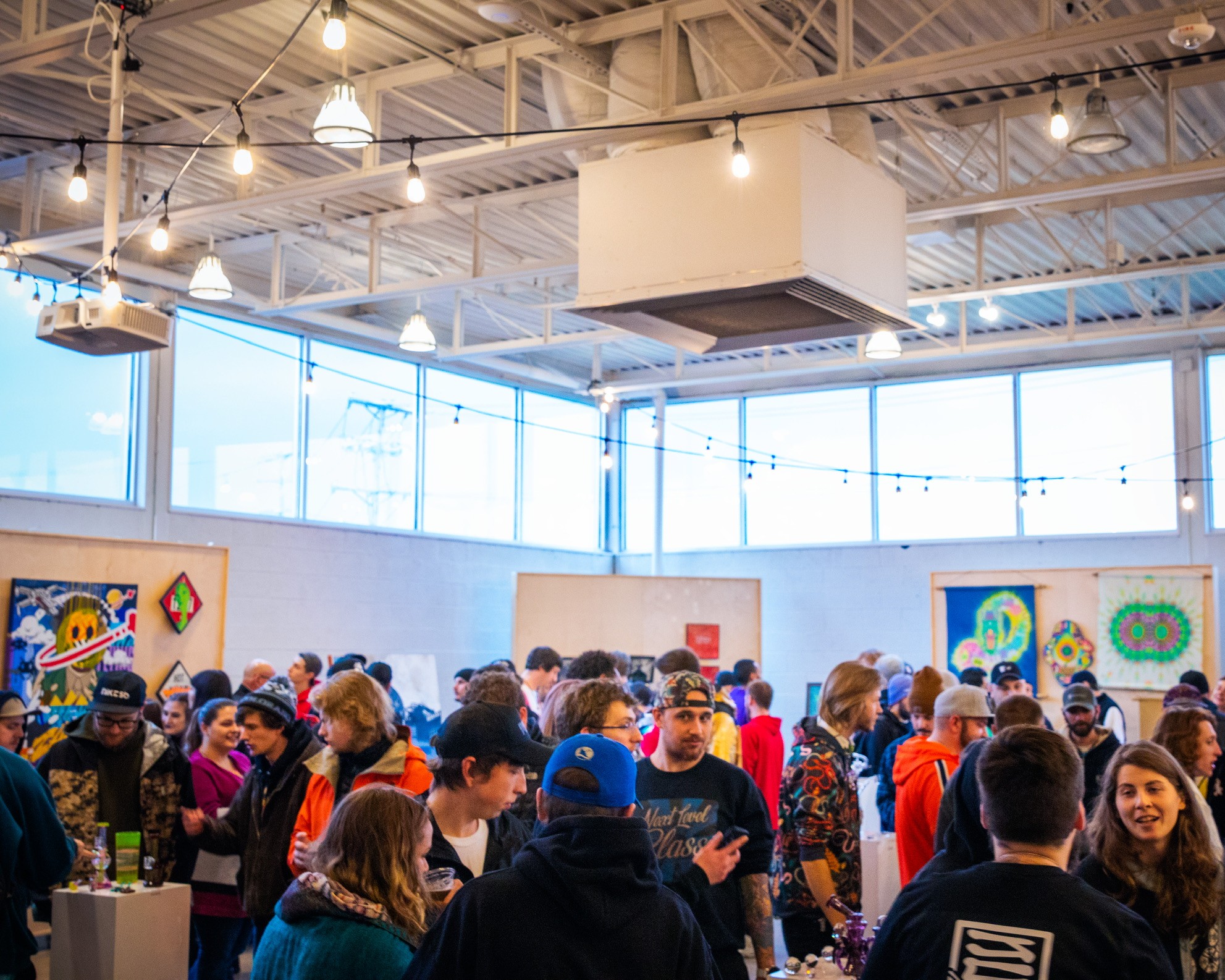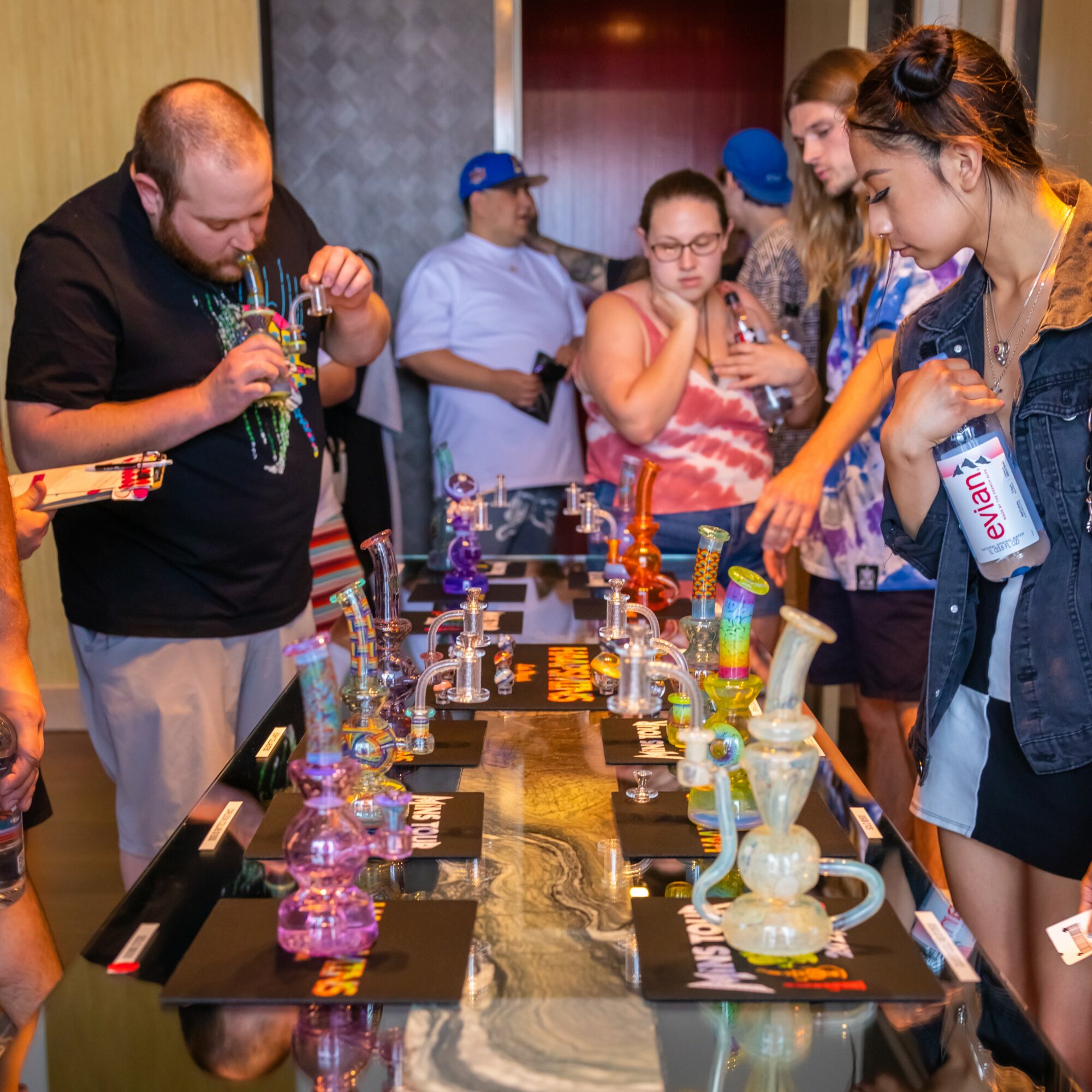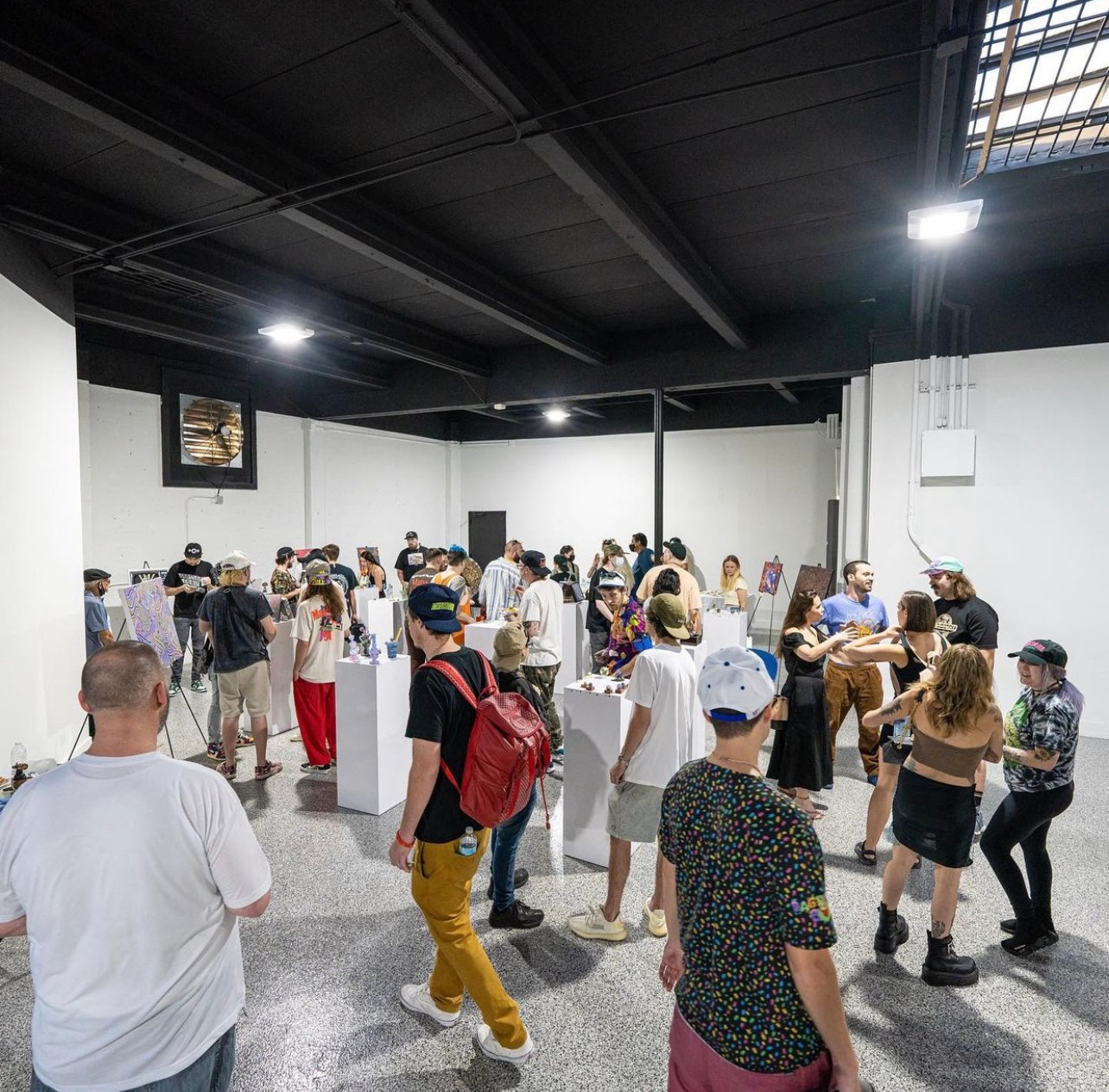 Image Credits
Kyle Unterberger
Anthony Shlosser
Joshua Skolnik
Suggest a Story:
 VoyageMinnesota is built on recommendations from the community; it's how we uncover hidden gems, so if you or someone you know deserves recognition please let us know 
here.