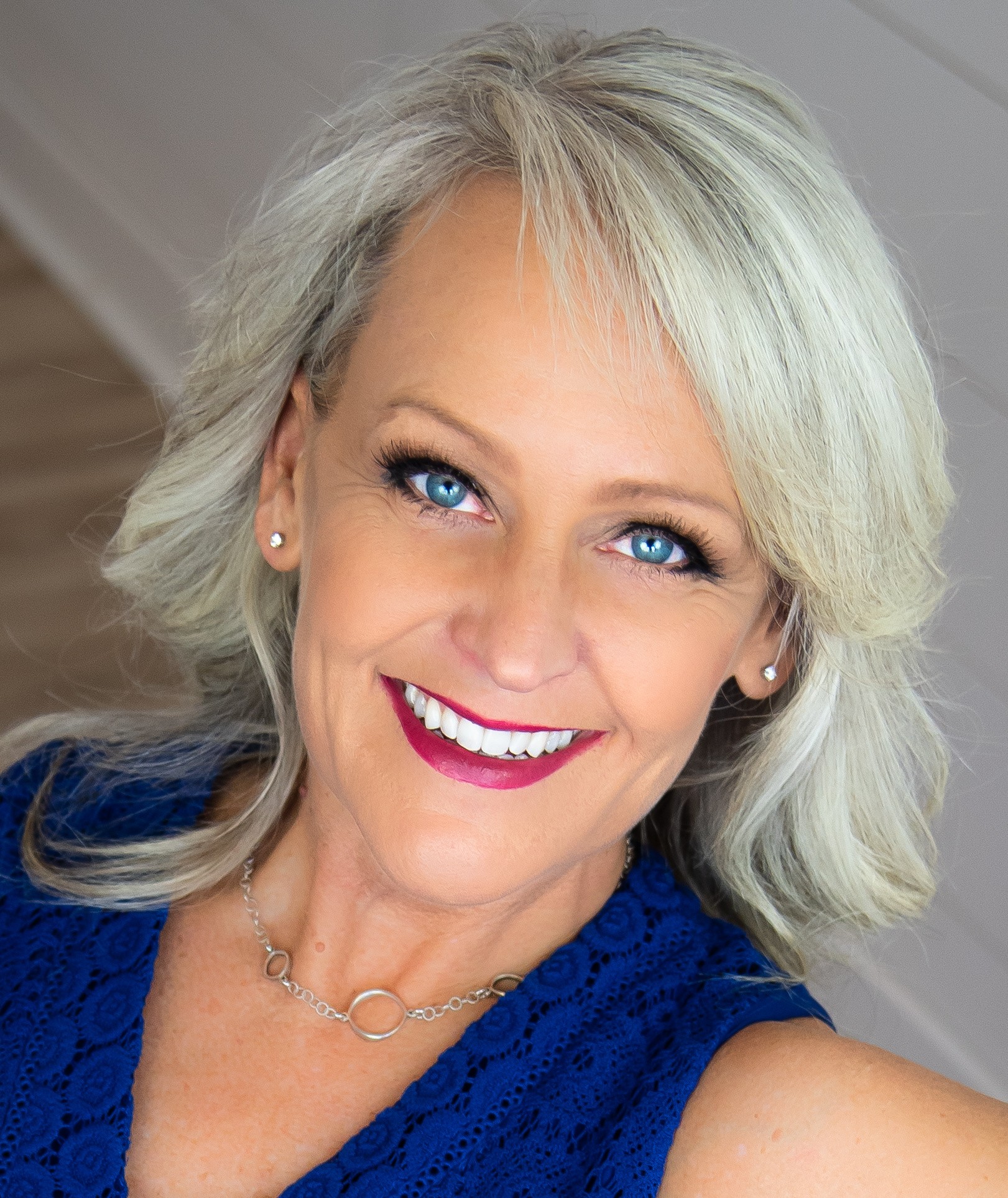 Today we'd like to introduce you to Jill Goux.
Hi Jill, we'd love for you to start by introducing yourself.
I was working at a popular downtown Minneapolis bar/restaurant in the early 90s as a cocktail waitress. One night, members of the Eagles band came in after their concert at the Target Center. I was not working in (or near) their section. I was actually on the other side of the bar when something strange happened. As I looked over to where the group was gathered, I ended up locking eyes with one of the guys in the band and we began to slowly walk toward one another. It was a pull that felt magnetic, but not in a sexual way. It was like we were being brought together by some random force.
He was the keyboard player for the Eagles and his name was Timothy Drury. When we met in the middle of the establishment, I said to him, "I'm not sure why we are standing here but I felt drawn to talk with you." And he said, "I did too. I think I'm supposed to tell you about a book to read." He went on to tell me that he had just finished reading The Celestine Prophecy and that if I wanted to call him and talk about it afterward, he'd love to discuss it with me.
He wrote the book title, his name, and phone number on a piece of paper, and after this short, and somewhat awkward meeting, we parted ways. I read the book and it changed my life. This book opened my eyes to what I always knew was there and a part of me, but I never had words to put to it. This book made me feel like I was 'coming home' and understood on a deeper level.
Fast forward to 2016. A friend of mine asked if I would be on her podcast to explain how I got on my Spiritual Path and journey as a Luminary. I shared this exact story but also added that I wish I would have been able to share with Timothy, the impact he had on my life. I wanted to thank him and let him know that he made a huge difference that night, by simply walking toward me and sharing the name of that book with me. My heart was full of gratitude and I wish I have been able to tell him how I felt.
An ex-girlfriend of Timothy's ended up stumbling on the podcast and she texted him saying in all caps, "YOU NEED TO LISTEN TO THIS PODCAST ASAP!" She didn't give any other explanation and he was worried! He didn't know what he was going to hear and thought he might have to lawyer up.
To his surprise, he heard my story and heartfelt words of gratitude as thanked him for that moment time 23 years earlier in a bar, after a show, late on a Saturday night in Minneapolis. Timothy reached out to me through several media sources to tell me he heard my podcast. He was moved to tears and felt so good about knowing that he made such an impact on someone's life with such a simple gesture.
He then shared with me that he was playing a gig in MN in a few weeks. When I asked him where he would be playing, he told me the venue and my jaw dropped! A week earlier, close friends of mine had just invited me to join them at that event in the VIP tent. To top off the synchronicities, this concert was only 2 miles from my home.
So… 23 years after that moment in time that changed the course of my life, I got to see Timothy perform and we met up after the show but for a giant hug this time. We chatted and connected on a deep level and laughed at the beautiful synchronicities life provides us when we truly listen.
Meeting Timothy and reading that book, was the moment I stepped onto my spiritual path and journey, and that's how I got here today as a transformational coach, energy practitioner, master dowser, channel and Spiritual teacher. I learned a variety of healing modalities to expand my energetic toolbox over the past 27 years so I too, could impact others and help them on their own personal journey in life.
I still have that piece of paper that Timothy gave me that night. It's a reminder to me of how people can impact others, even if it's only for a brief moment in time. I obviously never called him after reading the book, but I kept that piece of paper he gave me as a bookmarker and I found it years later neatly tucked away inside the pages.
His ex-girlfriend (who found the podcast), became his wife, and all three of us have had dinner together to laugh, celebrate and reminisce over the profound part we all played on this interesting journey of my awakening. We continue to stay in touch and have remained good friends ever since.
I share my story to remind us that we ALL positively impact others during our lifetime, whether we know it or not. It can happen in ways we may never know or fully understand. Trust that a small act of kindness, a gesture, a hug, or a suggestion to read a book can make a difference in someone's life. Small acts can lead to great things. Trust it and keep shining your light with those around you. You never know how impactful you may be to someone else.
Alright, so let's dig a little deeper into the story – has it been an easy path overall and if not, what were the challenges you've had to overcome?
If you're living life, it's never a smooth ride. Life is all about the highs, the lows, the ups, and the downs. Challenges and difficult times give us the opportunity to learn and grow. It also gives us a place to practice navigating through life with more wisdom and understanding the more we experience it. Of course, sometimes we don't learn the lessons and those challenges repeat, but it's a necessary part of being human. Don't you think?
My challenges have been 'peppered' throughout my journey. From trying to raise two daughters and work from home to managing a business when it's super busy to figure out how to shift my business online after 2020 took it 'off the map'.
One of my bigger challenges came to me in 2017. I was in Costa Rica on a spiritual retreat for myself. There were 44 people from all over the world who attend this magical event. On the 4th night, I had a profound experience for 1.5 hours in the middle of the night. I was outside on my deck when an electric blue angel appeared before me and floated in a figure 8 around a giant palm leaf.
It's not my gift to energetically 'see things' like this with my eye open, so I knew this was not my imagination. I was instructed to hold out my hands. When I did, my right hand received a hot swirling energetic activation and my left hand a cool drop of water activation. I placed my hands at my heart and immediately felt calm and centered with an energy that is hard to explain. I was instructed to walk to the infinity pool and 'get in'. As I floated naked in the pool at 4:50 AM, I felt an initiation happen. Tears flowed from my eyes. It was beautiful and it was game-changing. As the sun began to come up, I headed back to my cabin to journal about my transformational experience.
A few weeks after returning home from this amazing retreat, I was lying in bed getting ready to fall asleep. Out of nowhere, I began to speak different languages. It lasted for about 20 minutes and 5 different dialects came through. My phone was just out of reach so I was unable to grab it and record it. As I lay in bed and these light languages came through me, I found myself feeling more and more confused and irritated. I remember thinking, "If I'm supposed to channel, I want to be able to speak in English so people can at least understand what I'm saying."
I felt a little crazy and I wasn't happy that this was happening to me. The languages/beings kept coming forth and I felt more and more resistance showing up. I eventually reached out to several mentors of mine for guidance and they all essentially said the same thing. "You are meant to channel light languages to help others expand, evolve, and remember who they are."
I continued to work on myself and with these Ancient and Galactic beings that would come through me at random times of the day. They began to teach me that the reason for the different languages was to bypass our thinking brain. Our ego and mind always want to know, understand and label experiences that we have. The light Languages were here to teach us and deliver an activation on a cellular, soul, and DNA level without attachments from the mind.
They explained that it's like listening to music. Just allow the frequency, tone, and vibration to come to you. Feel it and receive it. You don't need to figure anything out. The entire process actually helps us practice receiving without judgment and having our ego get in the way.
It took me years to be able to share this channeled work with others. My challenge was to get over myself and my initial thoughts and views about channeling in this way, which I lovingly referred to as 'Crazytown'. This challenge helped me grow as an energy practitioner and spiritual teacher in a big way. I had to work with and understand my own ego involvement before I could share it (without fear or judgment) with others.
I am now grateful for this gift and I'm open to sharing it with those who are ready to experience it for themselves. I have even gone on to doing large group activations. This challenge turned into a powerful teaching that gave me the opportunity to help others learn the same thing through these channeled light languages.
When COVID hit in 2020, my business was annihilated. I have been slowly transitioning my 100% in-person business to an online business. It's still a work in progress.
People don't like change but it definitely makes it more possible for me to reach more people across the US and the world
Appreciate you sharing that. What else should we know about what you do?
I'm Jill Goux, the Energy Renovator. I am a transformational coach, energy practitioner, channel, master dowser, and spiritual teacher. I started my business in 1995 and I'm passionate about helping people understand, manage and shift the energy in their environment, body, mind, and spirit to create a beautiful and magical life.
I myself, am a 'raging empath' and I tend to attract others who are struggling with their sensitivities to the world around them. I have classes and courses specifically geared toward helping empaths navigate life with more ease, grace, and flow.
I believe that there is more than one way to connect with people and offering a variety of services has always been important to me. We all learn and grow in different ways and I am proud to provide well-rounded opportunities for people to work with me to expand their light and evolve consciously.
Believe it or not, I have been teaching dance since 1986 and it remains an important part of my life to this day. JADE (which stands for Joyfully Active Dance Experience) came to me as a 'download' in 2015. It's a conscious dance & movement class that blends the 4 elements of earth, air, fire, and water into an uplifting and heartfelt experience.
I also dowse homes and businesses for environmental disturbances, facilitate moon meditations and host year-long women's group coaching circle that reach people from across the U.S.
One of my big passions that truly 'fires me up' is hosting retreats that transform and change lives. From Naples Florida to Sedona, and Mount Shasta to Tuscany Italy, I enjoy gathering people together for these life-altering events.
Are you interested in learning more? Go to my website at www.JillGoux.com
We'd love to hear about how you think about risk taking?
I feel like my entire 27 years in business were all about risk-taking. I was doing work that was not considered 'normal' or even 'real' in some people's eyes. I worked for myself and by myself for decades as an energy practitioner and kept moving along through all of the obstacles and roadblocks that came my way.
As I mentioned before, I felt I took a risk coming forward to offer Light Langauge Activations to the public. It was scary and I was full of uncertainty, but it all worked out and I became a better person and practitioner because of what I learned from it.
I think taking risks 'stretches our edges' and it's a necessary part of growing and becoming stronger and more resilient. If the risks you take to end up not working out, there too, lies a lesson to learn. Getting up after we fall, strengthens our resolve and we become better human because of it.
Take risks and live your life without regret. You'll be so happy you did.
Contact Info: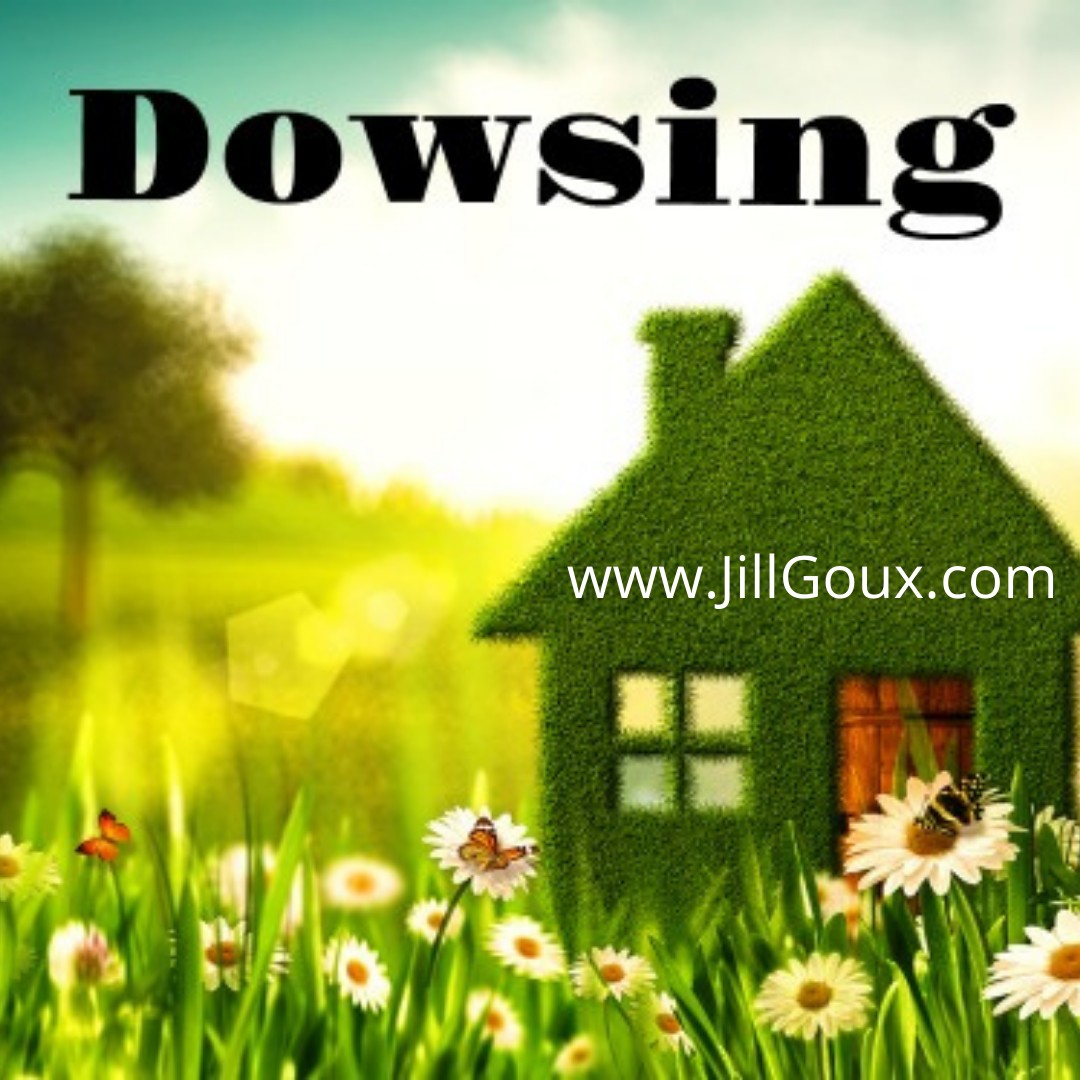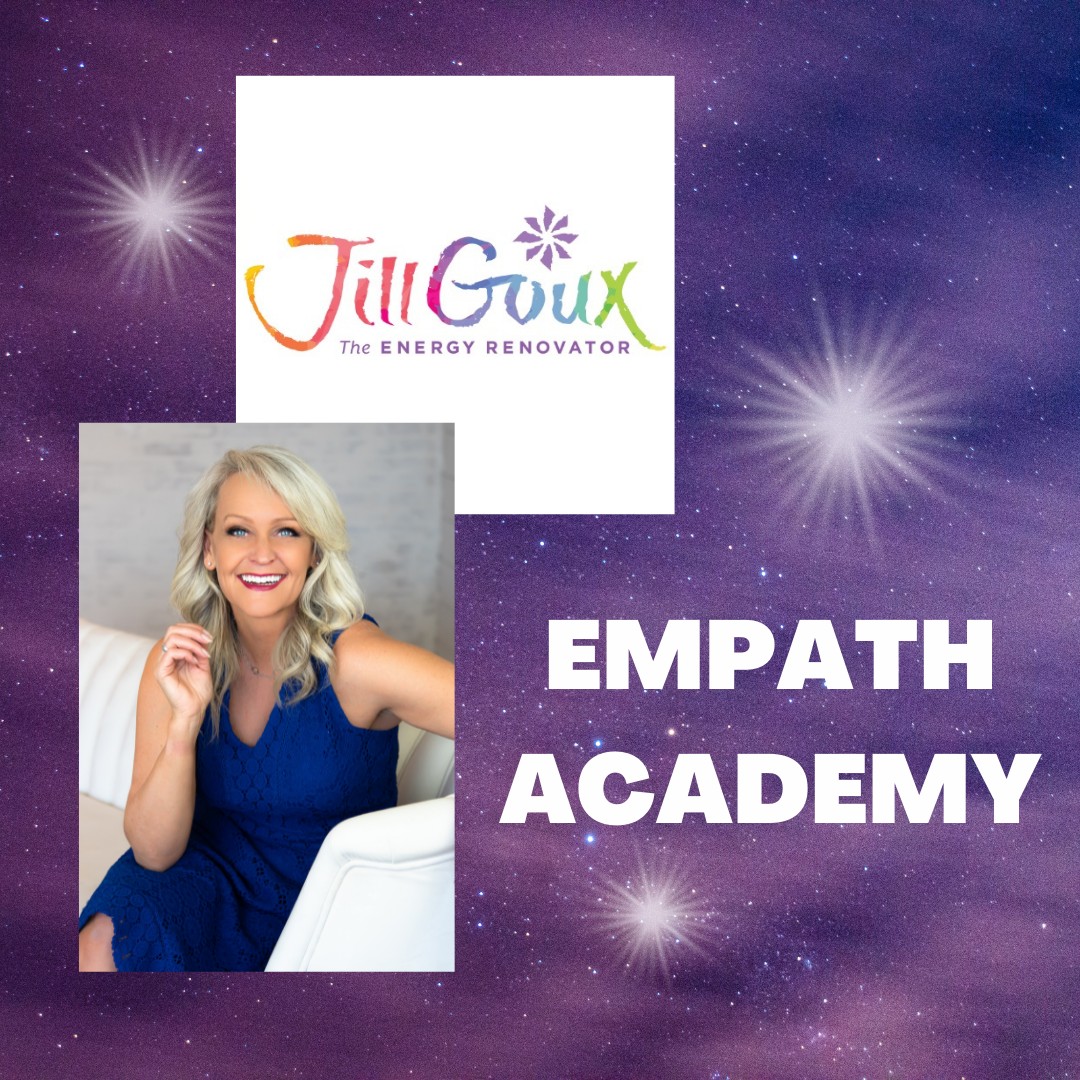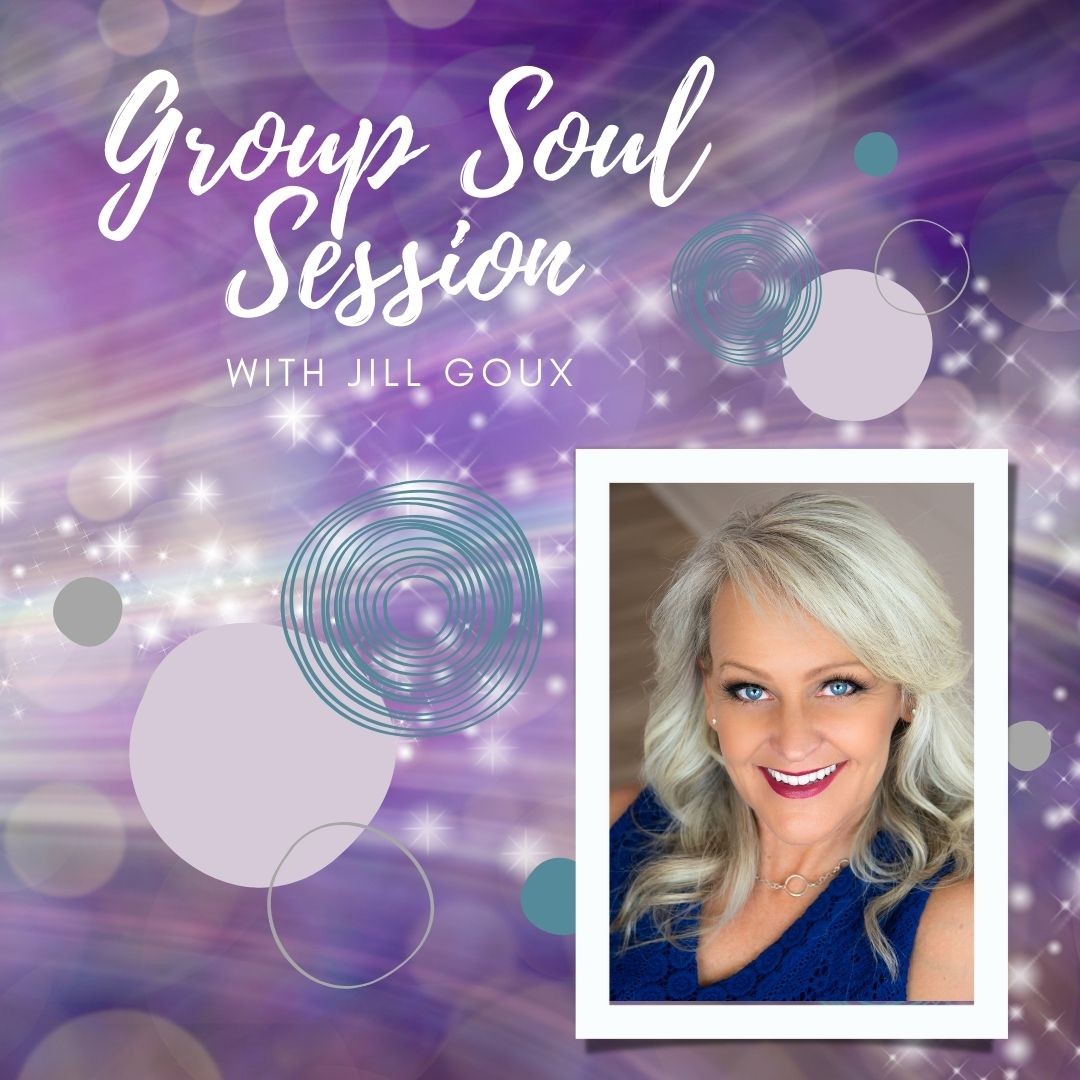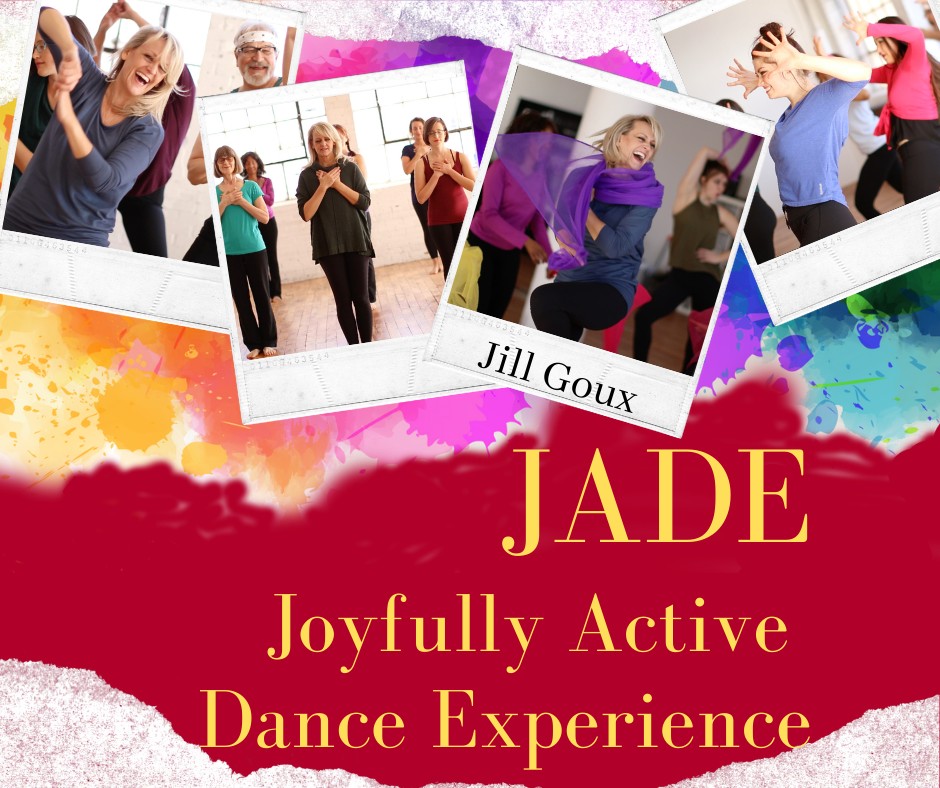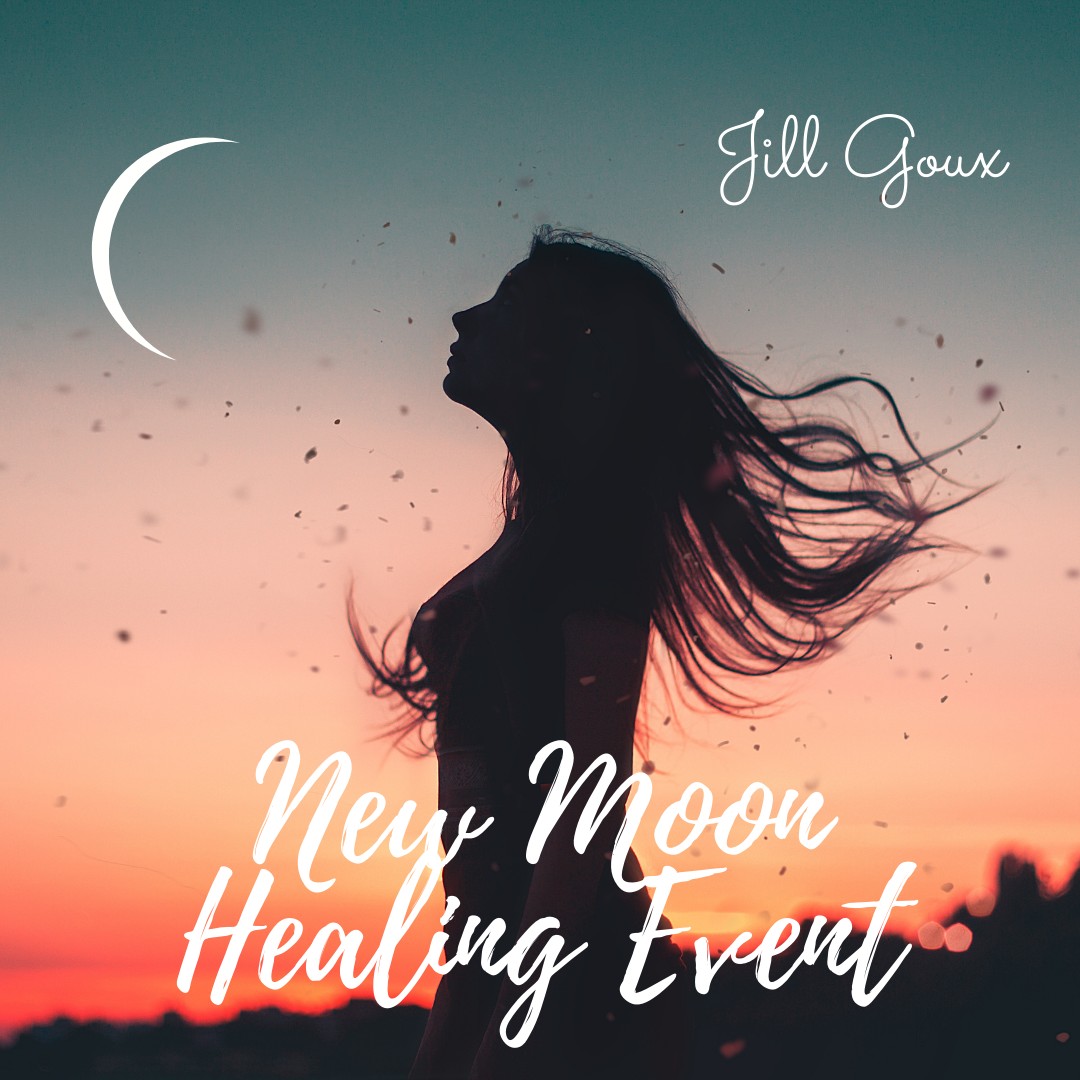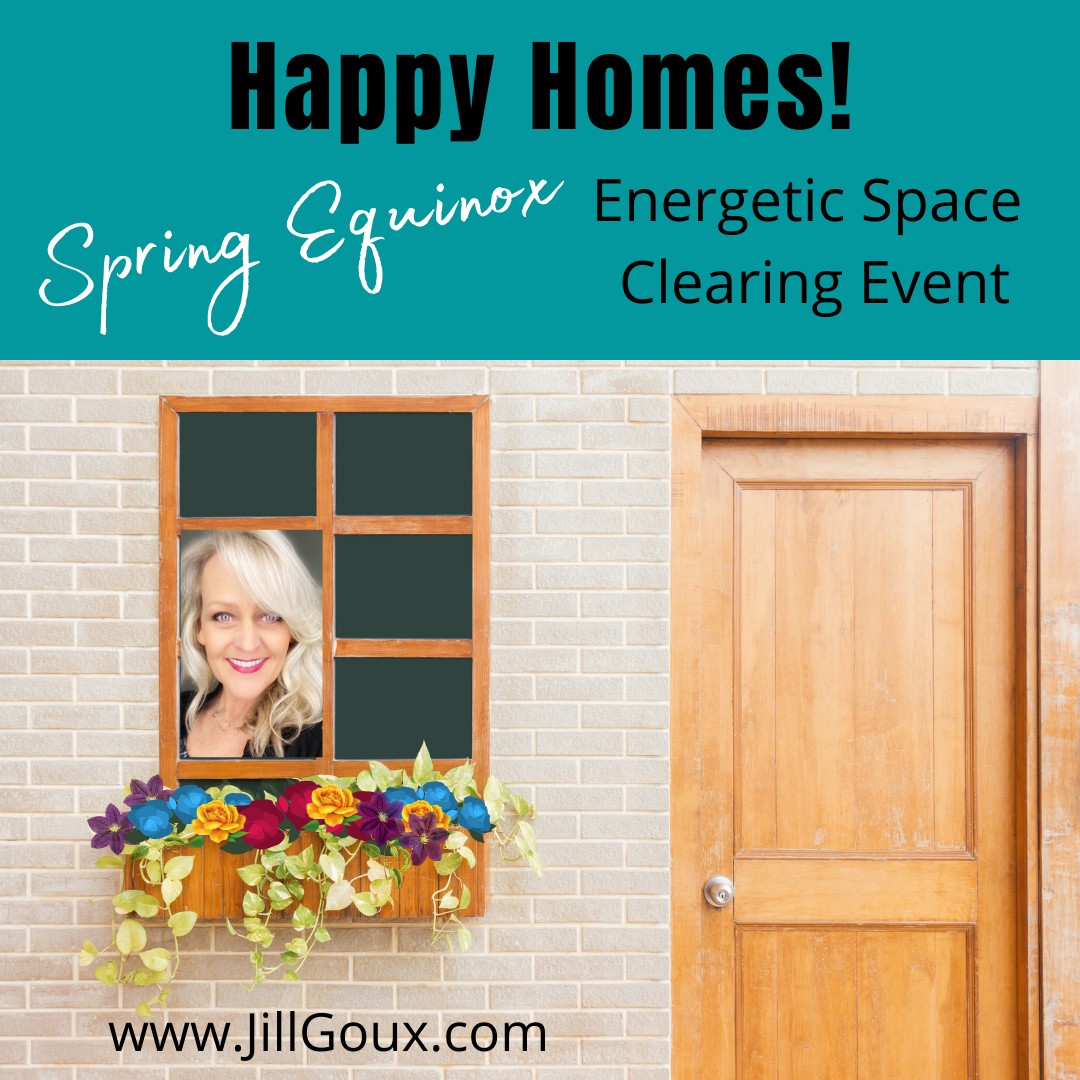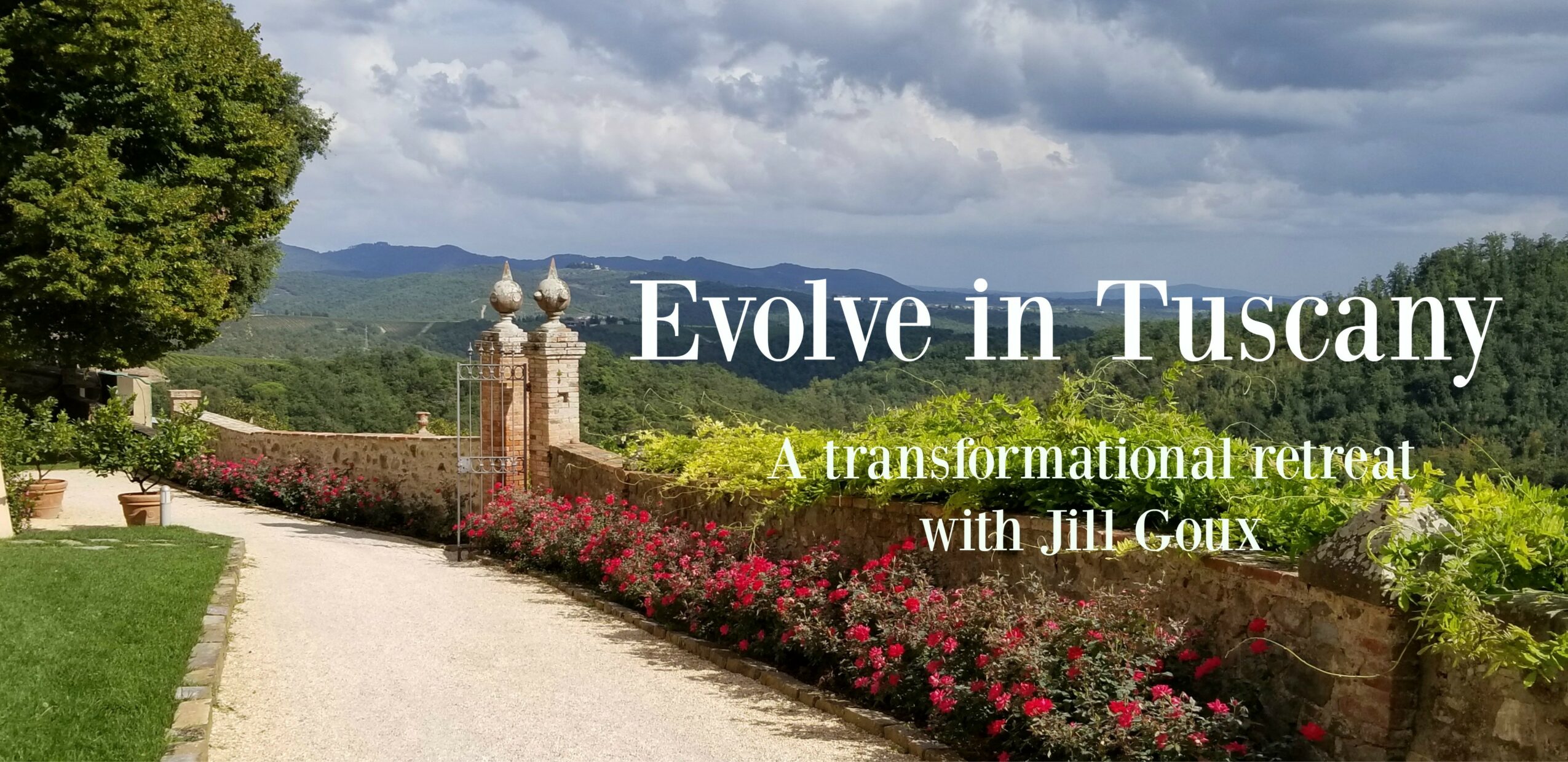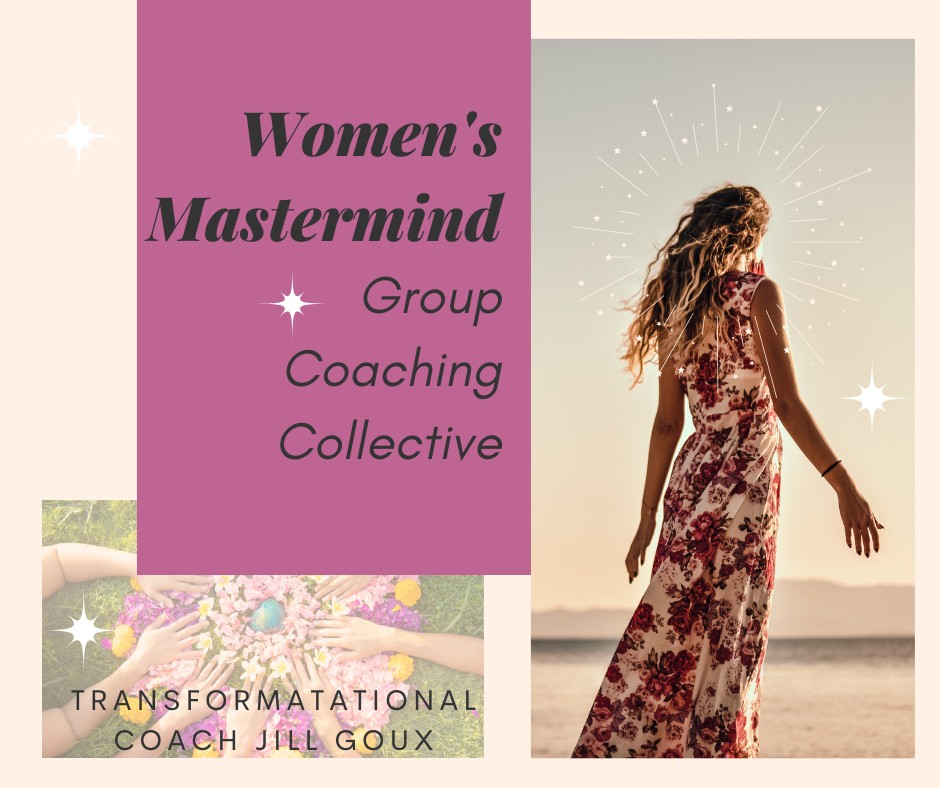 Image Credits
Kim Stewart
Kristine Mavroulis
Suggest a Story:
 VoyageMinnesota is built on recommendations from the community; it's how we uncover hidden gems, so if you or someone you know deserves recognition please let us know 
here.