Today we'd like to introduce you to Inga From.
Hi Inga, thanks for sharing your story with us. To start, maybe you can tell our readers some of your backstory.
Have you ever seen a dog with its head sticking out of a car window? The joy, freedom, adventure on that dogs face says it all. Looking at that dog in that moment, always makes me smile, no matter what my mood. It's a reminder to be ever-present moment. To know that life is short and to know who you are and what you came to this world to do. Dogs are my life's work and my passion! Making their lives better is what I'm here to do. I'm Inga From from Richfield, MN and I'm a professional dog behavior consultant and trainer.
As far back as I can remember, I always had a dog in my life. They were just part of my family. Where we went the dog came too. As I started to move through life, the big question most young people get is, what do you want to be when you grow up? I always find that question silly. Because it never takes into account who you are as a person. I wanted to find out who I was, to be able to know what I would do, as far as a career path. Because for me, work was not only about supporting you financially, but applying who you are into your work is a different story. It's a life path. I was only to figure the latter part out later in life.
In junior high, I was introduced to dog training through my local 4H. I learned how to show dogs and trainer them as well. At this time, training was harsh and about control. The dog was to listen to you and what you wanted and if they did not want to, they were punished. It was the only way that was taught. I always questioned it, but I was young and was still learning about the ways of the world.
I went to college for law enforcement and got my BA. I wanted to be a conservation officer. And so, I did. Worked as a game warden in Texas for a bit. Came back to Minnesota and I asked myself, who am I, where do I want to go. Which leads me back to the dogs. I honestly think life will always bring me back to them. Along the way, I worked with dogs in several capacities. I worked at the local city pound, which was also a vet clinic. This was in college, and I learned the harsh truth of where dogs go when no one wants them. Each week, the dogs I took care of either got adopted, which was rare, or they were euthanized. So many wonderful, friendly dogs were put down because no one knew they were there or wanted them. This was back before dog rescues were as big as they are now. I'm not sure how I made it though five years in that setting. After this, I worked at a police department part time and part time I took a job as a dog trainer because of course, that makes me happy. I learned a new way to train dogs. This way was so much different then what I learned in the past. Using clicker training, positive reinforcement. Teaching the dog what you want and rewarding them for that. Wow!! This was it. I was hooked. The dogs loved this kind of training and so did I. No more forced control. More of a relationship built on trust, choice, love, and a whole lot of treats.
The animal shelter phase. Once I realized that dogs are what always makes me smile, I knew I had to make this my life's work. I was hired on at a local animal shelter and was mentored by a woman who taught me all about not only how to teach people how to train their dogs but about the behavior of dogs. How they talked. And yes, they sure do talk. And how to help these homeless dogs get homes and stay in their homes. For five years, I was the behavior and training coordinator at this large south metro animal shelter. This was a dream job! But it also had its challenges. Emotions run high when dogs are  always at risk of being put down. I learned to help the ones I could and to focus on them and to not get distracted in the fact that sometimes you cannot help them all. Boundaries, morals, proper communication were tested. By the time I left, only because the shelter closed its doors for good. I went down with that ship. Always promising to those last dogs in the shelter that this would not be the end of my road with helping them. The shelter closing was devastating to everyone including me. I learned so much from my time at the shelter. How to teach, how non-profits work, how to be a leader, good communication, the work/home life balance and most importantly how to help homeless dogs. I ended up with a national award for my work with shelter dogs. At the shelter, we had a unique program, which I oversaw that was ahead of its time. Enrichment and training for dogs in shelters. By the time the shelter closed, I had up to 30 volunteers training and giving the dogs daily enrichment to help them during and after their stay. We played them calming music in the kennels, they had daily training sessions they were walked five times a day. This was not the typical shelter, and it was rare. The harder to adopt dogs were taught to be more adaptable and given resources to stay in their homes once adopted. I also launched a new program from the ASPCA called meet your match. This helped potential adopters find the right dog for them and their lifestyles based on a matching system.
On to the detection/scent dog world. Drug dogs, bomb dogs and gun dogs. A new area of dog training to explore. When most Americans think of dog training, they likely would not think of India. But that's exactly where I went. I was offered a chance to study street dogs and detection dogs in India. I took a course run by a British animal behaviorist and trainer a few hours from Puna, India. For 21 days it was all about dogs all day, every day. We learned some tracking dog skills, detection/scent dog skills and lots about dog behavior. Working trained bomb dogs, think a working bred dog on energy drinks. I was about to get a run for my money. Handling these dogs would test all I learned but, in the end, it was the street dogs that taught me the most. After the course, I was able to learn so much from watching the street dogs. These dogs are sometimes owned and sometimes not would run free on the streets of town. I observed their behavior in India and Nepal. I had studied abroad in southern Africa for wildlife management and eco-tourism and tent camped for a straight month in the bush. Yes, the big game animals are amazing. But, street dogs, they were fascinating to me.
You can also add being a narcotics' dog handler to my mix of jobs in the above timeline.
Next up, gun dogs. I pioneered positive reinforcement training into the gun dog world. I took all that I knew from my past and learned how to train hunting dogs on an alternative system. The current gun dog training is all based in tradition and uses 95% of the time shock collars in their training system. I thought why cannot we use positive reinforcement to do this. I learned and then offered the other 5%. This was new and with any change, it was seen as cannot be done. I like challenges and I love dogs and I wanted to offer something new where dogs did not have to be shocked to train them. An alternative to the current system: I learned that you cannot create a new system and plug it into the old. Many folks could not figure that out and that's why they thought it would fail. Nothing that makes life better for dogs is a fail. I traveled the country to teach, and public speaking about this new alternative and how you could do it. Pioneering is so much fun. Once I got that under my belt, I wanted to also offer new and exciting training classes. I put classes together and taught antler shed dog and forage and field dog classes. This was teaching the dogs to do a task out in the woods and fields or even on a walk. Bring me a shed antler that had fallen off a deer or find me a morel mushroom and show it to me. Both were new concepts to teach and I'm all about new opportunities.
And finally, onto the holistic path with dogs. Understanding that dogs are sentient beings with their own thoughts and feelings. I think they experience trauma and other feelings like we do. Holistic meaning considering the body, mind and soul of the dog. Integrating that into training and living with dogs. Giving dogs choice in how they move in the world and with us. Understanding who they might be as an individual dog.
I never thought that dogs would somehow be my main career, but I would not have it any other way.
Can you talk to us a bit about the challenges and lessons you've learned along the way. Looking back would you say it's been easy or smooth in retrospect?
Going against the grain is always hard. No risk, no reward. It has not always been a smooth road and there were lots of challenges along the way. That's life. Go and live it fully. Time waits for no one.
Great, so let's talk business. Can you tell our readers more about what you do and what you think sets you apart from others?
Hippie Dog offers holistic behavior and training solutions.
We offer private behavior and training sessions at our clinic location in Richfield, MN. We also offer group training classes. Puppy play, and a dog trainer mentorship program. Learning how to be a dog trainer.
We offer a unique approach to training: taking into account body, mind and soul. Looking at your dog as an individual.
A Hippie Dog is a happy dog!
Positive Gun Dogs of Minnesota: offering reward based training for field and gun dogs.
Public speaking and teaching nationwide.
Forage & Field Dog (Morel hunting with your dog) and Antler Shed dog classes.
I'm a certified dog behavior consultant and a certified professional dog trainer (both skills and knowledge assessed). I'm one of only two internationally certified dog behavior consultants in the state. (IAABC)
I'm currently on the board of directors for the APDT (Association of Professional Dog Trainers).
Contact Info: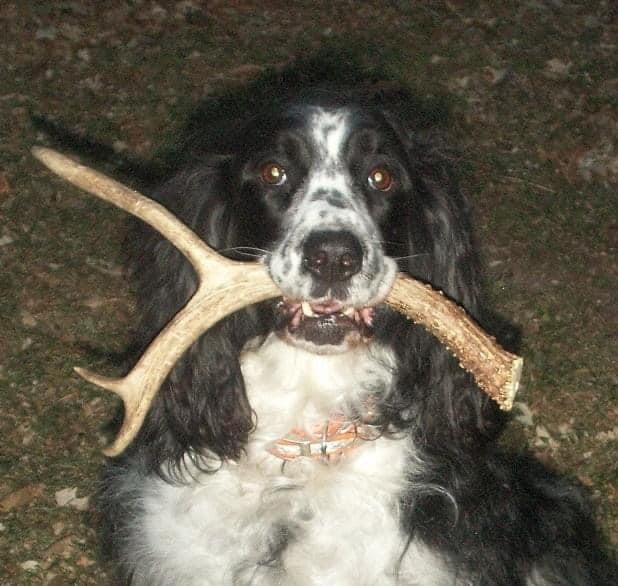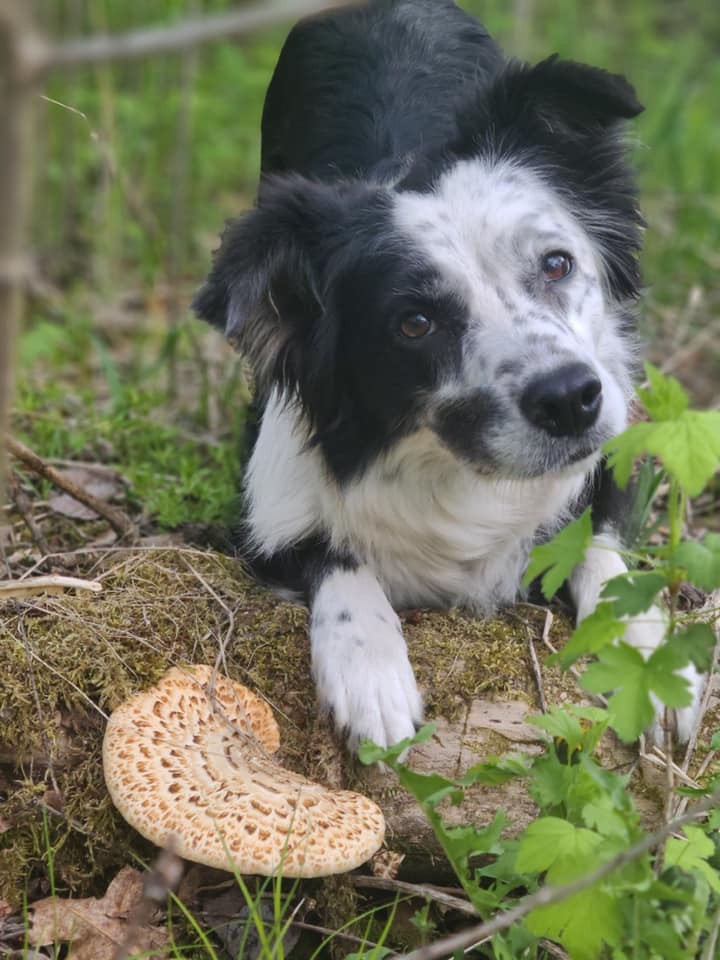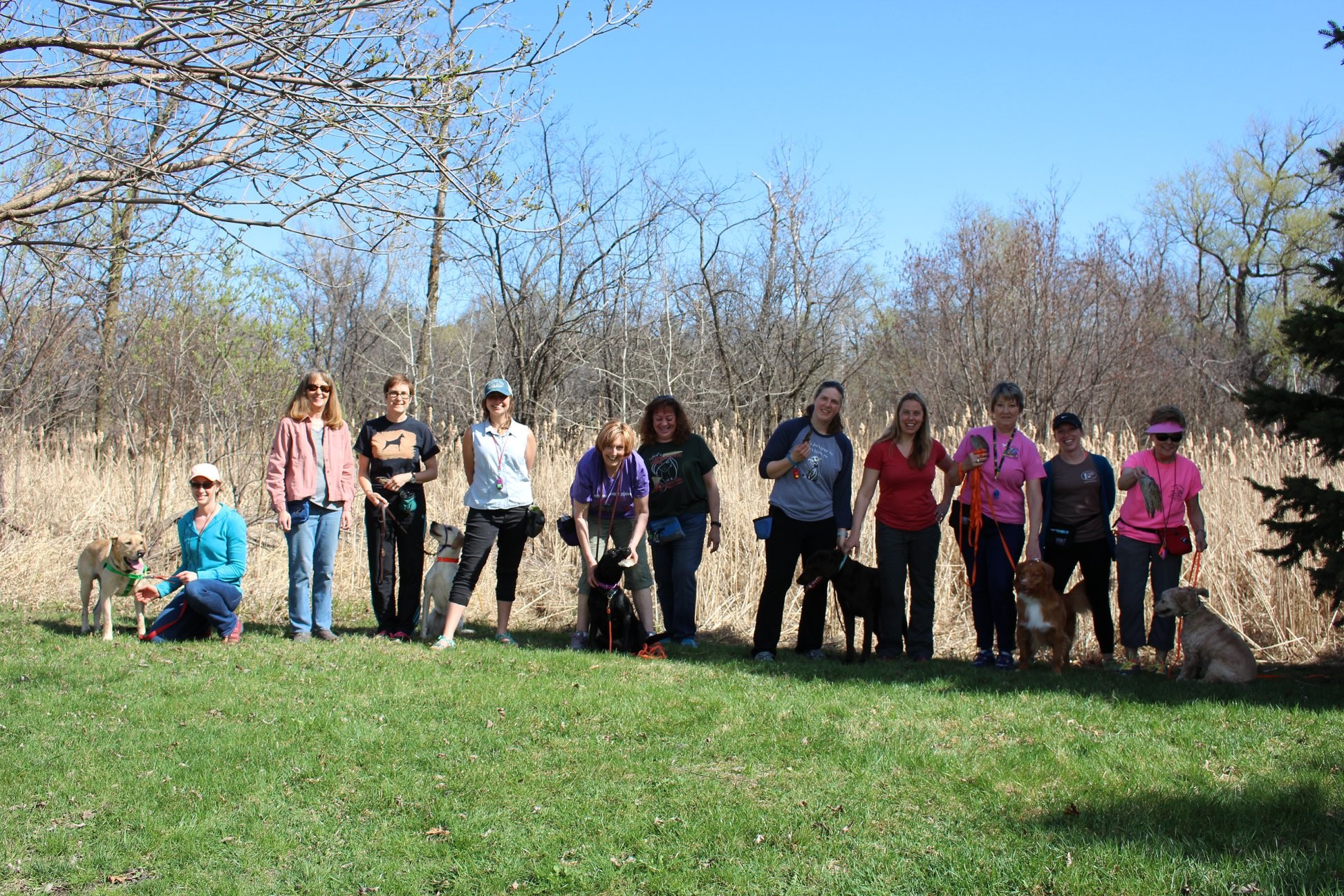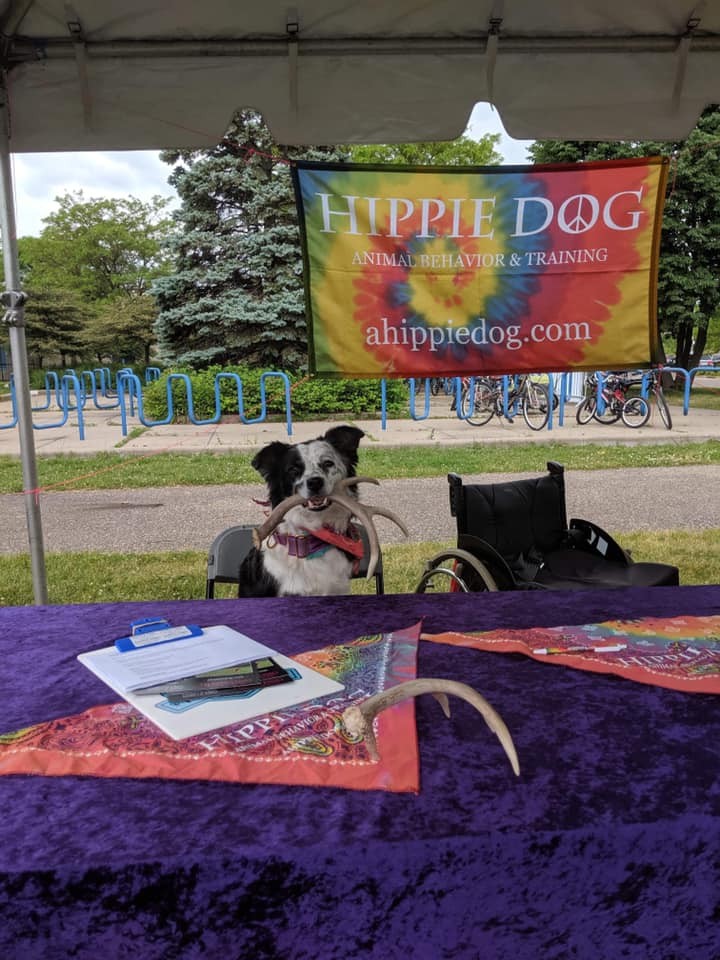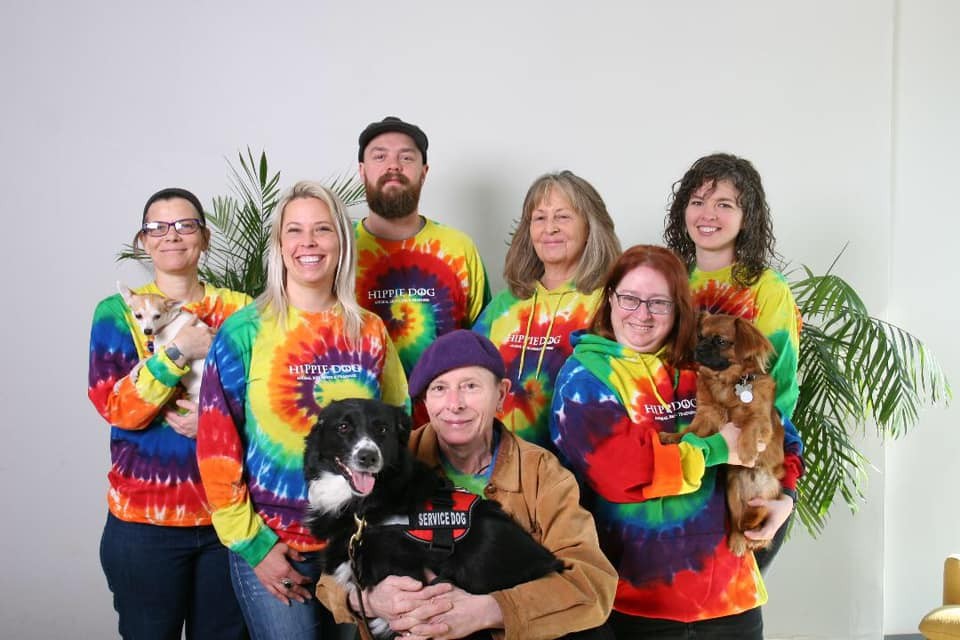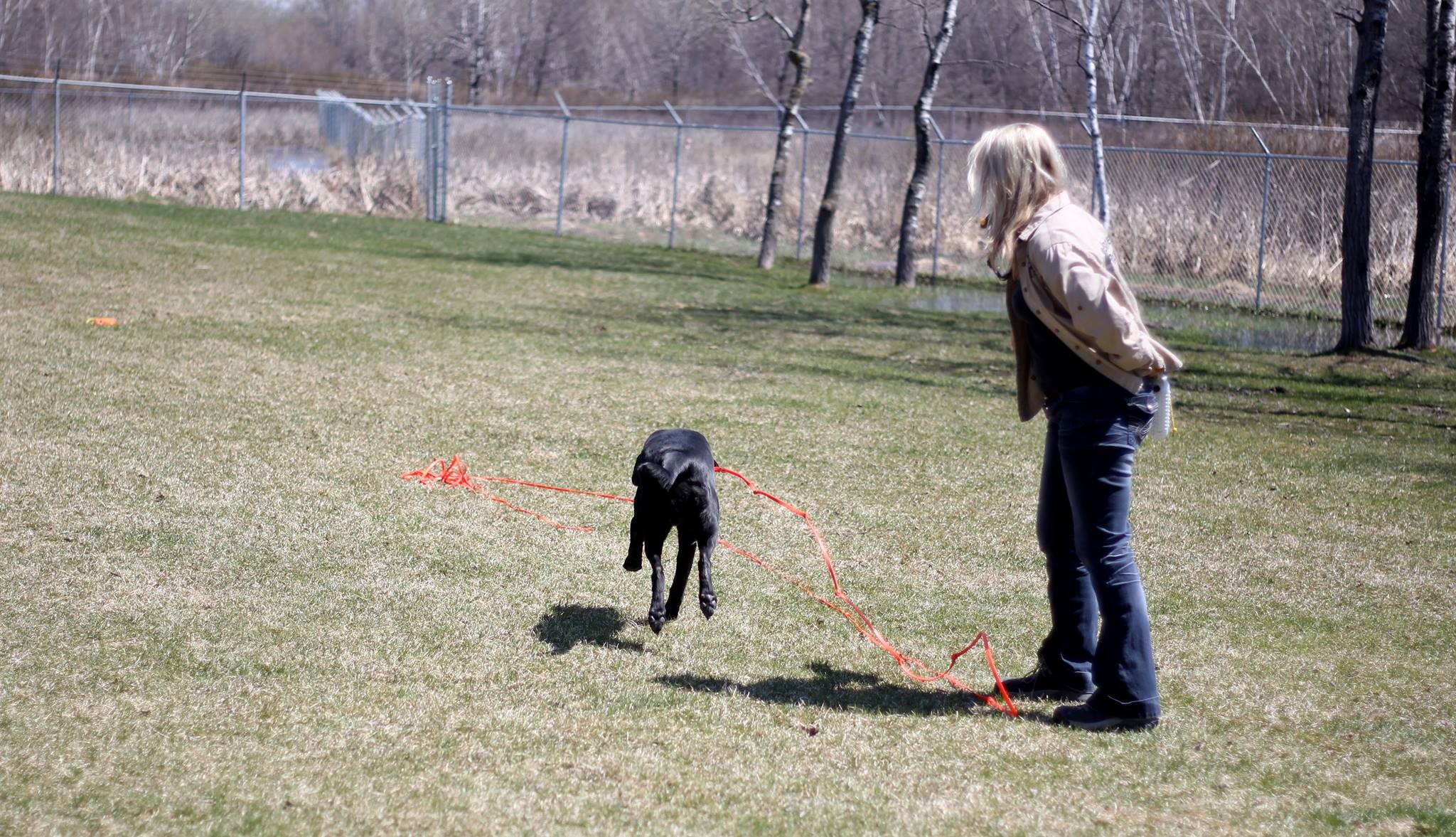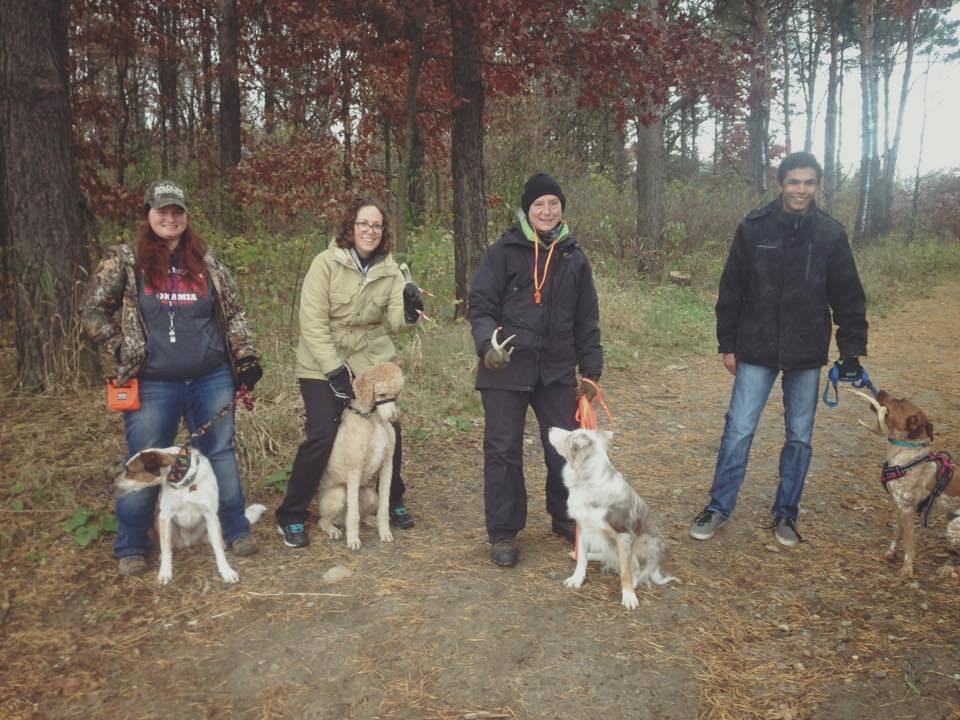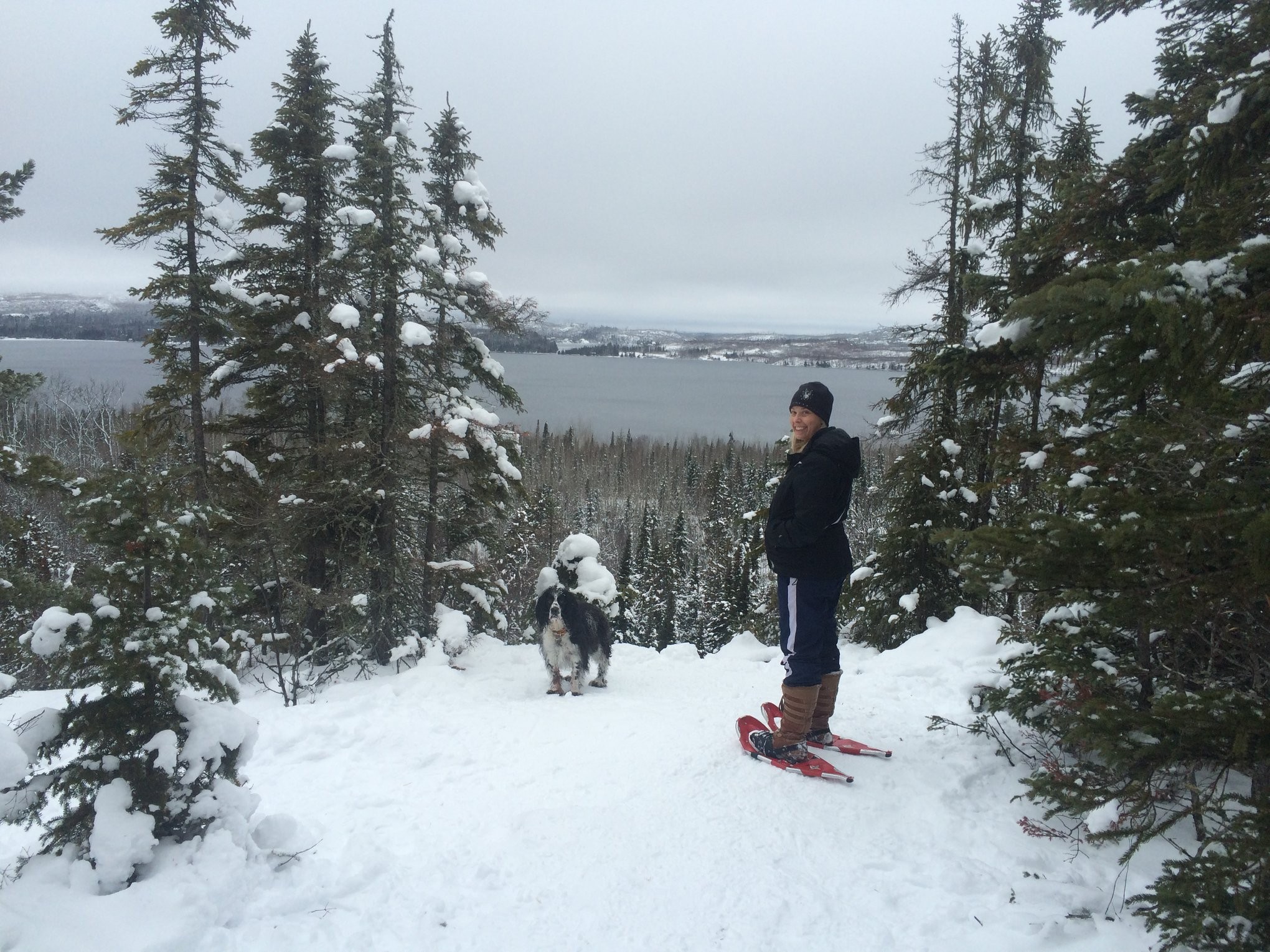 Suggest a Story:
 VoyageMinnesota is built on recommendations from the community; it's how we uncover hidden gems, so if you or someone you know deserves recognition please let us know 
here.