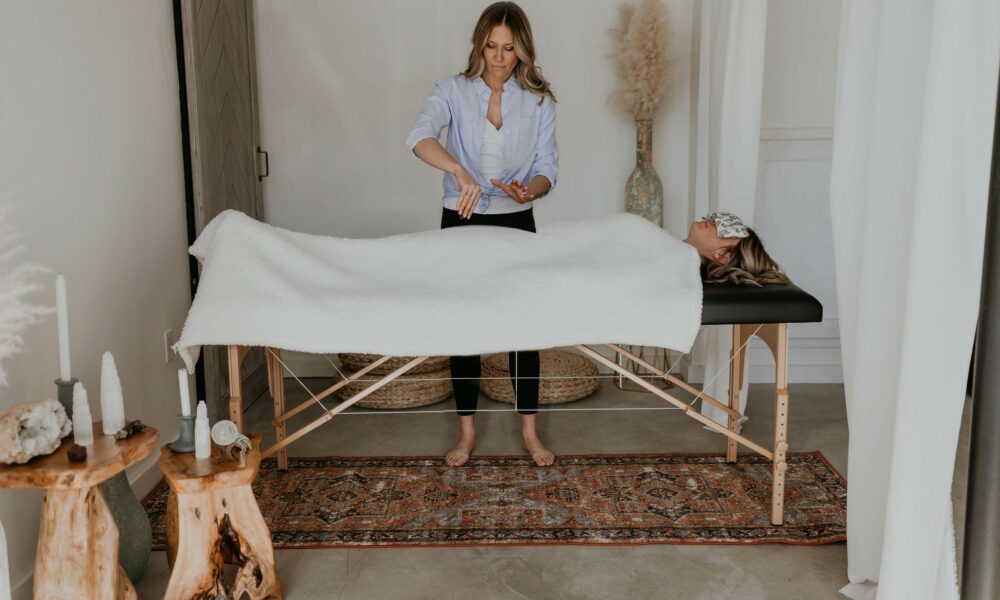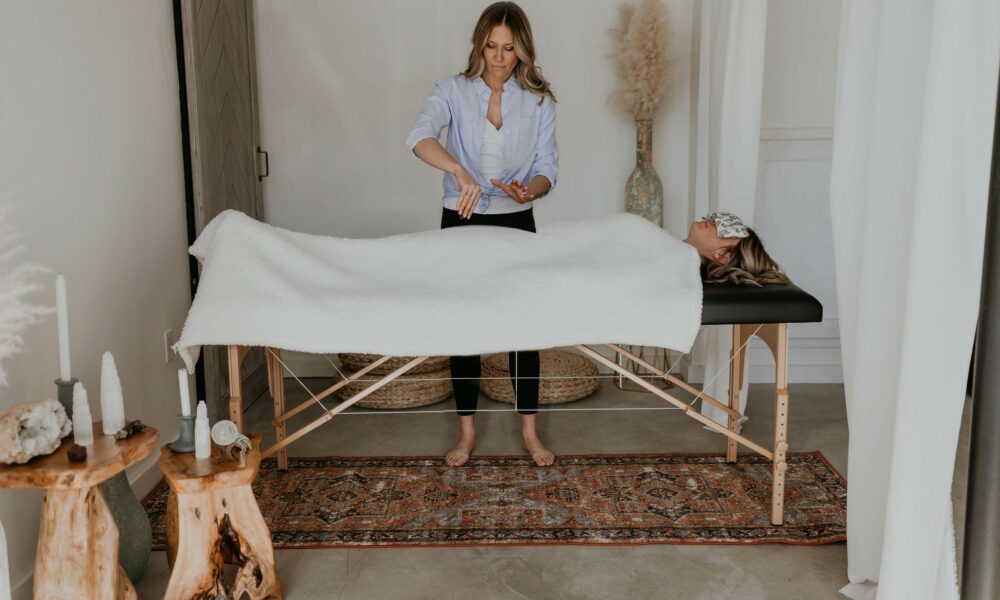 Today we'd like to introduce you to Marissa Charland.
Hi Marissa, thanks for joining us today. We'd love for you to start by introducing yourself.
I am Marissa; creator of Firewater & Light and Energy Healing by Marissa, LLC.  I was born & raised in east central MN (a teeny tiny little farm town). After graduation, I moved away for college and eventually landed with my family in Osceola, WI, with my office in Stillwater, MN. After working almost 20 years in the veterinary and animal health industry, I took a massive leap and began pursuing my deepest passion in guiding people who desire internal freedom and healing.  I love playing in nature, gardening, reading, writing, fishing, hunting, spending time with my husband and kids and animals, sleeping, and watching my kids do things that set their souls on fire- i.e., hockey, volleyball, football, track, and also fishing and hunting).
My journey into the healing arts began at a very young age, but I did not learn that "healing" actually had a language and a heartbeat until I met my mentor in 2012. I found a class listed in our community education booklet called "Intuition" and was at a point in my life where I thankfully recognized how much I was lacking enrichment for myself. I signed up for it, met my mentor (Annette Bruchu, who was teaching the course), and haven't left her side since. From that point, my perspective, growth, training, and thirst for expansion took like wildfire. In addition to conducting energy healing sessions with my clients and pursuing all sorts of training in the healing arts, I returned to school and in late 2020 I earned my master's in developmental psychology.
As a professional in healing arts and mentoring, I create a safe, protected space for my clients to explore and reclaim their purest expression of Self. I hold the mirror and hold them while we move through the fires together. We access, acknowledge, and embrace the shadows and the light and everything in between. We take risks, soar and burn stories to the ground that no longer need to be carried. I have been incredibly fortunate to have witnessed so many miracles and to have held and walked beside the bravest of brave and call this my career.
Alright, so let's dig a little deeper into the story – has it been an easy path overall, and if not, what were the challenges you've had to overcome?
I cannot help but chuckle every time I receive this question, and the answer is, "Hell no."
My path involves an array of adversities and mistakes, which has provided me with immense and intense experience and wisdom. More to come, I'm sure.  I understand what it feels like to be completely lost and defeated, paralyzed with fear, swallowed whole by loneliness, and to be full of rage and anxiety, and denial.  I can comprehend when someone shares these feelings. Dramatic and dark, I know, but holy cannoli, if I can move through it, anyone can should they choose to. The raw truth is that everything that I have ever deeply desired has been on the other side of rock bottom.
What do they say about how diamonds and precious gems are formed? Under the most intense pressure and not overnight. Having moved through all these fires continues to refine and shape me into the multi-faceted fire-loving female I am today.  There is something incredibly raw and powerful in the ash, in the reclamation of Self.  These challenges have also built foundations of resiliency, trust, and love within that which allow me to witness and move through fires as they arise today in ways I never imagined I could.  Also to note, the fires never stop; you just get stronger and know how to play the puck better and stay ahead of the flames.
As you know, we're big fans of you and your work. For our readers who might not be as familiar, what can you tell them about what you do?
Thank you. I conduct energy healing work and operate as the catalyst and conduit in my clients' healing journeys- creating and holding the delicate, sacred space for them to heal, flow, and ignite. My specialty and what I am most known for is my Ember Genesis Energy Healing sessions- they are a customized blend of Eastern practices such as Reiki, Chakra Balancing, Tibetan Pulsing, breath-work, and intuitive Guidance. These sessions create deep replenishment and understanding of Self, are transformative and healing, and help bring clarity to the surface.  Some clients come in for a general reset to clear their energy, and some arrive with deeper energies to work through- i.e., dis-ease, residual trauma, severe emotional challenges, etc. Clients also reach out quite a bit for intuitive verbal guidance and mentoring.
Everyone experiences trauma-holding patterns in their energy fields and/or bodies at some point. I honor that.  Have you ever gotten knots in your neck or stomach, or thrown out your hip or back repeatedly…even when you're in great shape? Or, news of something disturbing that you just can't shake? Or, catch yourself signing up for the same type of romantic partners or friendships that result in major crashes and burns?  Or, find yourself exhausted all the time with no relief or answers in sight.  Yeah, THAT.  That's your energy screaming for attention and a healthy outlet.  The magic is in choosing to acknowledge it, understanding your role in it, and heal it so that the cycle can be released and room can be made for the good stuff to land.
You are safe here- safe to explore your thoughts, patterns, and emotions and to be witnessed and respected. Each session is so unique for each person each time and you will begin to learn to trust yourself again.
What are you most proud of and what sets you apart from others?
I am most proud that I chose to do the inner work for myself, and continue doing the inner work and investing in myself and training at a high level. Doing so has expanded my capacity to help others recognize their self-worth, heal and grow. In short, I walk what I talk, and take responsibility for my energy. Taking sheer chaos and pain and transmuting it into energy one can use for the greater good is incredibly fulfilling- including my own. I LOVE watching people reset, bloom, and go on to kick a** and take names in their own true, signature way. Nothing beats that.
The style of my sessions has developed over time, and I have been fortunate to have helped hundreds of people excavate, reveal, and live in their own beautiful truths. Integrity, authenticity, and freedom are three of my core pillars.  In this space, I attract others who are ready to roll up their sleeves and who want to, and who know they're worth it.
Can you talk to us about how you think about risk?
Absolutely. I believe we are not meant to morph into robust house cats.  Getting too comfortable in relying on someone or something else to fill out food bowls, or scoop out our litter boxes is rarely an ingredient for true growth and healing.  A little discomfort is always humbling and good for the soul. I worked hard to achieve a posh career in the veterinary pharmaceutical industry and remained in this role for several years. My teams were outstanding. I was very good at my job. I made loads of money and had a ton of freedom, but I was dying a slow death internally. I needed…something more. I had no idea what direction to move toward, or how, but that's the majority of any battle, isn't it? To try and not focus on the "how."  I had to get over myself, get out of my own way, and trust. I quit my corporate job and began doing my Energy Healing work full time. I also began sub-contracting for an equine therapy center in WI, working closely with some pretty stellar county social workers, therapists, and CPS, to help children, teens, and adults recover from all levels of trauma, abuse, and addictions.  Total 180.
Even while I was on trips for corporate veterinary meetings, training, etc., colleagues caught on to my healing work and would request energy healing sessions each time we had breaks to do so. Or, they would seek me out for guidance on what move to make, how to be more successful in _____, why their partners ____, why they felt_____, what they should do in regard to_____, and/or why things were as they were. It was invigorating because I could help make a difference, and it was natural for me. I felt so on fire and at peace all at the same time.
Throughout the year, I travel with my healing peeps to work at various holistic expos and wellness fairs.  They're a blast.  For an extra dash of fun and to help keep my energy fresh, I periodically work at a local winery- meeting new people, bouncing all over the vineyard, and pouring guests wine.
To answer your question, nothing changes if nothing changes. Risk is required in the journey.  After all, I can't have "fire" in my name and be unwilling to burn, too.
Pricing:
Ember Genesis Energy Healing Sessions: 60 minutes of deep relaxation, soul replenishment & transformative Guidance. A blend of Reiki, Chakra Balancing, Tibetan Pulsing, & breath-work all into one, tailored specifically to you. $222/60-minute session (virtual sessions offered for $222)
Ember Genesis Energy Healing Session VIP: All the magic and fire of an Ember Genesis Energy Healing session + 3 days of Intuitive Guidance & Mentoring via Voxer. $444
Elite Heat Body Treatment: 60 minutes of deep detoxing & energetic alignment with an infrared body wrap + Chakra Balancing. Boost immunity, healing & mood and reduce inflammation, stress & energetic imbalances: $200/60-minute session
1:1 Private Intuitive Mentoring: Four weeks of intuitively guided mentorship to help you break through all that no longer serves you. We acknowledge the pain, dance with it, release it, and welcome in the light. We celebrate you and your unique journey, and walk through the fires together so that you can be more present, more aligned with your purpose, and have an abundance of space and capacity for your miracles to land. You have unlimited access to me via a private app container (Voxer) where you are able to share your streams of thoughts and emotions in the moment, and receive compassionate guidance & support. Here, you learn to rebalance, reconnect, and remember who TF you are in this life. $2,222 (availability limited, down payment required to claim your space)
Consult with a Healer: 45-minute intuitively driven, exploratory call to help you through "the stuff." Guidance to help you in the intense situations of life so that you may achieve clarity, inner peace, healing, strength, and your fullest expression of radiance. $111/45-minute virtual
Contact Info:
Instagram: @firewaterandlight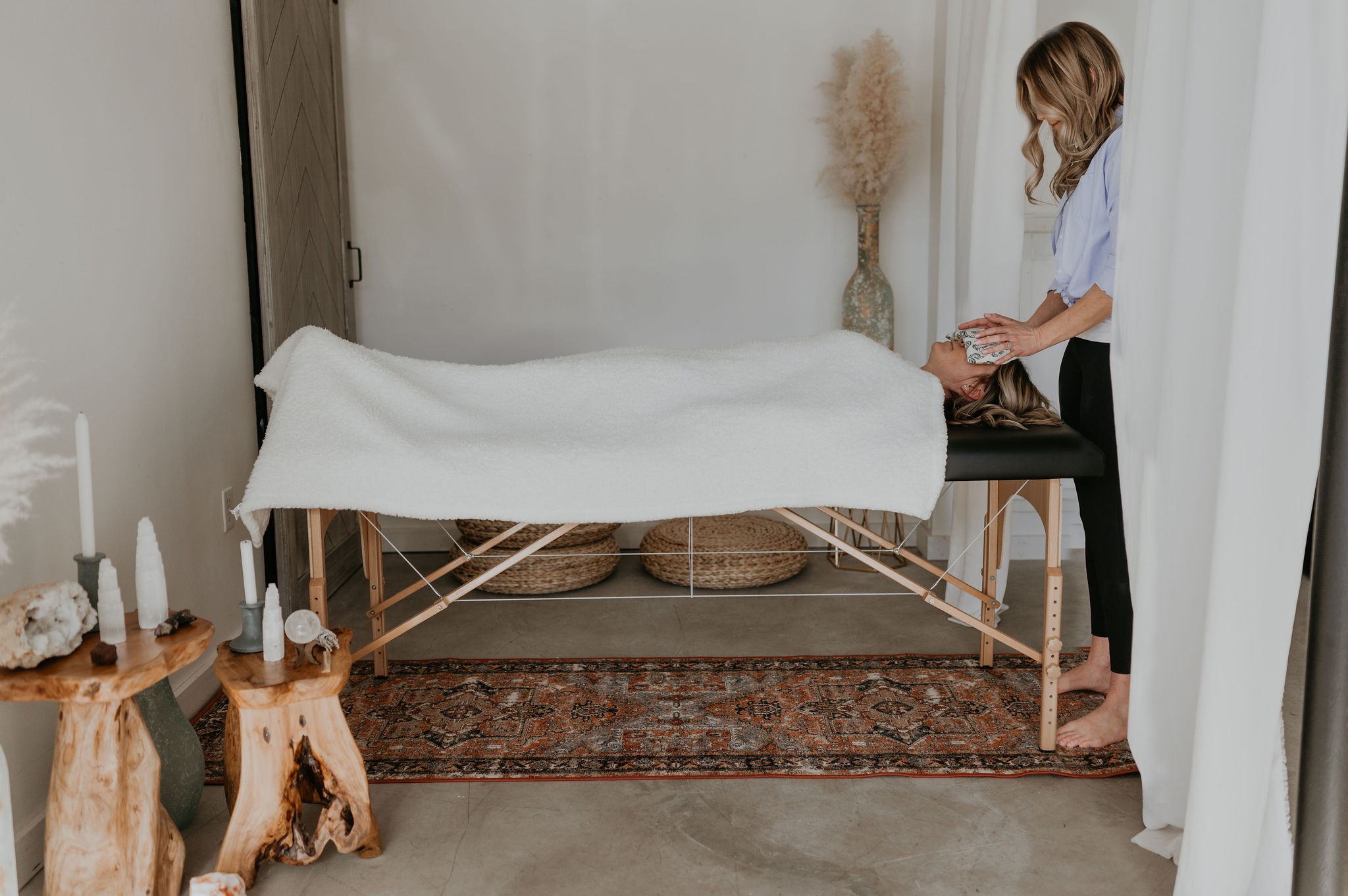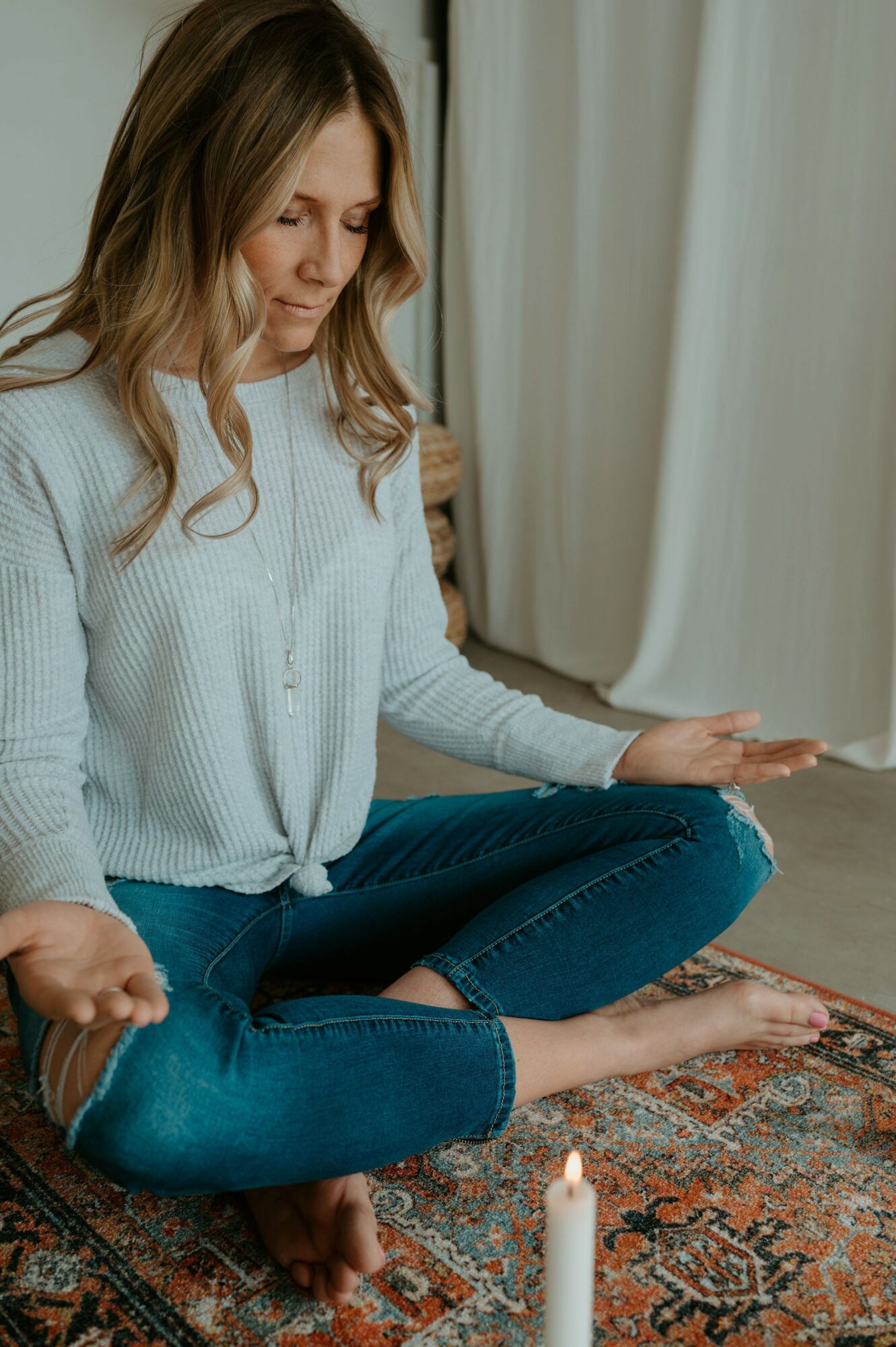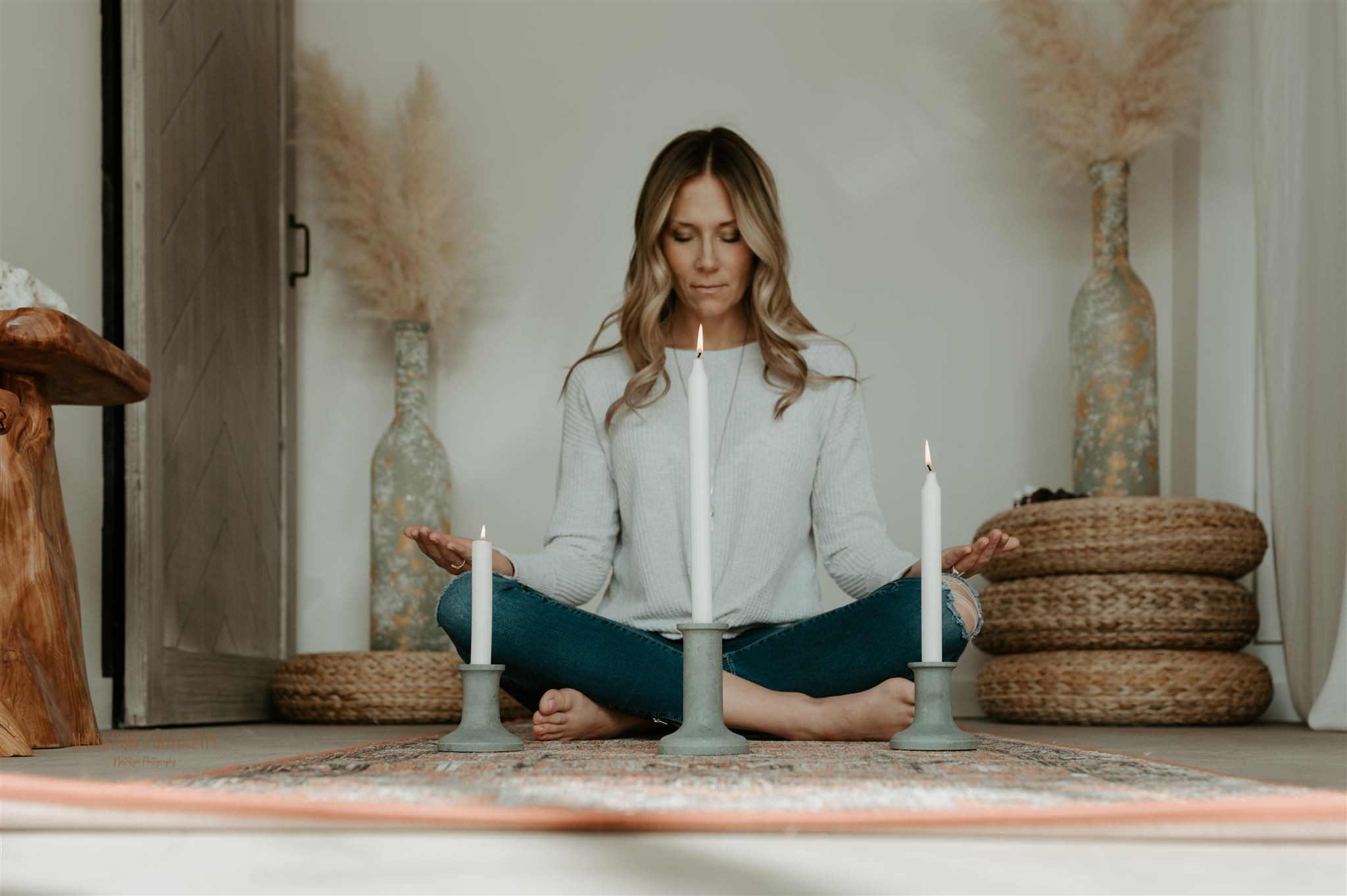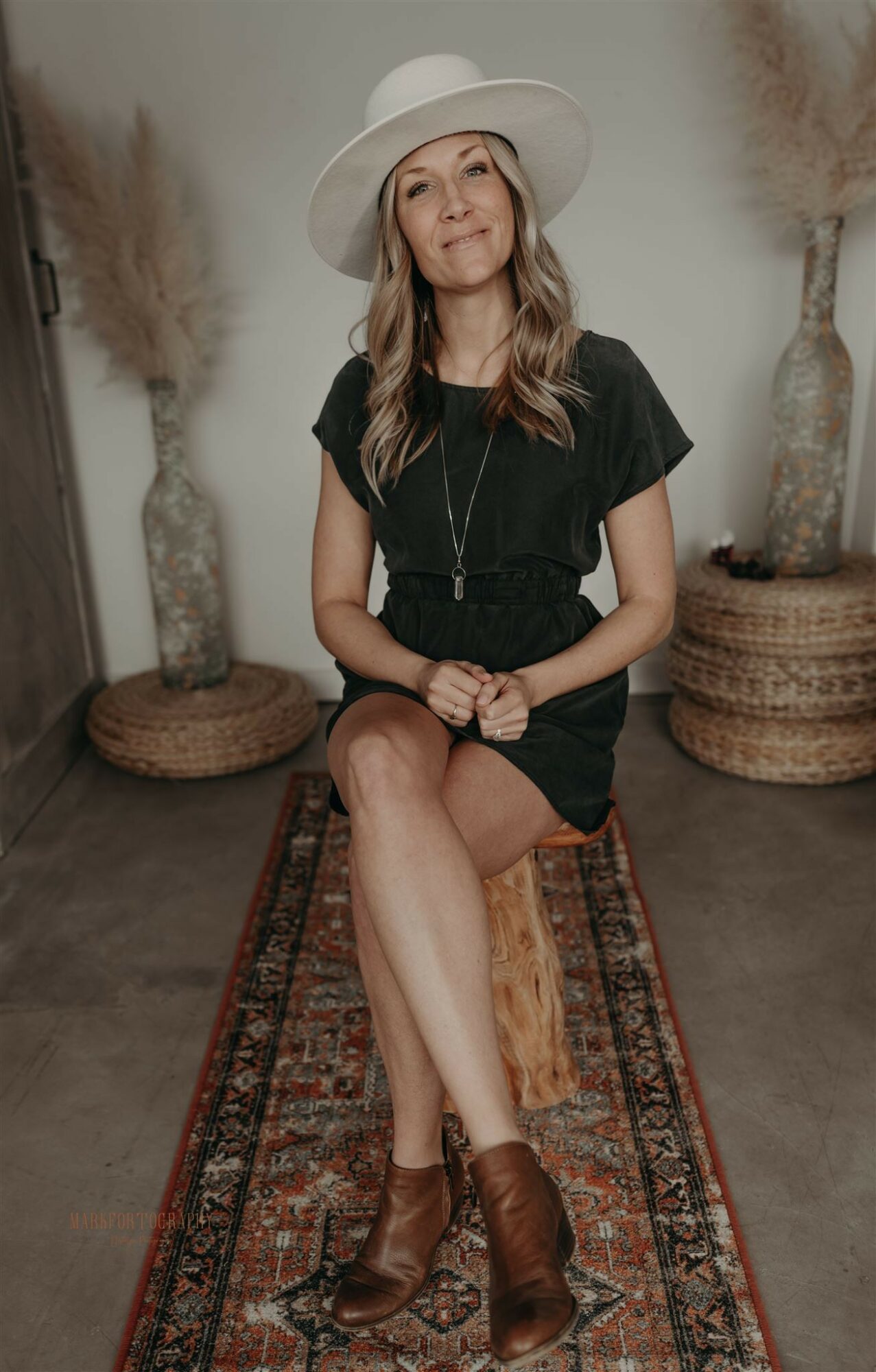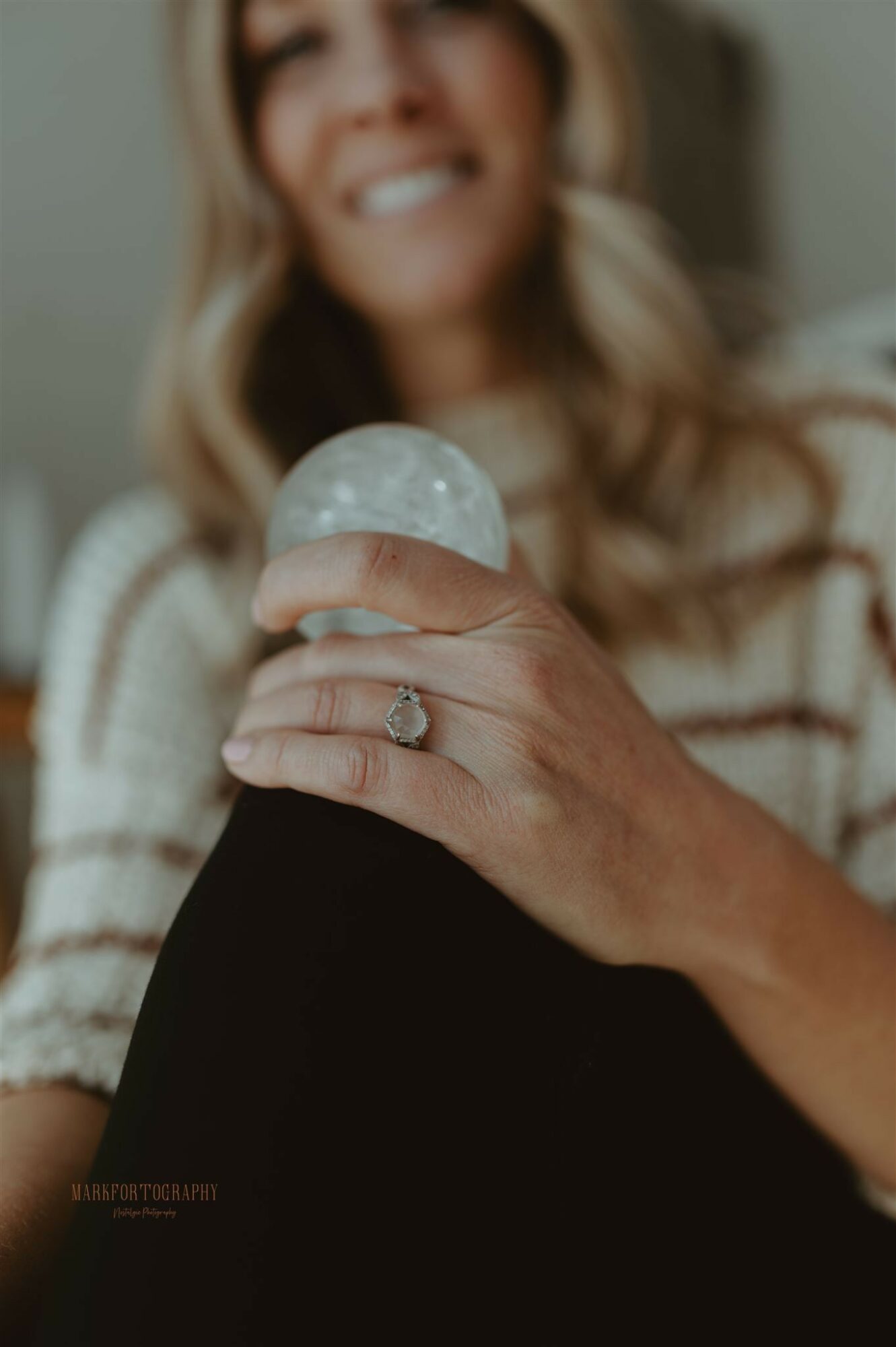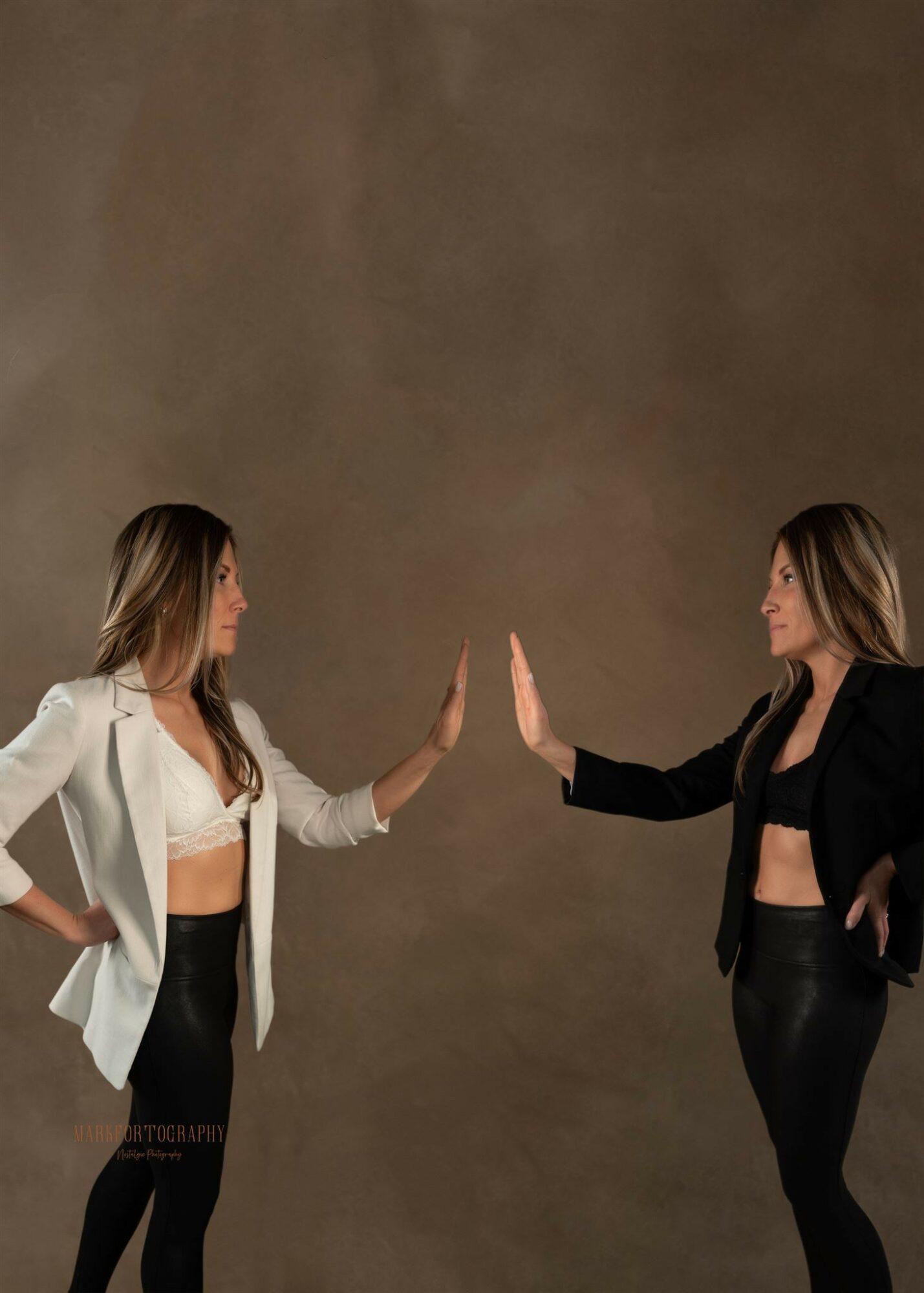 Image Credits
Image credits go to Markfortography
Suggest a Story:
 VoyageMinnesota is built on recommendations from the community; it's how we uncover hidden gems, so if you or someone you know deserves recognition please let us know 
here.