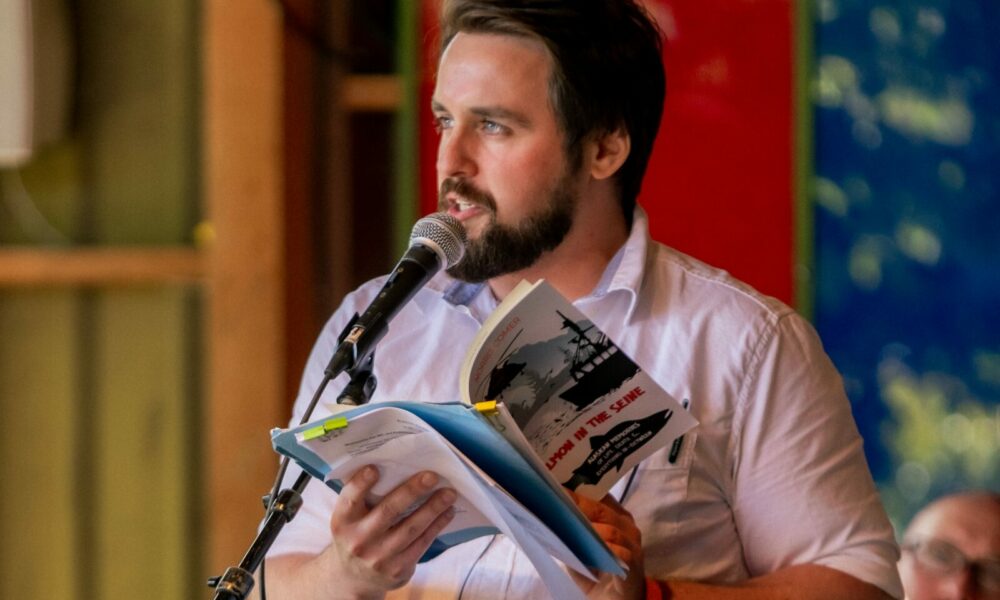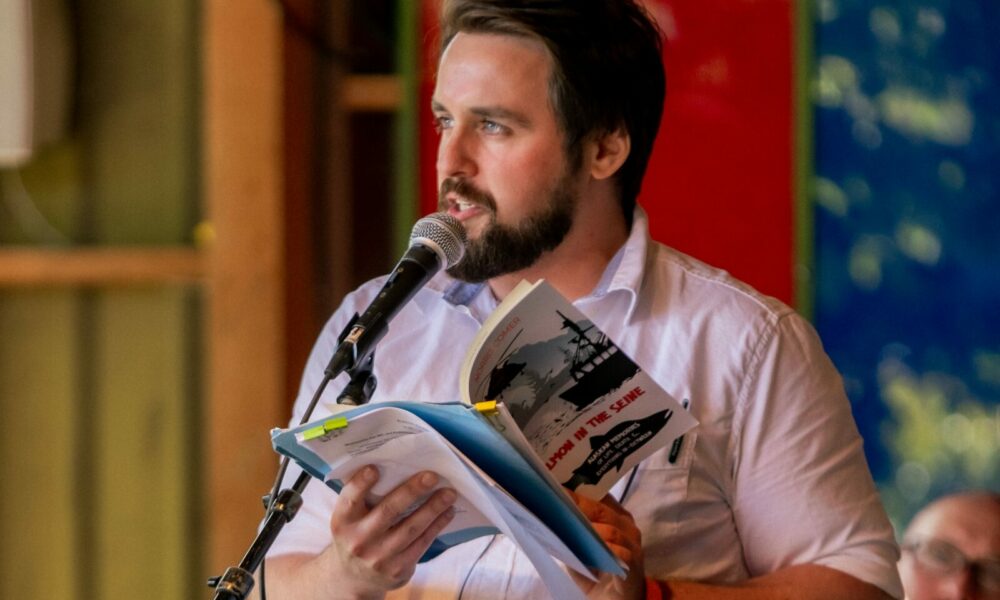 Today we'd like to introduce you to Norris Comer.
Hi Norris, thanks for sharing your story with us. To start, maybe you can tell our readers some of your backstory.
My debut book–Salmon in the Seine: Alaskan Memories of Life, Death, & Everything In-Between–was published this month via publisher Milspeak Books. It is a memoir about when I was a fresh high school graduate from the suburbs of Portland who went up to Alaska to work on a commercial salmon fishing boat as a start to a Gap Year before college. But of course, it all started with my awesome Minnesotan parents! Both the folks grew up in the Minneapolis area and are University of Minnesota alums. Dad played basketball for the Golden Gophers.
It has been a thrill to host a raucous book launch event on May 20 at the Pono Ranch, a quirky Hawaiian-inspired outdoor bar in Ballard, Seattle. I was joined by an award-winning author (and my insightful editor) M.C. Armstrong who wrote Mysteries of Haditha, a memoir about his time embedded with special forces in Iraq. A friend of mine, Alf Herigstad, performed a Norse ritual and we sacrificed his mead and my beard to Bragi, the Norse god of words. It was a really special night.
I met Alf through a Norwegian Reality TV show we both were contestants on called Alt for Norge. He participated in Season 3, I on Season 5. Alt for Norge takes 12 Americans of Norwegian descent who've never been to Norway before to compete in Amazing Race-style culturally themed elimination challenges. The top prize? To meet one's estrange Norwegian family. It was a very special experience. The show during its 10-season run was the country's #1 reality TV show.
Besides the book and Alt for Norge, I've spent the last two years as a freelance writer with my own company Sabertooth Salmon LLC. I mostly cover the maritime beat for magazines like Power & Motoryacht, Passagemaker, Soundings Trade Only Today, Fishermen's News, Pacific Maritime, Pacific Yachting, Explore: NW, Multihull Power & Sail, 48° North, and others. I've won 7 Boat Writers International writing awards and an honorable mention for the Writers Digest Annual Writing Competition. I also do semi-regular work as a senior copywriter for advertising juggernaut Wunderman Thompson.
I was the managing editor of a regional boating magazine for four years, lived on sailboats in Tampa Bay and Puget Sound, worked as a marine scientist with a B.S. in Marine Science from Eckerd College, and other vaguely sea-salty nonsense.
We all face challenges, but looking back would you describe it as a relatively smooth road?
To the question, "has the road here been smooth?" I'd say, "The road has been… everything!" The road has been winding and pothole-laden. The road has been completely lost in dark and dangerous swamps. The road has been across alabaster bridges over beautiful views. The road has been straight and well tend, it's been crumbling and dead-ended. The road in its entirety as revealed to me spans the whole spectrum of imagination.
As far as specific challenges go, launching my freelance career with Sabertooth Salmon LLC was anything but smooth. I departed my editor gig after four years due in part to deep creative and philosophical differences. I had a nice little exit plan on paper, but BLAMO! the trigger was pulled on all this in January 2020, the dawn of the Pandemic Era. Within a span of a few months, most of the work I had lined up disintegrated, the original deal I had for my book was halted indefinitely, and even my housemate situation fell apart. I went from excited to be my own boss-writer and new author with a great home to retreating to my small sailboat to live on while living off dwindling savings as the world burned. To put it bluntly, it was grim!
But I hung in there. I kept making positive contacts with magazine editors and producing work I was proud of. I found employment whole-selling fireworks on a local Native American Reservation and it ended up being a very enjoyable and profitable experience. I made my little sailboat nice, adding a wood-fire stove and making it a home even during heavy rains and snows. It was pretty clear that the choice was either to roll over or stand taller. When stuff got tough, I'm so thankful today that I stood taller. It has really paid off.
Appreciate you sharing that. What else should we know about what you do?
The best people to ask about my writing are probably the readers!
I can say that I try to marry technical themes with humanist ones. For example, I recently wrote an article for Pacific Maritime magazine profiling an impressive new tugboat named Athena. In addition to deep diving via interviews with the professionals about the technical aspects of what's so impressive about Athena, I lingered on the origin of the name. The interviewed maritime professionals opened up a bit there, talking about their daughters and Athena-themed virtues of wisdom. Details like that can elevate a piece just that little bit to set it apart from the typical regurgitated press release.
If there's one bit of intuition that's served me well is to acknowledge that, especially in a space like maritime, I'm NOT the expert. Most of my sources are pros who have excelled in their specialized engineering or what-have-you niche for decades. So I lean heavily on their direct words via interviews. I really do everything I can to actually hop aboard boats and meet in dive bars for real interview/storytelling experiences. It can be a pain (and expensive, labor-wise) to track down these sources, arrange days at sea, and transcribe, but it's everything for what I do. Maybe when I'm older (I'm 32) I'll know enough stuff just to fire off raw wisdom on a whim, but that's certainly not the case right now.
I also really like pitching stories that go where other writers in the realm don't. I recently wrote a full feature about recreational marijuana law and boating for Power & Motoryacht with sources ranging from a Coast Guard drug interdiction Lieutenant to an Oregon-based marijuana rights lawyer to recreational sailor-stoners. That's pretty spicy for this sphere, but if you do it right without spin, I think it's valuable and goes over positively with editors and readers alike.
What are your plans for the future?
I'm thrilled to say that I'm in a great groove. This year is all about the launch of Salmon in the Seine, Sabertooth Salmon LLC momentum, and good living. I'm working on the next book, so stay tuned!
I'm also part of the team Vegemite Vigilantes in the upcoming Race to Alaska (R2AK). R2AK is an infamous 750-mile sailing/human powered race from Port Townsend, WA to Ketchikan, AK. The race starts on June 13 and our team is half Australian, hence the Vegemite reference. Hopefully, we prevail thanks to the power of B vitamins! You can learn more and follow along in live-time via GPS tracker at r2ak.com.
Of course, the race experience will also translate to articles for various publications. Look out for those for my insider perspective if interested. I have a weekly free Substack newsletter that summarizes these things called Norris Note. Subscribing to Norris Note is probably the best way to tune into this, and all my other, writing that's collated and presented in one place.
Contact Info: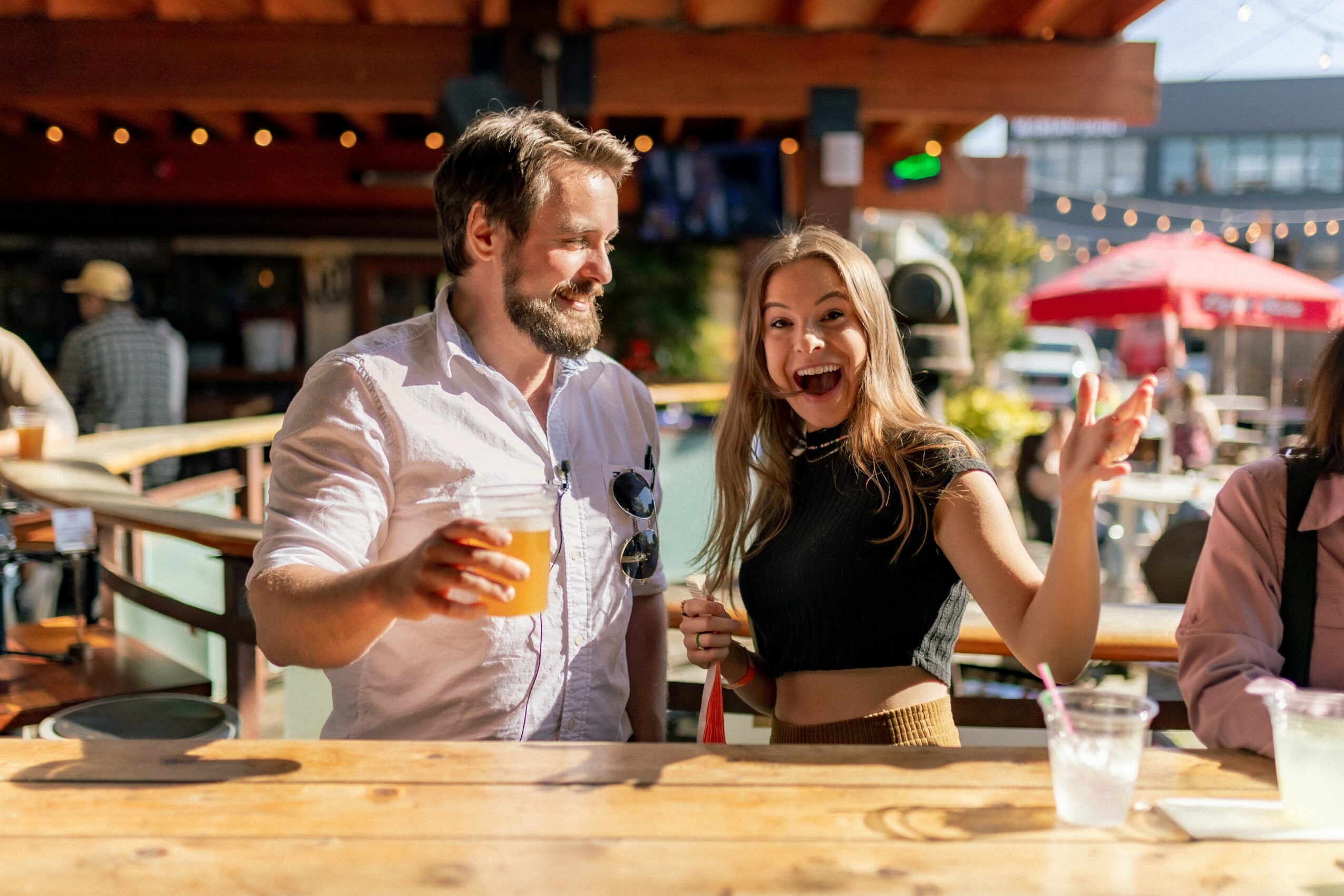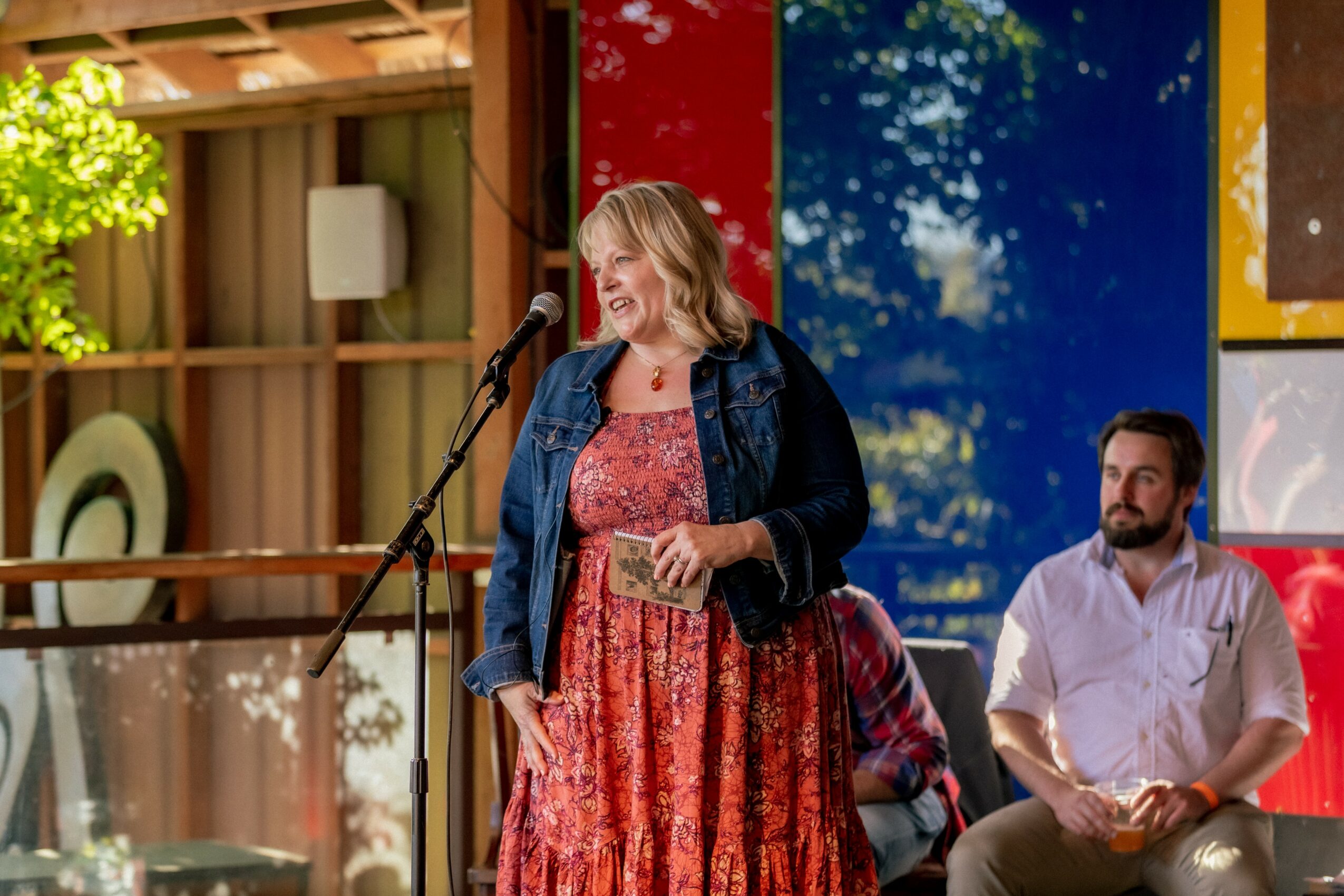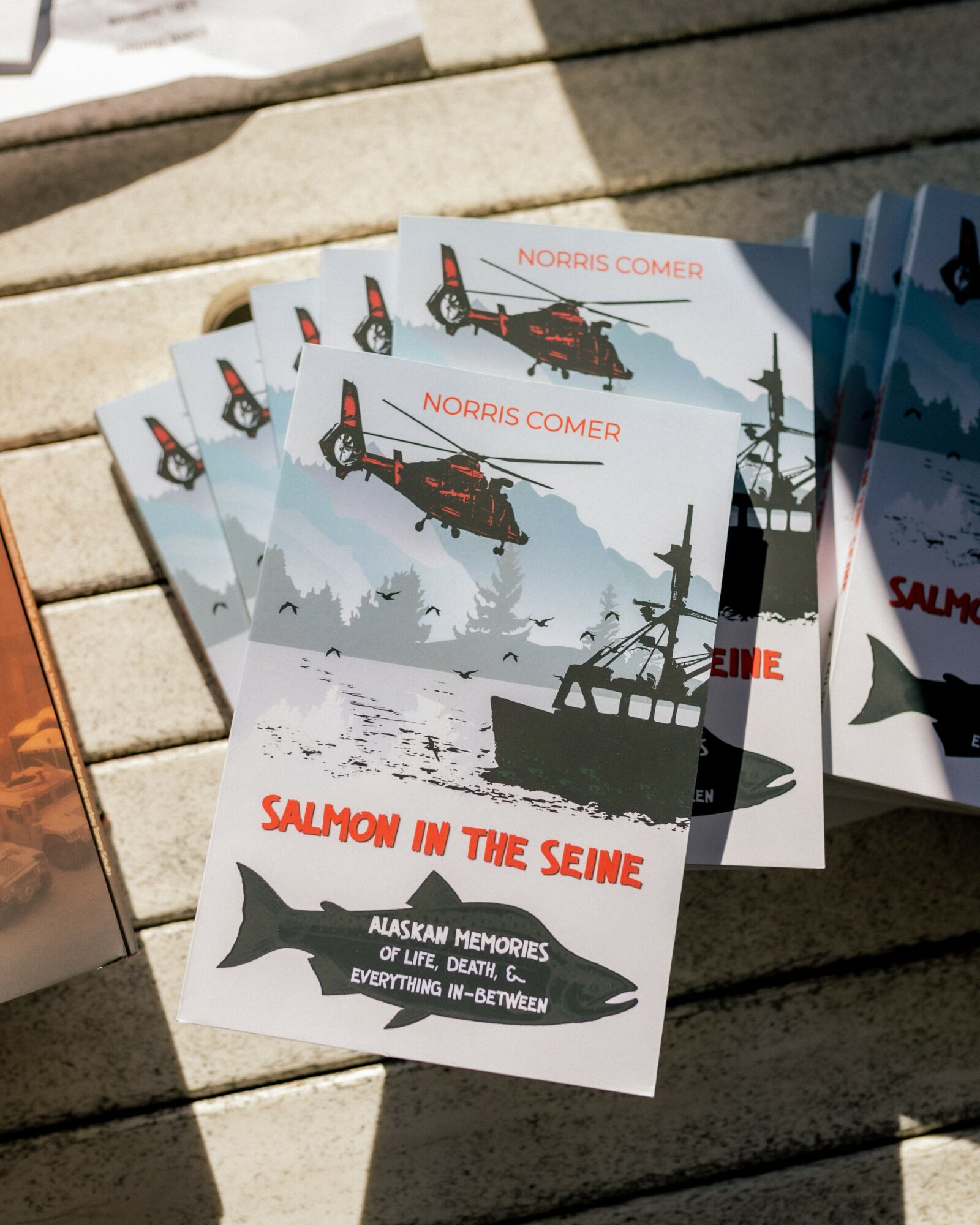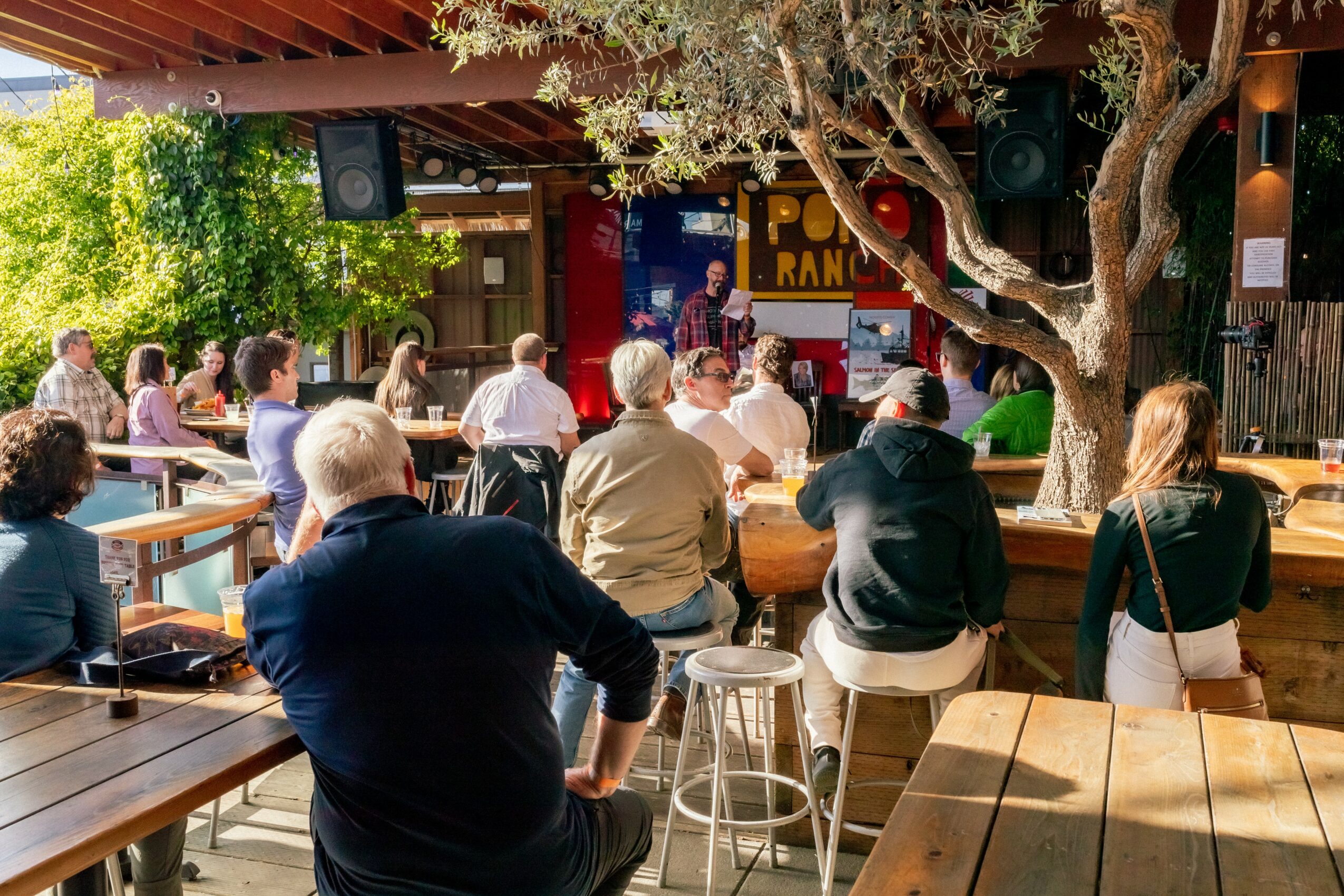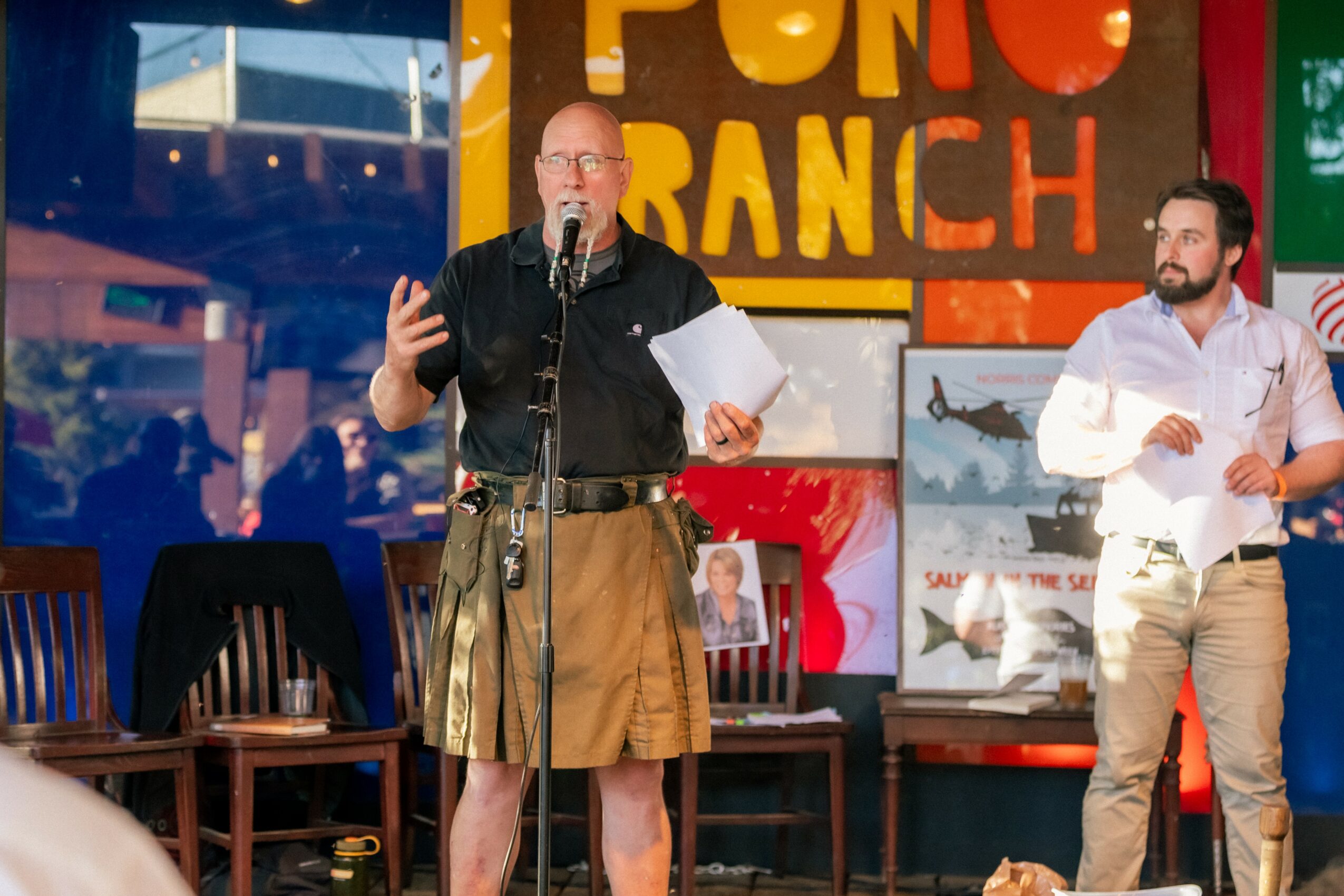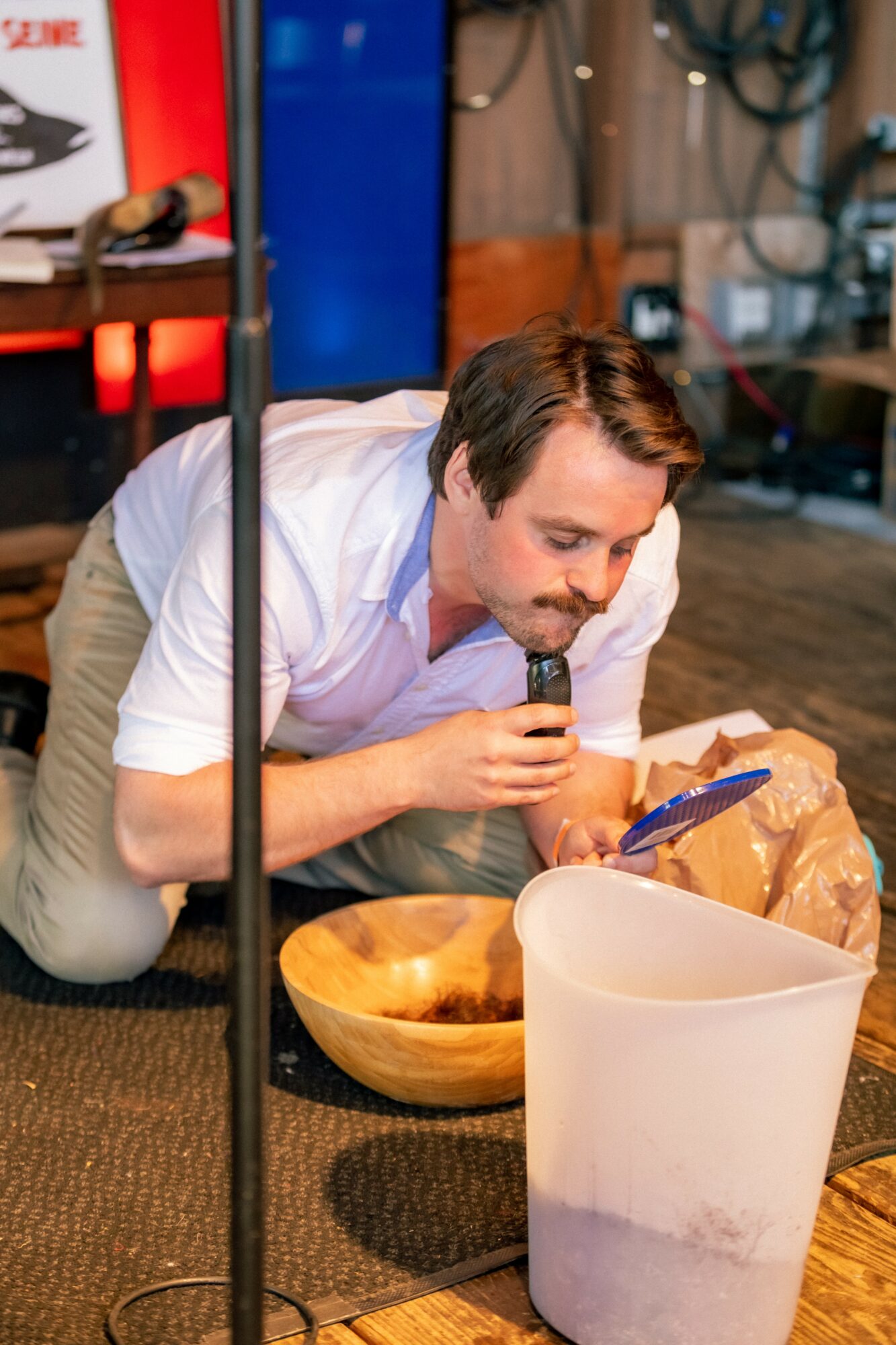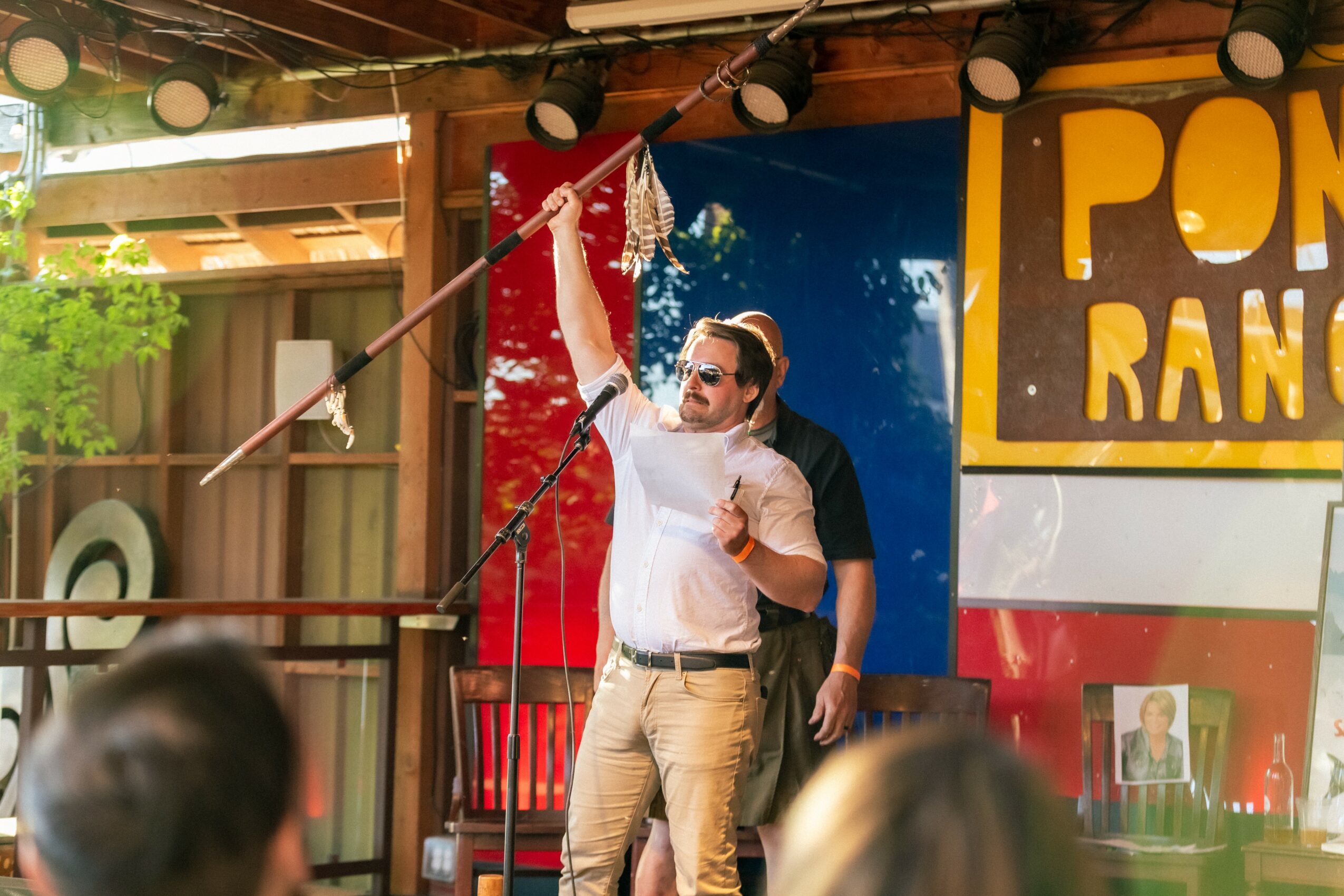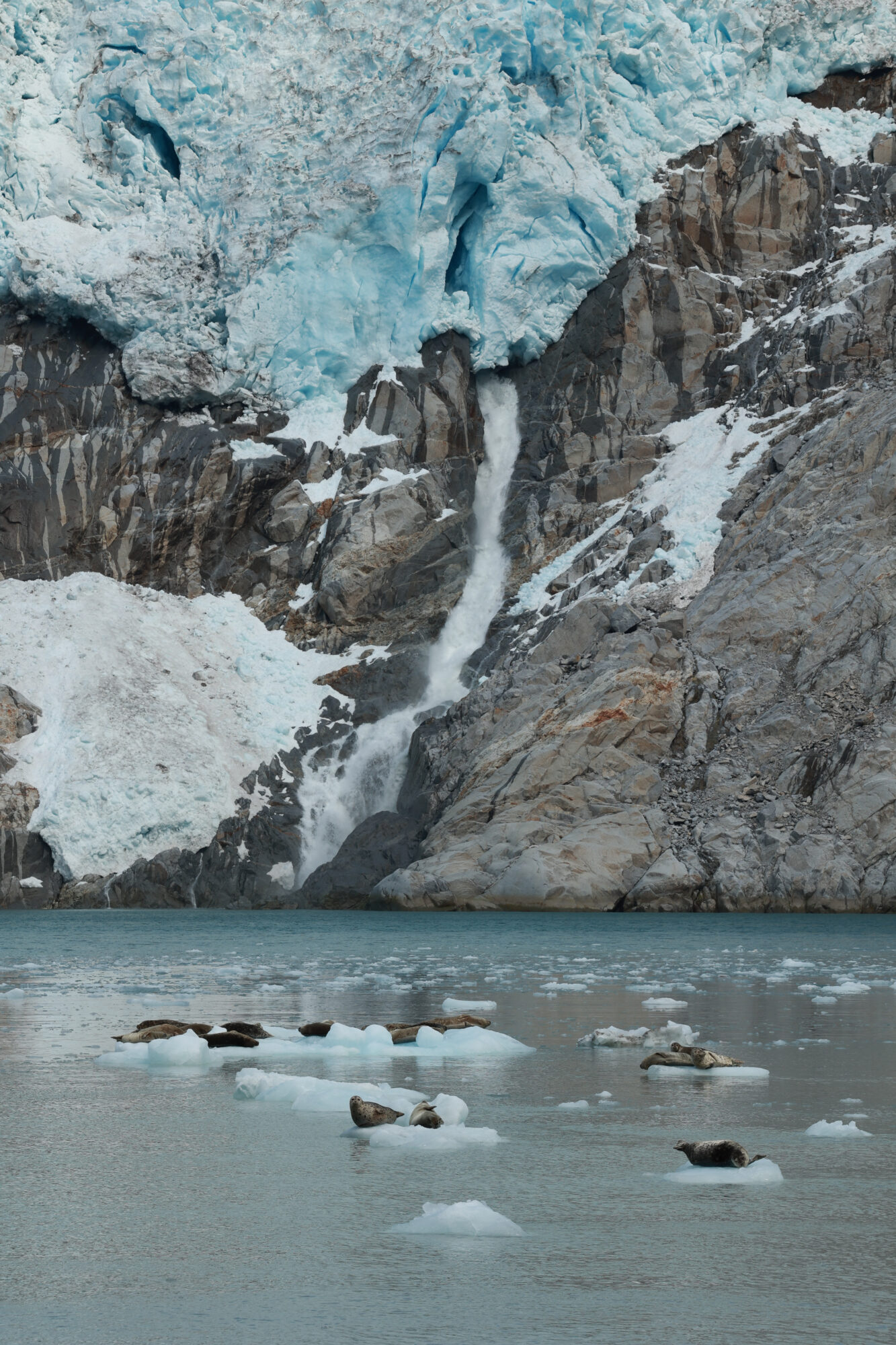 Image Credits
Devon Loerop
Suggest a Story:
 VoyageMinnesota is built on recommendations from the community; it's how we uncover hidden gems, so if you or someone you know deserves recognition please let us know 
here.