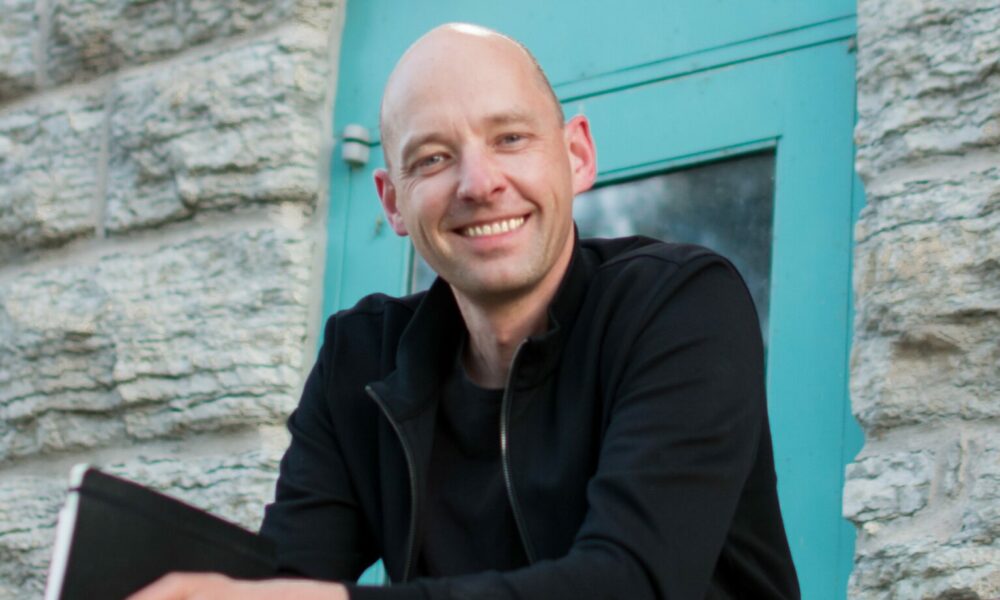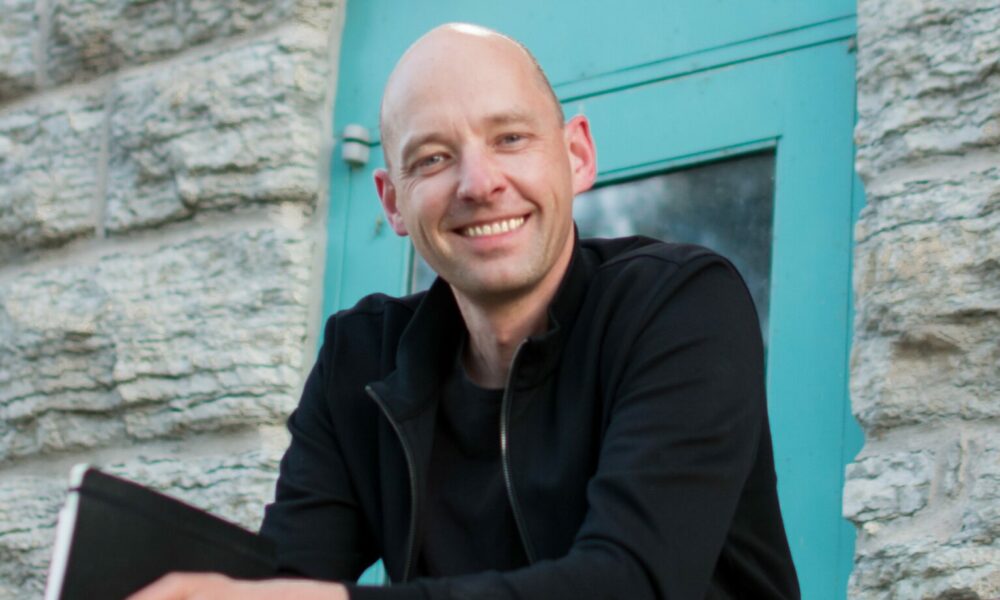 Today we'd like to introduce you to Steffen Meyer.
Hi Steffen, we're thrilled to have a chance to learn your story today. So, before we get into specifics, maybe you can briefly walk us through how you got to where you are today?
I never meant to be a freelance innovation consultant. But five years in, I have helped companies to create new businesses in industries ranging from Media to Medical Devices. When I went independent, I already had 15 years of in-house experience at big companies. In my most recent corporate role, I worked at a national retailer as head of the strategy and chief of staff for a big transformational initiative. My job titles didn't always say "innovation." But innovation – doing things for the first time that we weren't sure could even be done – was what they had in common. A big lesson from my employee years is that "innovating" isn't just about trendy topics like startups and product design: For one thing, you have so many ways to innovate beyond just products and services. Hokey as it sounds, your creativity is truly the only limiter for what's possible. For another thing, it takes tons of under-appreciated work to make anything new succeed. I had the good fortune to work in areas as diverse as strategy, finance, operations, business development, and design. That experience now gives me much more empathy for people on the receiving end of my client's work. Chances are, I had a gig in their world once and know what they truly need from their innovation team. I nerd out on technical parts of my work, but the single greatest part of my job is that I get to be of help. It sounds simple. But I love joining teams around the country for a bit and hopefully helping them to succeed. It's still surreal that all this came out of something I never expected back when I was an employee: One day, my team was racing toward a big launch date when our employer stopped all projects at the edges of innovation. And I chose: If they were no longer prioritizing creating new businesses, I would find people who did!
I'm sure you wouldn't say it's been obstacle free, but so far would you say the journey has been a smooth road?
Ha! It's not been smooth. It has worked because many people have helped me along the way, starting with my wife. And it's worked because this is who I am. I can't help but stick with it and make it work, despite the obstacles. This is my path.
Let me give you some examples. Just getting into full-time innovation work wasn't easy. A lot of people join this field from startups or innovation consulting firms. I had done neither. It took great mentors and bosses to take a chance on me. And innovation work itself is hard. We joke that it's "only 1% inspiration and 99% perspiration." It's not all about cool ideas, designs, and all that. There is hard work. And you never know whether you will succeed. Remember, we're doing new things for the first time. If you're being honest with yourself, every time you promise that you will come up with something great, you have no idea whether you'll pull it off again.
Finally, there is the unsung behind-the-scenes work of any independent consultant. I take the quality of my work seriously. And that means hours of effort on cyber security, web design, contracts, and a host of other stuff, often with the help of partners. Suppose any of your readers are considering freelancing. My advice is to ensure they are okay with all that behind-the-scenes work. Even if you hire things out, it always comes back to you.
Thanks – so what else should our readers know about Custom Lightning?
My specialty is on the business side of innovation. I answer questions like: How might we turn a cool idea into a viable business? How can we beat competitors? And can we earn money here? The most important part is to do all that while also staying true to what end users need and to do it early when we know barely more than a sketch of an idea, have zero data, and when things change at a crazy pace, often daily.
My projects typically fall into four topics:
• Business design and innovation strategy
• Design research and human-centered design
• Experiments and lean testing
• Interim or "fractional" innovation leadership
As mentioned, I work across almost all industries, from creative to technical and scientific. Usually, my clients are people whose job is to change their companies or create new ones, such as Chief Innovation Officers, innovation teams, labs teams, or even business leaders who want to make significant overhauls. I do most of my work as a solo consultant, though I invite trusted partners into projects that need their expertise. Most of my work is a project where I join a company's innovation team for a few months to achieve something specific. Over time, I have earned clients' trust. I often get invited back for new projects or to help them evolve their company as a whole. I sometimes even step in as a temporary leader of their innovation team when the actual leader has to focus elsewhere. Companies sometimes keep me on retainer between projects, which means being on call and available for questions. If you were to tag along on a project today, you wouldn't see me "consulting" as much as "making things together." I call it co-creation. It means working side by side with innovation teams and their leaders. People are rightly skeptical of consultants. Talk is cheap in innovation. So I love to be part of actually creating things. Not only is it crazy fun, but it also lets me prove every day that I have something to contribute. A new development is that I am also doing work beyond consulting. I keep finding things that don't quite work in our corporate innovation toolkits. That's not unusual. It's a pretty young discipline. But I want to fix what issues I can and share my solutions with others who do this work. One way is a book I am writing about fixing some major corporate innovation issues. And another way is to collect tools and stories from other practitioners to share online. I'm always excited to connect with others who research the fields of corporate innovation or business design and with teams who look for outside partners to support their work.
What matters most to you?
Doing great work: I will never know as much about my clients' companies as they do. I had better make up for that by being truly world-class at the innovation skills that I contribute. I work on my skills daily.
Being a great partner: Innovation work can be intense. You can fail a thousand ways. And you work as a team a lot of the time. That means you must earn people's trust and be someone they enjoy having around – doubly so for freelancers. After all, when companies work with outsiders, it takes extra contracts and other logistics. They need to be happy to have me despite all that.
Keeping a fresh perspective: My clients trust me to bring them an honest outsider's view. Ironically, a meaningful way to keep that clarity is to step away from it all regularly and have a rich life beyond work. Always-on "workism" is cooler among some people. But especially in innovation, you must question your assumptions, see the world with fresh eyes, and sometimes just let a particularly tricky problem simmer in the back of your mind. That only works if you come up for air regularly.
Contact Info: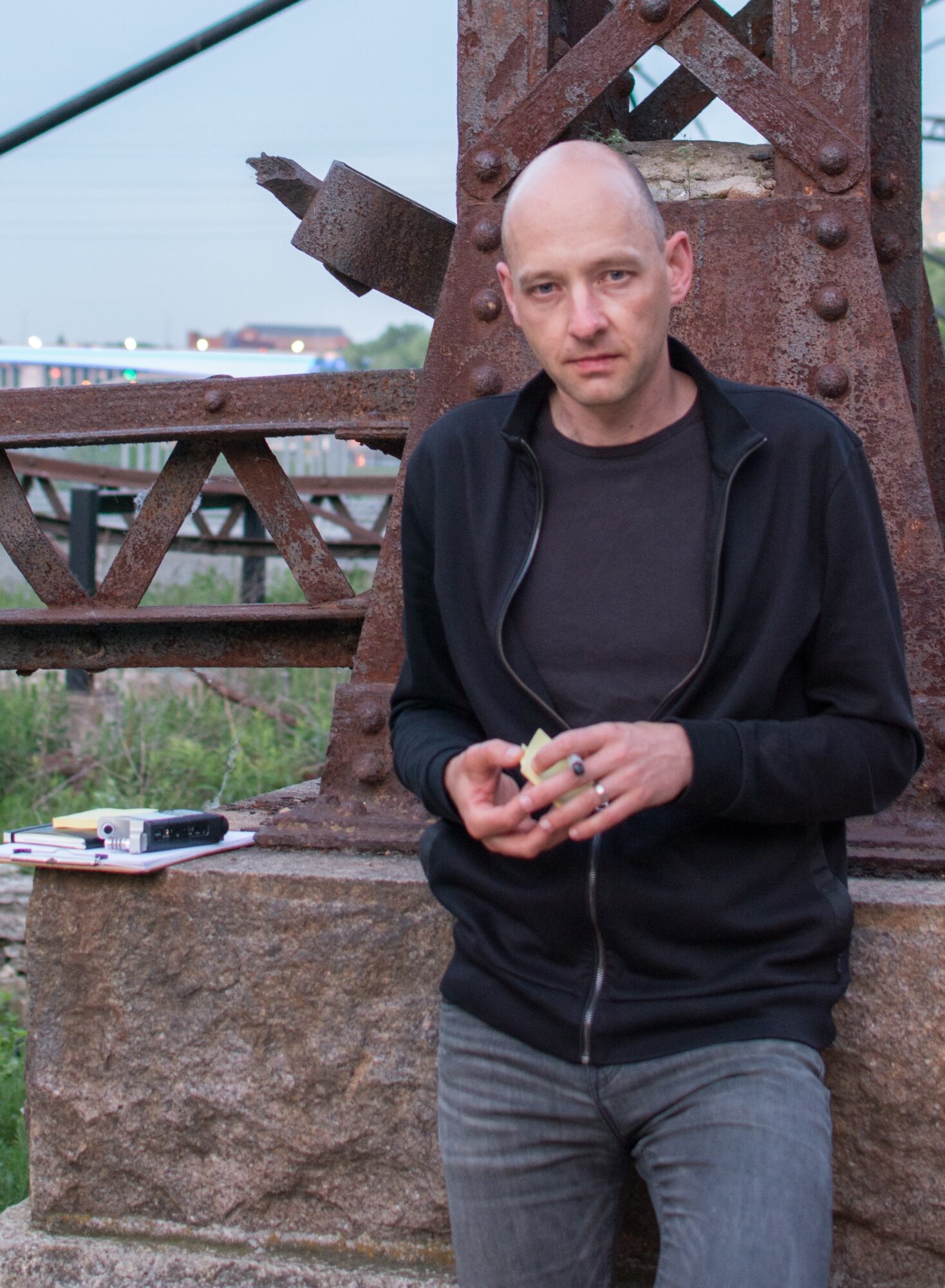 Image Credits
Beth Varro
Suggest a Story:
 VoyageMinnesota is built on recommendations from the community; it's how we uncover hidden gems, so if you or someone you know deserves recognition please let us know 
here.