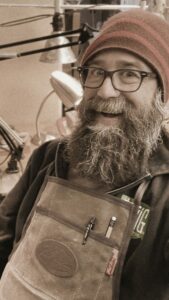 Today we'd like to introduce you to Jon Lucca.
Alright, so thank you so much for sharing your story and insight with our readers. To kick things off, can you tell us a bit about how you got started?
Twig Case Co. started in October 2011. Apple had just released the iPhone 4. One of our two founders, John Woodland, had purchased the new iPhone and had also found a beautiful bamboo case he liked from a well-regarded Portland company. That case broke with regular use within the week. He purchased another. It also split apart and broke. The response from the company was, "it happens". Tired of throwing good money after bad, he purchased another very nice wood case from a UK manufacturer. It broke in 3 days. The wood cracked and split, literally falling apart in his hands. A few other attempts at finding a case made out of natural materials failed similarly.
Woodland, with his extensive history in guitar design and repair, was designing the first ever Forest Stewardship Council (FSC®) certified guitar for Martin Guitars around this time. This guitar was to be the signature model for Jeff Tweedy of Wilco, and used only FSC® certified materials in its construction.
One of the sustainable materials used was Richlite, a layered paper surface that was dense, impervious to water, humidity, temperature changes, resistant to wear, and amazingly consistent to machine. Richlite was to be used in the fingerboard and bridge, two points of high wear and stress. These parts were historically made from ebony and rosewood, two woods that were in high demand, and usually came at the price of illegal logging, deforestation, and great ecological cost to animal and other plant species. As it had the feel of dense ebony with additional durability, Richlite made a fine replacement for these scarce woods.
It occurred to John that Richlite would make a fine case for an iPhone, without all the problems of wood. At this point he called me, Jon Lucca. As I was familiar with his Martin Guitar project, we discussed the idea at length. After some scribbled designs, calls to Richlite for some more sample material, and a number of prototypes ranging from a crude iPhone shaped pocket chiseled into a block, some 3D printed designs, and some real-world cases, the Paper Case was born.
A long time designer, I developed our most popular product, our Bamboo and Richlite case, working with the folks at Richlite in Tacoma, Washington, I wanted to be able to engrave detailed illustrations with far more contrast than what was possible with wood, and fusing a sheet of FSC® certified bamboo to the black paper of Richlite, allowed that striking contrast as part of the case without using paint or dye. It also was far more durable than any wood case. Twig Case Co. later expanded to solid color Richlite, and most recently, Walnut and Richlite, which has been well received.
As I've lived in Minnesota my whole life, Twig Case Co. started with a focus on sourcing as much as possible in Minnesota, including illustrators from the Twin Cities such as Adam Turman. Since our beginning, I've also illustrated quite a few cases, which is something I look forward to as time permits. We've gone on to work with famed comic artists, such as pen and ink master Jim Woodring, and Tony Millionaire, and other artists from all over the world.
The Twig Case Co. store went live on July 4th, 2012, and a few months later we were briskly selling Richlite iPhone cases worldwide. A few years later, John Woodland left Twig to concentrate on his other business, Mastery Bridge, where he designs and manufactures high end guitar bridges and other hardware, leaving Twig Case Co. in my hands. His use of Richlite in the Jeff Tweedy signature guitar has spread to many other models and makers. We've made custom products for the Chicago Blackhawks, Starbucks, bands like Wilco, and Sonic Youth, Owl City, and many others, but we especially like making cases for our individual customers.
Twig Case Co. has since branched out and introduced some other products, like our MN Minimal Wallet, and most notably, Leaf Picks, handmade guitar picks made from Richlite, both of which I use every day.
Would you say it's been a smooth road, and if not what are some of the biggest challenges you've faced along the way?
The early days of Twig Case Co. were not without issue. We worked closely with Richlite to source material, and initially, they were skeptical that Richlite could be machined to the size of an iPhone, with tiny buttons and speaker holes. To their credit, they changed their mind when we sent the first prototypes to them.
We had problems sourcing a local and reliable machine shop to make cases. Part of the issue was communication. John and I were artists and used to working by "feel", and the machinists just wanted blueprints with numbers on them. Eventually, we learned enough to meet in the middle, and we were making cases by the thousands.
Being tied to Apple is sometimes frustrating, as you're making a product for their product. This means you need to be ready for what they make, when they make it. The famed Apple secrecy has fallen off since we started, and they've started publishing the dimensions of their products much closer to release time, which has been a nice change.
However, at the time, Apple was very secretive. In the iPhone case business, you need to have product ready as soon as possible, and due to Apple's secrecy, we had few ideas what the new iPhone would look like ahead of release. We'd buy the first iPhone we could get our hands on, measure every aspect of it, design our cases, and set up machining in our shops, all in the space of weeks.
Unfortunately, we were still small, and our production would get pushed back if there were any manufacturing issues with other machine shop clients. Delays of weeks are like months in a time-sensitive industry like ours. At one point, our machine shop pushed us back over two months, which led to bringing machining in house so we could manage it better.
We've also had our share of copycats. The Portland company that sold us the case that crumbled, eventually bought one of ours, and duplicated a number of features, which probably saved them at the time. They've gone on to shamelessly lift work from other designers and friends.
We worked with Martin Guitar on our abalone inlay Torch case, based on the headstock of the vintage 1930 OM-45 Deluxe Martin. Using techniques from guitar building, we were the first to do abalone inlay, and the first to do such a delicate design on a case. Not long after that, another midwest competitor who'd never heard of "less is more" decided to try their hand at it, to less than spectacular results. We've inspired packaging in other case companies, and we've certainly found our art and illustrations on lesser cases, complete with watermark.
Our signature bamboo and black Richlite aesthetic has probably been the most copied thing. Any bamboo/wood and black case you see out there was inspired by Twig Case Co. They can't use our bamboo and Richlite material, so it's done with easily scratched paint and dyes, even shoe polish. All designers are inspired by other work, and it's somewhat flattering to see your aesthetic copied on such a massive scale, but it's disheartening seeing how bad the copy is. We stick to making the original.
Can you tell our readers more about what you do and what you think sets you apart from others?
I've been drawing and illustrating since I was about 4 years old. One of my first design projects was a small book about space travel made out of pink construction paper. I couldn't write letters, so I drew pictures of spaceships and astronauts, and my mom wrote down what I wanted it to say.
I kept at it through grade school, and after high school tried out a graphic arts tech school, before deciding I wanted to write songs and play guitar in a band, and dropped out. While engaged in the Minneapolis music scene during the 90's, I continued my art career making posters, a few zines, and eventually did freelance design and web work until I settled into an art director position at a small company.
Twig Case Co. was an opportunity to make something completely different than anything I had done before, and I found myself in uncharted waters almost every day – designing a case for the most popular phone on the market, with a material that had never been machined to such exacting tolerances, and creating an aesthetic that was solely ours, all while learning the intricacies of laser engraving and CNC machining, while juggling the less exciting, yet more mysterious side of running a business.
At this point, I'm pretty sure I've laser engraved more Richlite than anyone in the world. It's still challenging, especially when you're aiming for more than a few tones to an illustration, and I'm still discovering new methods and things to make with Richlite. Recently, I was contacted and consulted with an Australian knife manufacturer on how best to work with Richlite, so it seems my expertise has finally reached the other side of the earth.
Now, with the Leaf Pick guitar picks, I'm making something that calls upon my many years of guitar playing, and addresses many of the issues I had with the regular plastic picks you buy in music stores. I made my first guitar picks not long after we started Twig, from variety of smaller scrap pieces around the shop. I experimented with different shapes and thicknesses, and settled on a few favorites, including one very much based on the Twig leaf logo I had designed back in 2010. It wasn't until some guitar playing pals had an opportunity to try them and insisted that they should be a product, that I considered making lots of them. A Richlite guitar pick wears longer, sounds better, and feels nicer than your standard guitar picks, and the offset shape of the original Leaf Pick improves your speed and accuracy, as well as opening up tonal variations that a symmetrical pick can't.
I've been spending more time honing the manufacturing process of the Leaf Picks to make them as consistent as possible, even while accepting the fact that they require a lot of hand work, such as shaping, beveling and polishing. It's meticulous work, but playing guitar with the end result is worth it. My goal is to make an affordable and ubiquous boutique guitar pick.
I've expanded the Leaf Pick line since the first Richlite guitar picks to the Ghost, an alternative layered material that's a bit harder and accentuates higher frequencies, acrylic, which is a bit more smooth and fast on the strings, the Nature Series which is a hybrid bamboo/walnut and Richlite pick that's extra grippy, and the Petal pick, which makes the largest difference in sound from a regular guitar pick. It's a recut Delrin guitar pick covered in a microsuede jacket. It results in a much quieter, muted tone, which is perfect for recording, quiet practice, dynamic effect, and calming the treble of a guitar. It's not for every situation, but it's perfect at what it does.
Many guitar players spend zillions on guitars, amps, pedals, and treat strings and picks as an afterthought. Vibrating strings and the picks that hit them are what's doing the work! Throw out the pickups, amps and pedals and you can still change the tone and response of an acoustic guitar drastically, just by using a different pick.
I'm happy to know my art is being carried around by thousands of people, and my guitar picks are treasured by those who've discovered them.
Alright so before we go can you talk to us a bit about how people can work with you, collaborate with you or support you?
The best way to support me is to visit the twigcase.com website, and send some links to friends and family, or post your favorite iPhone case on social media. We rely primarily on word-of-mouth, and every bit helps!
The best way to contact me is via email. I'm always looking for new product ideas and illustrators.
Contact Info: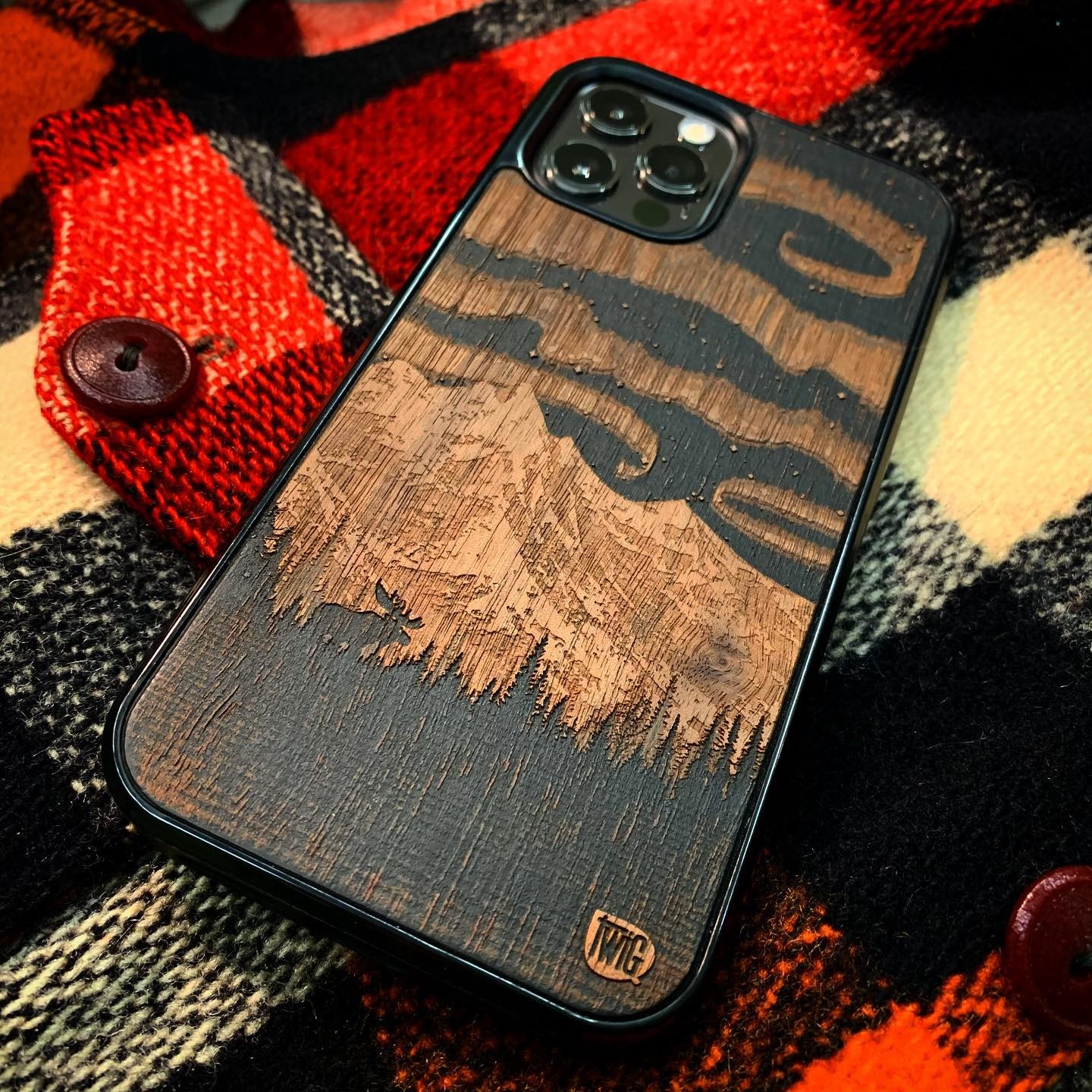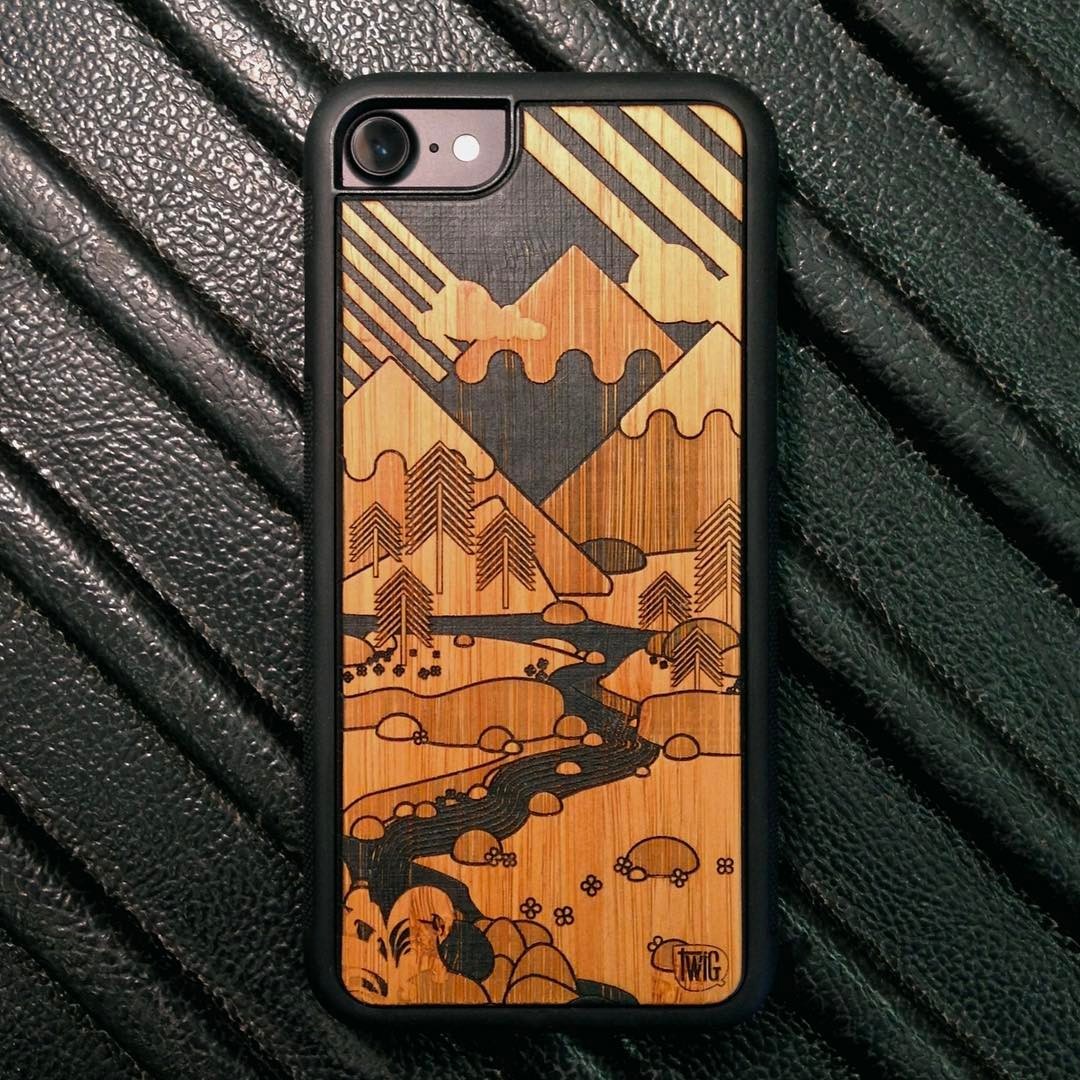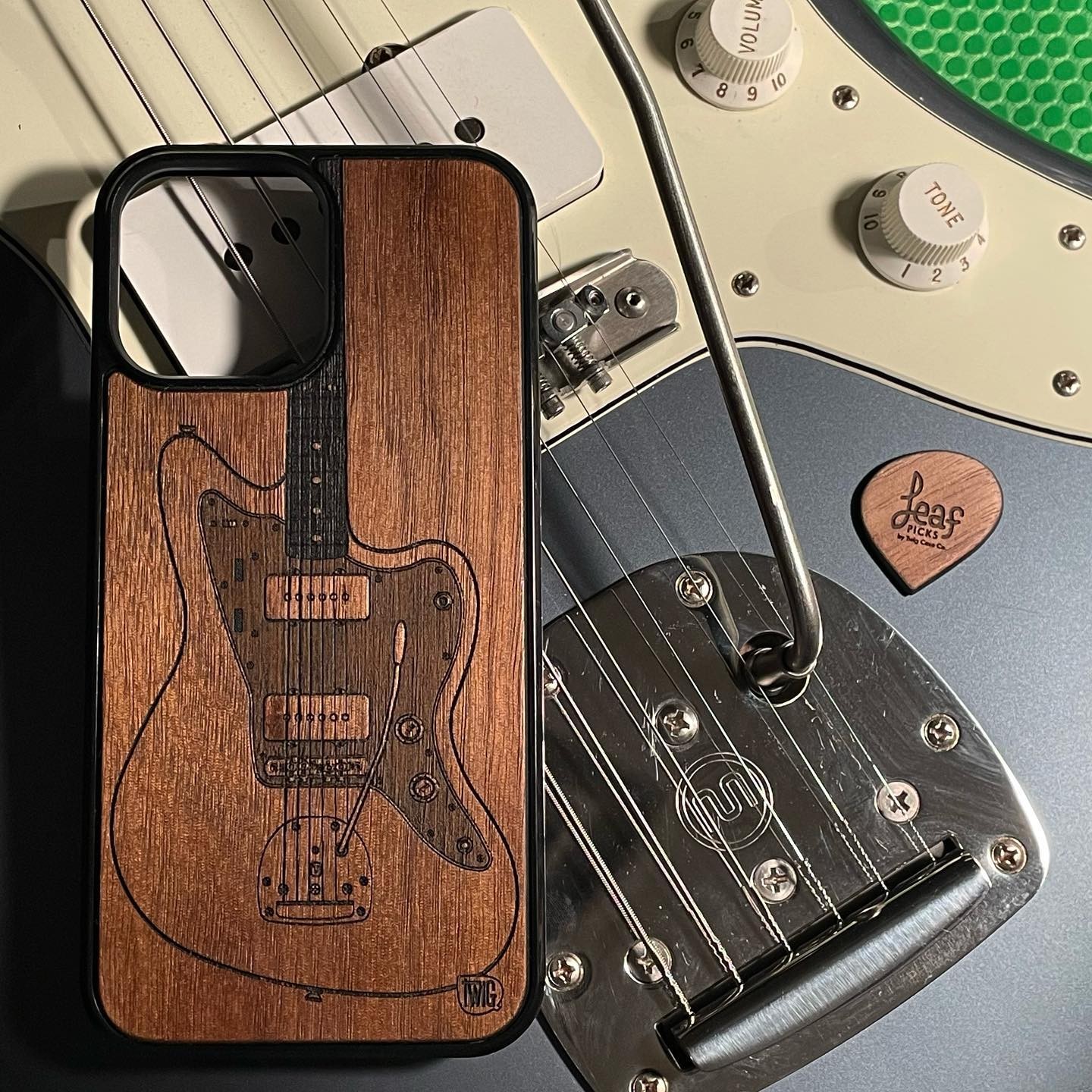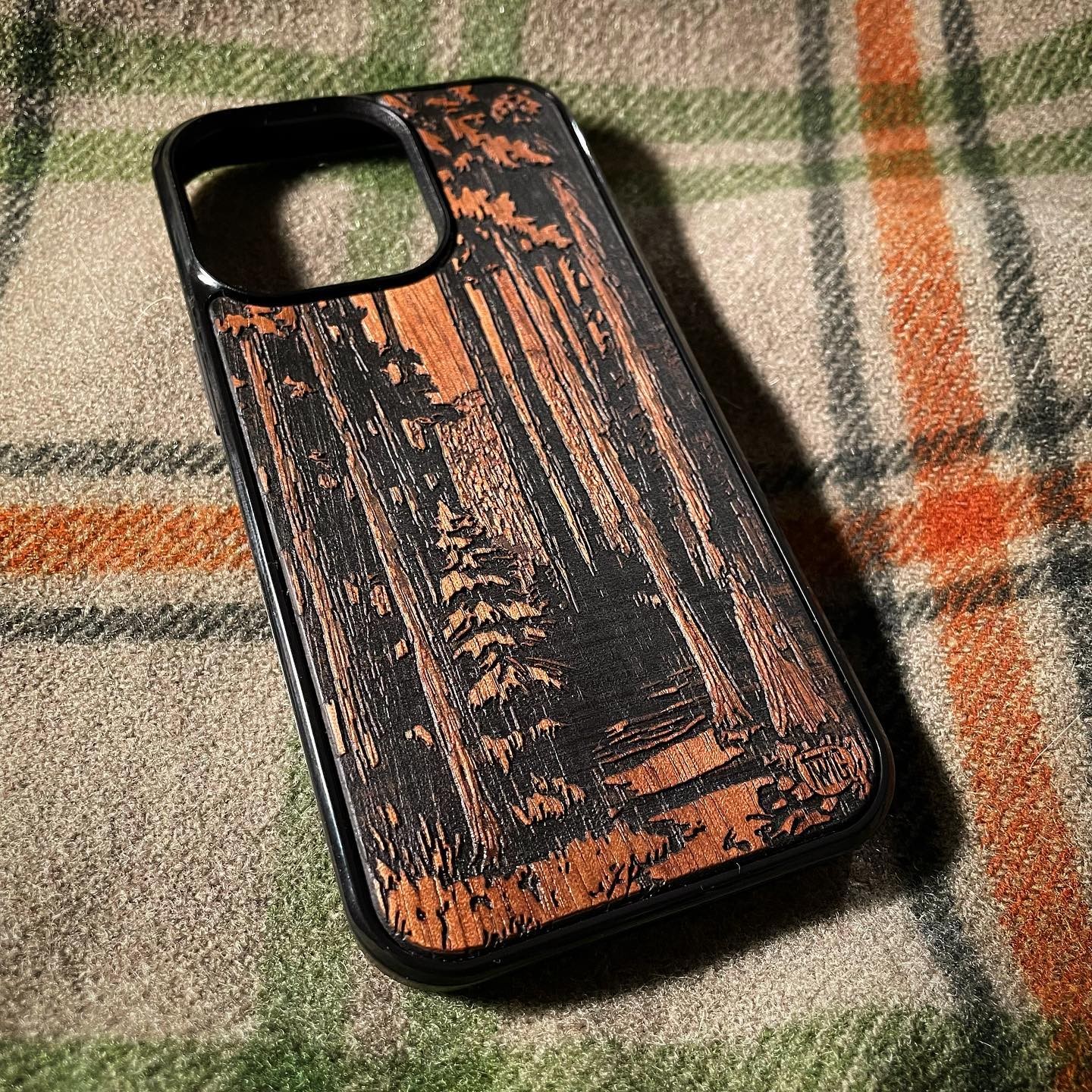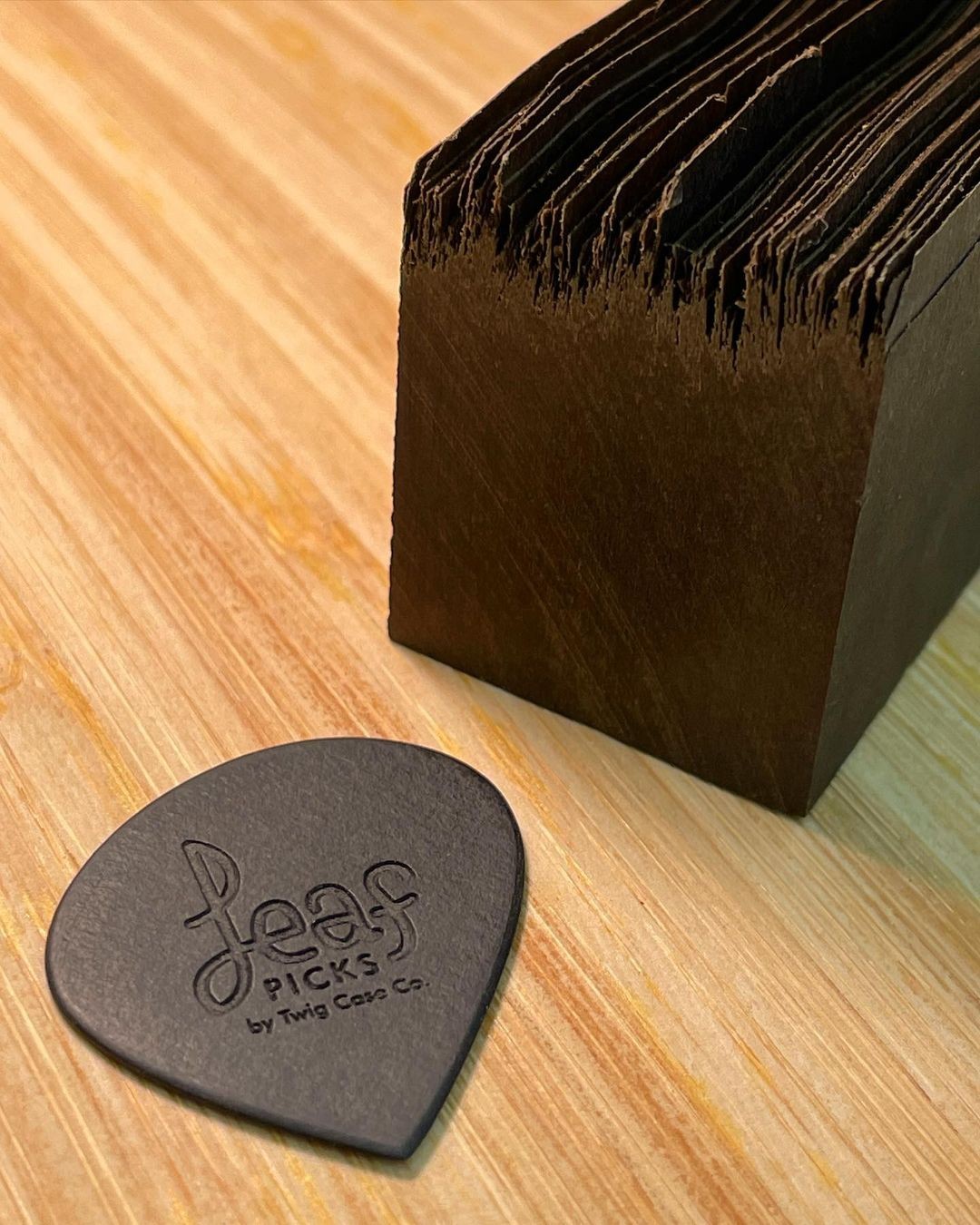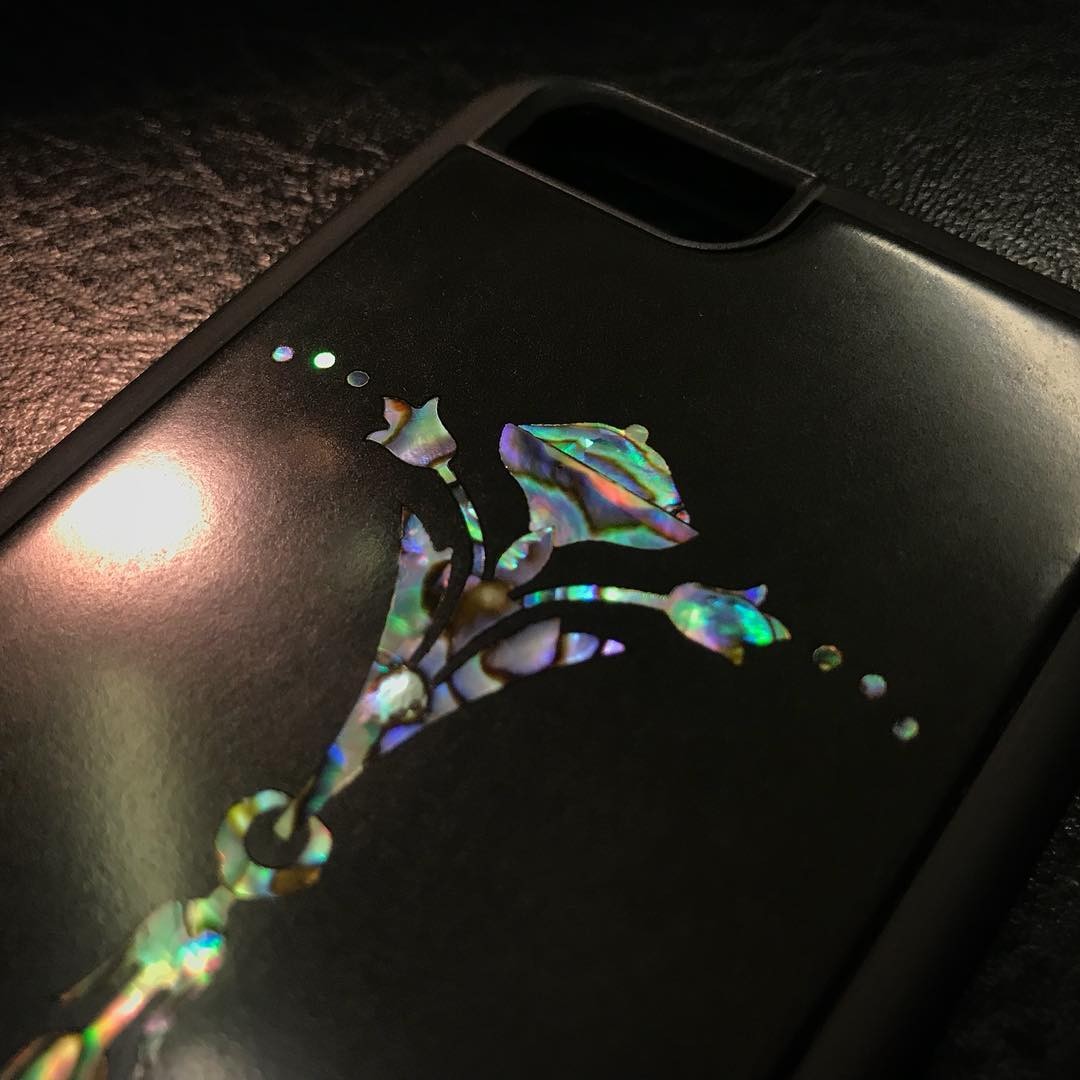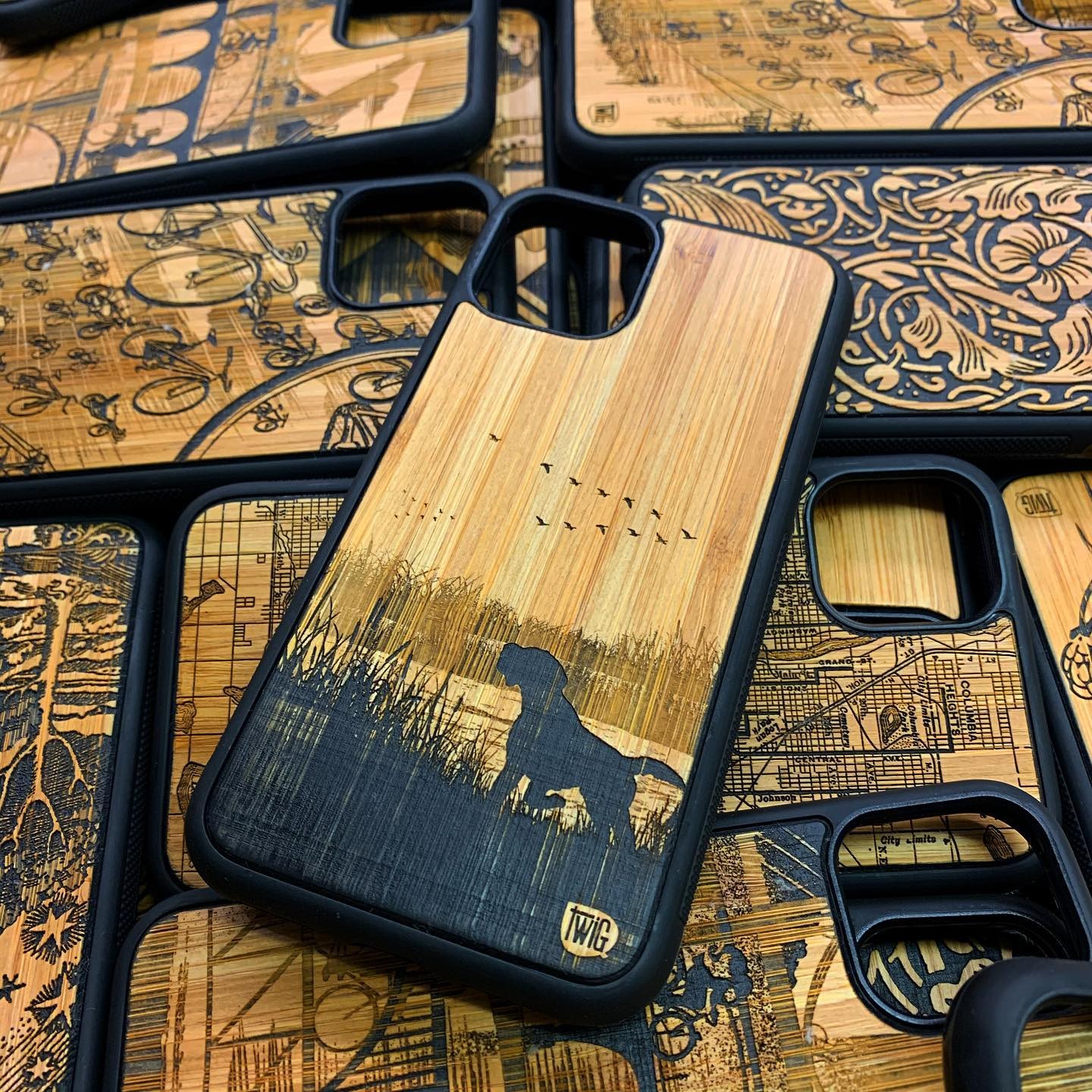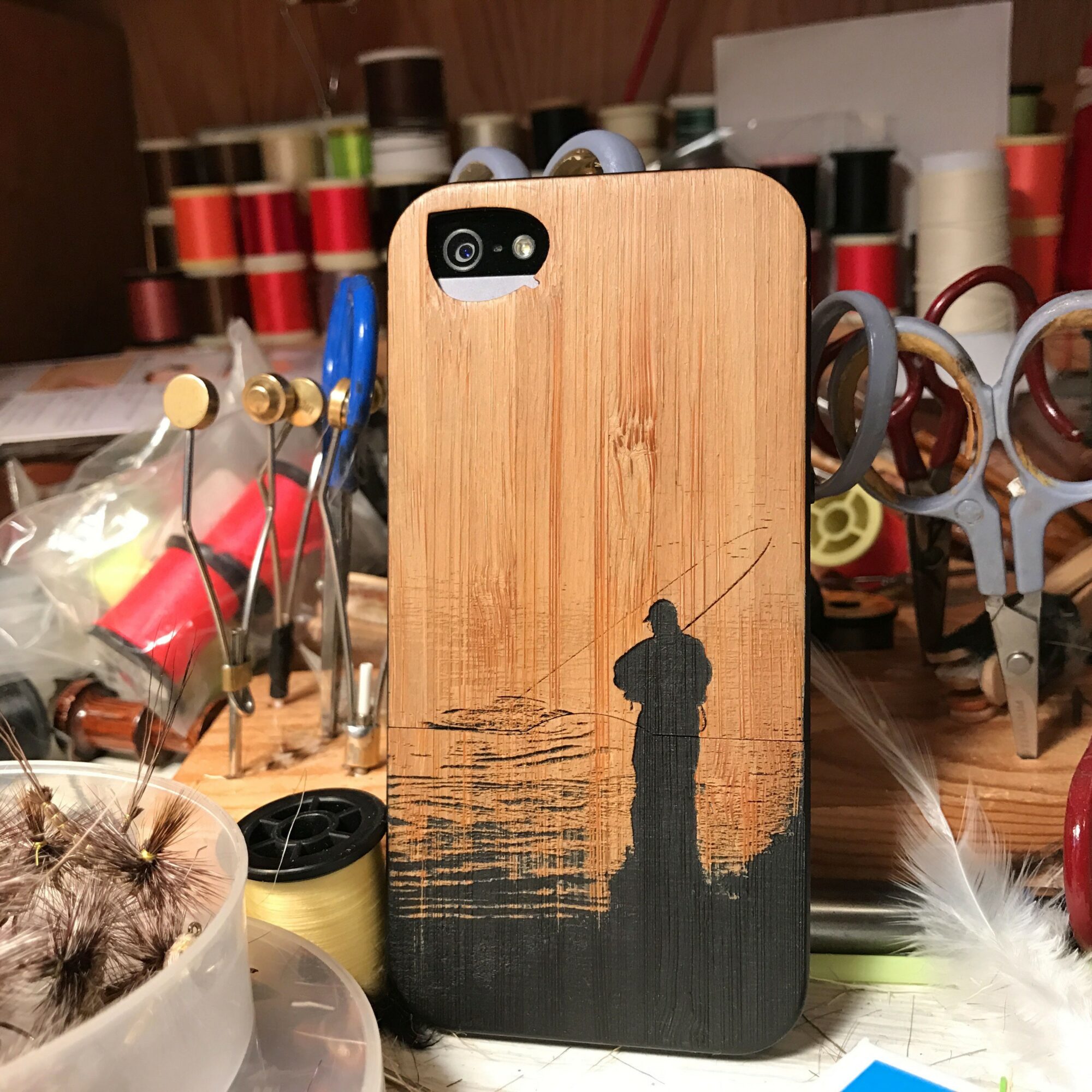 Suggest a Story:
 VoyageMinnesota is built on recommendations from the community; it's how we uncover hidden gems, so if you or someone you know deserves recognition please let us know 
here.